References: Bibliography, Acronyms, and Technical Terms
Acronyms and Technical Terms
While most of the acronyms and terminology in this list are in common usage, some of the terms below are being introduced to the world for the first time in Teach You Backwards. Follow the links to reader-friendly sites that have more information about the technical topics. If there is a term in the book that is missing or poorly defined in the list below, please contact me so I can add it.
AI: Artificial Intelligence, the ability of computers to do clever things without specific programming instructions from humans. When a computer does something better than a human because it can process data really quickly, such as searching parallel texts to find all the words that seem to be translations of each other, that is not AI. When the computer makes extrapolations based on that information – for a made-up example, using a sentence that translates as "The jogger ran on the beach" as a model to produce "The sunbather san on the beach" (run/ran, so sun/san) – that is artificial intelligence.
Bard: This is the Teach You Backwards assessment of whether a translation has the natural elegance of a native speaker. A high Bard rating indicates translation that our native evaluators thought was similar to something they might produce themselves.
BEDS: Better than English Derangement Syndrome. Although people are fully aware that computers make numerous mistakes with English, the main language of the tech industry, many tacitly assume that the models for other languages are fully robust.
BLEU: bilingual evaluation understudy, an algorithm for evaluating the similarity between a computer translation and a reference human translation.
CAT: Computer assisted translation. CAT is a different animal than MT. In CAT, the computer places suggestions in front of a human translator, who is free to accept the suggestions, modify them, or take a completely different path, based on their understanding of the two languages. In MT, on the other hand, the user is presented with output as a more-or-less take-it-or-leave-it result.
Corpus (plural = corpora or corpuses): A collection of texts that can be used to extract linguistic data. A monolingual corpus can include billions of words in a single language, collected from books, newspapers, public records, blogs, tweets, and anything else that has been digitized and is publicly available. A parallel corpus matches two or more languages based on translated documents. Europarl is the most extensive parallel corpus, extracted from the proceedings of the European Parliament and professionally translated into all of the European Union's official languages. Monolingual corpora for non-market languages are rare, and parallel corpora linking such languages with each other or with lucrative languages are almost non-existent. NLP and lexicography are quite often based on data from corpora, inherently excluding the supermajority of the world's languages.
Disambiguation: A word like "pool" is ambiguous – out of context, you don't know whether it refers to a place for swimming, a game played with balls on a table, a small group of people with a shared purpose, or a communal combination of funds. Disambiguation is the task of recognizing the ambiguity and figuring out which version is correct for the context.
FAAMG: Facebook, Amazon, Apple, Microsoft, and Google. You probably don't need hyperlinks to find the relevant sites.
GT: Google Translate
HLT: Human Language Technology. Any software where processing human expressions lies at the core. Microsoft Word is not HLT, but the spell-checker within it is. The GoPro camera is not HLT, but the software that enables it to respond to voice commands is.
ICT: Information and Communications Technology
Kamusi: "Kamusi" is the Swahili word for "dictionary". The word derives from Arabic, and similar words are used in many other languages across Africa, the Middle East, and the Indian Ocean. The Kamusi Project is a non-profit work-in-progress to build a dictionary and data center that will eventually provide nuanced connections among "every word in every language", for people to use for their own language mastery and to deploy in their machines. Kamusi Here is the free mobile app that puts all that knowledge directly at your fingertips – for Android (http://kamu.si/android-here) and IOs (http://kamu.si/ios-here)
KOTTU: The bulk of the research for Teach You Backwards occurred in 2018 and 2019, when Google Translate reached into 103 languages. GT added 5 more languages in February 2020: Kinyarwanda, Odia (also called Oriya), Tatar, Turkmen, and Uyghur – herein abbreviated as KOTTU. These languages were immediately tested. Most of the results in TYB were updated to reflect the larger dataset. However, some of the numbers and charts remain in the pre-KOTTU state, because a lot of effort would be needed to recalculate what would be, in the end, quite small differences from the original test data.
Lei lie: The invention of a word in the target language that does not exist in the parallel training vocabulary (as illustrated in Picture 5.2 and discussed in the associated Point 10 in the Introduction).
ML: Machine Learning, a process through which computers use previous results to improve their next round of outcomes.
MT: Machine Translation, the use of computation to convert text from one language to another.
MTyJ: Me Tarzan, you Jane. This indicates a rough translation, where the basic idea is conveyed from one language to the other, but the grammar and syntax are choppy.
MUSA: The Make Up Stuff Algorithm, the imperative for MT to produce some sort of output regardless of whether it has a basis in actual data. "Musa" is the equivalent name for the prophet Moses in many languages.
MWE: Multiword Expression. This is an extremely important concept in NLP. At Kamusi, we are doing a lot of work to identify, define, and translate MWEs across languages. For that work, we need the help of non-specialists who might find "MWE" to be a user-hostile acronym. We instead use the expression "party term", coined at a meeting of EU experts, and urge other people working in linguistics and language technology to migrate with us.
NLP: Natural Language Processing, the task that joins computers and linguists in figuring out how the words we say can be made into data that machines can work with. The main academic field for this task is called Computational Linguistics.
NMT: Neural Machine Translation is the act of matching data from one language against data from another language, finding things that seem to correspond, and using that information to make translations in similar situations.
Party term: Two or more words that dance together, where you cannot understand the meaning by looking them up separately. For example, an African fish eagle, a type of bird that lives in Africa and eats fish, is neither an African nor a fish, so the expression does not make any sense unless the three words are understood together as a unit. Here is an example from the show "A Series of Unfortunate Events", where the dramatic flow is paused for the narrator to interject this soliloquy about the party term he invokes:
It is now necessary for me to use the rather hackneyed phrase "meanwhile, back at the ranch."  "Meanwhile, back at the ranch" is a phrase used to link what is going on in one part of the story to what is going on in another part of the story, and it has nothing to do with cows or with horses or with any people who work in rural areas where ranches are, or even with ranch dressing, which is creamy and put on salads. – Lemony Snicket
Source language: In translation, this is the language you are starting from.
SMT: Statistical Machine Translation is the act of making informed guesses about which words in the target language are likely to correspond to ambiguous words in the source language, largely based on corpus frequency estimates.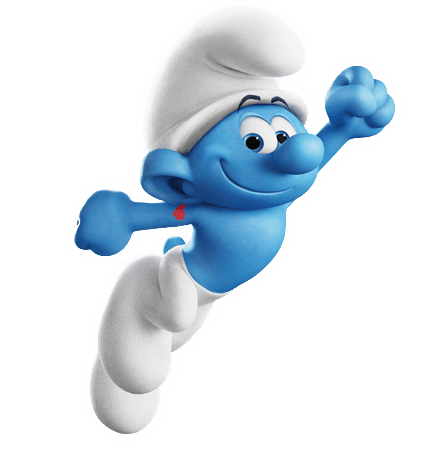 Smurf: spelling/meaning unit reference. Treating words as collections of letters creates intractable problems for MT, since something like l-i-g-h-t can refer to many things that are spelled the same way but have different meanings. A spelling/meaning unit is a unique combination of letters and the idea they signify, such as light that is not dark, or light that is not heavy. Spelling/meaning units can be single words, or they can be party terms. In Kamusi, each spelling/meaning unit is assigned what data scientists call a "unique identifier" so that we can pinpoint the term. We call these reference numbers "smurfs" so people will visualize the data as friendly blue cartoon characters instead of eye-glazing digits.
Target language: In translation, this is the language you need to use brain power or machine power to obtain.
Tarzan: This is the Teach You Backwards assessment of whether the gist of a translation can be understood by a native speaker, regardless of how inelegantly it might be expressed.
Trumplation: Reality-adjacent MT output that shifts from moment to moment. Different words might be placed on screen as a user types, or changes punctuation (such as whether or not the input string ends with a period). Output might also vary in different locations, on different browsers, or, like airline fares, at different times of day.
TYB: Teach You Backwards, the title of the Web Book you are reading right now.
Zero-shot translation: Attempts have been made to find areas where the translation space between Language A and English in one dataset and the space between Language B and English in another dataset overlap, and use those to make direct connections between Language A and Language B. It does not render viable translations, but it sounds super cool.
References
5248838
L68MPL5N
items
1
0
author
asc
52
%7B%22status%22%3A%22success%22%2C%22updateneeded%22%3Afalse%2C%22instance%22%3A%22zotpress-a0f5c3d2c60fa9c64dcc3b04bbef331f%22%2C%22meta%22%3A%7B%22request_last%22%3A150%2C%22request_next%22%3A50%2C%22used_cache%22%3Atrue%7D%2C%22data%22%3A%5B%7B%22key%22%3A%22CS8HWFVT%22%2C%22library%22%3A%7B%22id%22%3A5248838%7D%2C%22meta%22%3A%7B%22creatorSummary%22%3A%22Adler%22%2C%22parsedDate%22%3A%221981%22%2C%22numChildren%22%3A0%7D%2C%22bib%22%3A%22%3Cdiv%20class%3D%5C%22csl-bib-body%5C%22%20style%3D%5C%22line-height%3A%202%3B%20padding-left%3A%201em%3B%20text-indent%3A-1em%3B%5C%22%3E%5Cn%20%20%3Cdiv%20class%3D%5C%22csl-entry%5C%22%3EAdler%2C%20J.%20S.%20%281981%29.%20%3Ci%3EWar%20in%20Melville%26%23x2019%3Bs%20imagination%3C%5C%2Fi%3E.%20New%20York%20University%20Press.%3C%5C%2Fdiv%3E%5Cn%3C%5C%2Fdiv%3E%22%2C%22data%22%3A%7B%22itemType%22%3A%22book%22%2C%22title%22%3A%22War%20in%20Melville%27s%20imagination%22%2C%22creators%22%3A%5B%7B%22creatorType%22%3A%22author%22%2C%22firstName%22%3A%22Joyce%20Sparer%22%2C%22lastName%22%3A%22Adler%22%7D%5D%2C%22abstractNote%22%3A%22%22%2C%22date%22%3A%221981%22%2C%22language%22%3A%22%22%2C%22ISBN%22%3A%22978-0-8147-0574-2%20978-0-8147-0575-9%22%2C%22url%22%3A%22%22%2C%22collections%22%3A%5B%22L68MPL5N%22%5D%2C%22dateModified%22%3A%222019-01-19T04%3A59%3A07Z%22%7D%7D%2C%7B%22key%22%3A%224D6KX4F2%22%2C%22library%22%3A%7B%22id%22%3A5248838%7D%2C%22meta%22%3A%7B%22creatorSummary%22%3A%22Ahmed%22%2C%22parsedDate%22%3A%222013-07-26%22%2C%22numChildren%22%3A1%7D%2C%22bib%22%3A%22%3Cdiv%20class%3D%5C%22csl-bib-body%5C%22%20style%3D%5C%22line-height%3A%202%3B%20padding-left%3A%201em%3B%20text-indent%3A-1em%3B%5C%22%3E%5Cn%20%20%3Cdiv%20class%3D%5C%22csl-entry%5C%22%3EAhmed%2C%20M.%20%282013%2C%20July%2026%29.%20The%20Babel%20fish%20mobile%20is%20on%20its%20way%20.....%20Yes%2C%20you%20heard%20correctly.%20%3Ci%3EThe%20Times%3C%5C%2Fi%3E.%20%3Ca%20href%3D%27https%3A%5C%2F%5C%2Fwww.thetimes.co.uk%5C%2Farticle%5C%2Fthe-babel-fish-mobile-is-on-its-way-yes-you-heard-correctly-mx8tz2qw9vk%27%3Ehttps%3A%5C%2F%5C%2Fwww.thetimes.co.uk%5C%2Farticle%5C%2Fthe-babel-fish-mobile-is-on-its-way-yes-you-heard-correctly-mx8tz2qw9vk%3C%5C%2Fa%3E%3C%5C%2Fdiv%3E%5Cn%3C%5C%2Fdiv%3E%22%2C%22data%22%3A%7B%22itemType%22%3A%22newspaperArticle%22%2C%22title%22%3A%22The%20Babel%20fish%20mobile%20is%20on%20its%20way%20.....%20Yes%2C%20you%20heard%20correctly%22%2C%22creators%22%3A%5B%7B%22creatorType%22%3A%22author%22%2C%22firstName%22%3A%22Murad%22%2C%22lastName%22%3A%22Ahmed%22%7D%5D%2C%22abstractNote%22%3A%22The%20rise%20of%20the%20mobile%20phone%20may%20have%20connected%20most%20of%20humanity%2C%20but%20many%20communications%20get%20lost%20in%20translation.%20That%20may%20be%20about%20to%20change.%20Google%20has%20revealed%20plans%20to%20turn%20phones%20into...%22%2C%22date%22%3A%222013-07-26%22%2C%22section%22%3A%22%22%2C%22language%22%3A%22en%22%2C%22ISSN%22%3A%220140-0460%22%2C%22url%22%3A%22https%3A%5C%2F%5C%2Fwww.thetimes.co.uk%5C%2Farticle%5C%2Fthe-babel-fish-mobile-is-on-its-way-yes-you-heard-correctly-mx8tz2qw9vk%22%2C%22collections%22%3A%5B%22L68MPL5N%22%5D%2C%22dateModified%22%3A%222018-11-15T16%3A09%3A07Z%22%7D%7D%2C%7B%22key%22%3A%22HXVFY8HZ%22%2C%22library%22%3A%7B%22id%22%3A5248838%7D%2C%22meta%22%3A%7B%22creatorSummary%22%3A%22Aiken%20and%20Balan%22%2C%22parsedDate%22%3A%222011-04%22%2C%22numChildren%22%3A1%7D%2C%22bib%22%3A%22%3Cdiv%20class%3D%5C%22csl-bib-body%5C%22%20style%3D%5C%22line-height%3A%202%3B%20padding-left%3A%201em%3B%20text-indent%3A-1em%3B%5C%22%3E%5Cn%20%20%3Cdiv%20class%3D%5C%22csl-entry%5C%22%3EAiken%2C%20M.%2C%20%26amp%3B%20Balan%2C%20S.%20%282011%29.%20An%20Analysis%20of%20Google%20Translate%20Accuracy.%20%3Ci%3ETranslation%20Journal%3C%5C%2Fi%3E%2C%20%3Ci%3E16%3C%5C%2Fi%3E%282%29.%20%3Ca%20href%3D%27http%3A%5C%2F%5C%2Ftranslationjournal.net%5C%2Fjournal%5C%2F56google.htm%27%3Ehttp%3A%5C%2F%5C%2Ftranslationjournal.net%5C%2Fjournal%5C%2F56google.htm%3C%5C%2Fa%3E%3C%5C%2Fdiv%3E%5Cn%3C%5C%2Fdiv%3E%22%2C%22data%22%3A%7B%22itemType%22%3A%22journalArticle%22%2C%22title%22%3A%22An%20Analysis%20of%20Google%20Translate%20Accuracy%22%2C%22creators%22%3A%5B%7B%22creatorType%22%3A%22author%22%2C%22firstName%22%3A%22Milam%22%2C%22lastName%22%3A%22Aiken%22%7D%2C%7B%22creatorType%22%3A%22author%22%2C%22firstName%22%3A%22Shilpa%22%2C%22lastName%22%3A%22Balan%22%7D%5D%2C%22abstractNote%22%3A%22%22%2C%22date%22%3A%22April%202011%22%2C%22language%22%3A%22%22%2C%22DOI%22%3A%22%22%2C%22ISSN%22%3A%22%22%2C%22url%22%3A%22http%3A%5C%2F%5C%2Ftranslationjournal.net%5C%2Fjournal%5C%2F56google.htm%22%2C%22collections%22%3A%5B%22L68MPL5N%22%5D%2C%22dateModified%22%3A%222018-12-20T11%3A13%3A47Z%22%7D%7D%2C%7B%22key%22%3A%22E9BTRBQ3%22%2C%22library%22%3A%7B%22id%22%3A5248838%7D%2C%22meta%22%3A%7B%22creatorSummary%22%3A%22Aiu%22%2C%22parsedDate%22%3A%222016-02-24%22%2C%22numChildren%22%3A1%7D%2C%22bib%22%3A%22%3Cdiv%20class%3D%5C%22csl-bib-body%5C%22%20style%3D%5C%22line-height%3A%202%3B%20padding-left%3A%201em%3B%20text-indent%3A-1em%3B%5C%22%3E%5Cn%20%20%3Cdiv%20class%3D%5C%22csl-entry%5C%22%3EAiu%2C%20C.%20%282016%2C%20February%2024%29.%20%3Ci%3EWhy%20Google%20Translate%20Adding%2013%20New%20Languages%20Isn%26%23x2019%3Bt%20Good%20News%3C%5C%2Fi%3E.%20The%20Odyssey%20Online.%20%3Ca%20href%3D%27http%3A%5C%2F%5C%2Ftheodysseyonline.com%5C%2Fnyu%5C%2Fwhy-google-translate-adding-13-new-languages-isnt-actually-the-greatest-thing%5C%2F326899%27%3Ehttp%3A%5C%2F%5C%2Ftheodysseyonline.com%5C%2Fnyu%5C%2Fwhy-google-translate-adding-13-new-languages-isnt-actually-the-greatest-thing%5C%2F326899%3C%5C%2Fa%3E%3C%5C%2Fdiv%3E%5Cn%3C%5C%2Fdiv%3E%22%2C%22data%22%3A%7B%22itemType%22%3A%22webpage%22%2C%22title%22%3A%22Why%20Google%20Translate%20Adding%2013%20New%20Languages%20Isn%5Cu2019t%20Good%20News%22%2C%22creators%22%3A%5B%7B%22creatorType%22%3A%22author%22%2C%22firstName%22%3A%22Cashman%22%2C%22lastName%22%3A%22Aiu%22%7D%5D%2C%22abstractNote%22%3A%22Five%20Hawaiian%20college%20students%20react%20to%20the%20latest%20update.%22%2C%22date%22%3A%222016-02-24T18%3A15%3A04%22%2C%22url%22%3A%22http%3A%5C%2F%5C%2Ftheodysseyonline.com%5C%2Fnyu%5C%2Fwhy-google-translate-adding-13-new-languages-isnt-actually-the-greatest-thing%5C%2F326899%22%2C%22language%22%3A%22en-us%22%2C%22collections%22%3A%5B%22L68MPL5N%22%5D%2C%22dateModified%22%3A%222019-01-28T09%3A53%3A10Z%22%7D%7D%2C%7B%22key%22%3A%22JHPUUNWU%22%2C%22library%22%3A%7B%22id%22%3A5248838%7D%2C%22meta%22%3A%7B%22creatorSummary%22%3A%22Antin%20and%20Churchill%22%2C%22parsedDate%22%3A%222011%22%2C%22numChildren%22%3A1%7D%2C%22bib%22%3A%22%3Cdiv%20class%3D%5C%22csl-bib-body%5C%22%20style%3D%5C%22line-height%3A%202%3B%20padding-left%3A%201em%3B%20text-indent%3A-1em%3B%5C%22%3E%5Cn%20%20%3Cdiv%20class%3D%5C%22csl-entry%5C%22%3EAntin%2C%20J.%2C%20%26amp%3B%20Churchill%2C%20E.%20F.%20%282011%29.%20Badges%20in%20Social%20Media%3A%20A%20Social%20Psychological%20Perspective.%20%3Ci%3ECHI%20Conference%20on%20Human%20Factors%20in%20Computing%20System%3C%5C%2Fi%3E%2C%204.%20%3Ca%20href%3D%27http%3A%5C%2F%5C%2Fgamification-research.org%5C%2Fwp-content%5C%2Fuploads%5C%2F2011%5C%2F04%5C%2F03-Antin-Churchill.pdf%27%3Ehttp%3A%5C%2F%5C%2Fgamification-research.org%5C%2Fwp-content%5C%2Fuploads%5C%2F2011%5C%2F04%5C%2F03-Antin-Churchill.pdf%3C%5C%2Fa%3E%3C%5C%2Fdiv%3E%5Cn%3C%5C%2Fdiv%3E%22%2C%22data%22%3A%7B%22itemType%22%3A%22journalArticle%22%2C%22title%22%3A%22Badges%20in%20Social%20Media%3A%20A%20Social%20Psychological%20Perspective%22%2C%22creators%22%3A%5B%7B%22creatorType%22%3A%22author%22%2C%22firstName%22%3A%22Judd%22%2C%22lastName%22%3A%22Antin%22%7D%2C%7B%22creatorType%22%3A%22author%22%2C%22firstName%22%3A%22Elizabeth%20F%22%2C%22lastName%22%3A%22Churchill%22%7D%5D%2C%22abstractNote%22%3A%22Representing%20achievements%20as%20badges%20or%20trophies%20is%20a%20standard%20practice%20in%20online%20gaming.%20Awarding%20badges%20has%20also%20become%20a%20key%20ingredient%20in%20%5Cu201cgamifying%5Cu201d%20online%20social%20media%20experiences.%20Social%20systems%20such%20as%20Foursquare%2C%20StackOverflow%2C%20and%20Wikipedia%20have%20popularized%20badges%20as%20a%20way%20of%20engaging%20and%20motivating%20users.%20In%20this%20paper%20we%20deconstruct%20badges%20and%20present%20five%20social%20psychological%20functions%20for%20badges%20in%20social%20media%20contexts%3A%20goal%20setting%2C%20instruction%2C%20reputation%2C%20status%5C%2Faffirmation%2C%20and%20group%20identification.%20We%20argue%20that%20future%20research%20should%20further%20explore%20these%20five%20functions%20and%20their%20application%20in%20specific%20contexts.%22%2C%22date%22%3A%222011%22%2C%22language%22%3A%22en%22%2C%22DOI%22%3A%22%22%2C%22ISSN%22%3A%22%22%2C%22url%22%3A%22http%3A%5C%2F%5C%2Fgamification-research.org%5C%2Fwp-content%5C%2Fuploads%5C%2F2011%5C%2F04%5C%2F03-Antin-Churchill.pdf%22%2C%22collections%22%3A%5B%22L68MPL5N%22%5D%2C%22dateModified%22%3A%222019-01-16T14%3A48%3A16Z%22%7D%7D%2C%7B%22key%22%3A%22DHK87Z3A%22%2C%22library%22%3A%7B%22id%22%3A5248838%7D%2C%22meta%22%3A%7B%22creatorSummary%22%3A%22Arivazhagan%20et%20al.%22%2C%22parsedDate%22%3A%222019-07-11%22%2C%22numChildren%22%3A2%7D%2C%22bib%22%3A%22%3Cdiv%20class%3D%5C%22csl-bib-body%5C%22%20style%3D%5C%22line-height%3A%202%3B%20padding-left%3A%201em%3B%20text-indent%3A-1em%3B%5C%22%3E%5Cn%20%20%3Cdiv%20class%3D%5C%22csl-entry%5C%22%3EArivazhagan%2C%20N.%2C%20Bapna%2C%20A.%2C%20Firat%2C%20O.%2C%20Lepikhin%2C%20D.%2C%20Johnson%2C%20M.%2C%20Krikun%2C%20M.%2C%20Chen%2C%20M.%20X.%2C%20Cao%2C%20Y.%2C%20Foster%2C%20G.%2C%20Cherry%2C%20C.%2C%20Macherey%2C%20W.%2C%20Chen%2C%20Z.%2C%20%26amp%3B%20Wu%2C%20Y.%20%282019%29.%20Massively%20Multilingual%20Neural%20Machine%20Translation%20in%20the%20Wild%3A%20Findings%20and%20Challenges.%20%3Ci%3EArXiv%3A1907.05019%20%5BCs%5D%3C%5C%2Fi%3E.%20%3Ca%20href%3D%27http%3A%5C%2F%5C%2Farxiv.org%5C%2Fabs%5C%2F1907.05019%27%3Ehttp%3A%5C%2F%5C%2Farxiv.org%5C%2Fabs%5C%2F1907.05019%3C%5C%2Fa%3E%3C%5C%2Fdiv%3E%5Cn%3C%5C%2Fdiv%3E%22%2C%22data%22%3A%7B%22itemType%22%3A%22journalArticle%22%2C%22title%22%3A%22Massively%20Multilingual%20Neural%20Machine%20Translation%20in%20the%20Wild%3A%20Findings%20and%20Challenges%22%2C%22creators%22%3A%5B%7B%22creatorType%22%3A%22author%22%2C%22firstName%22%3A%22Naveen%22%2C%22lastName%22%3A%22Arivazhagan%22%7D%2C%7B%22creatorType%22%3A%22author%22%2C%22firstName%22%3A%22Ankur%22%2C%22lastName%22%3A%22Bapna%22%7D%2C%7B%22creatorType%22%3A%22author%22%2C%22firstName%22%3A%22Orhan%22%2C%22lastName%22%3A%22Firat%22%7D%2C%7B%22creatorType%22%3A%22author%22%2C%22firstName%22%3A%22Dmitry%22%2C%22lastName%22%3A%22Lepikhin%22%7D%2C%7B%22creatorType%22%3A%22author%22%2C%22firstName%22%3A%22Melvin%22%2C%22lastName%22%3A%22Johnson%22%7D%2C%7B%22creatorType%22%3A%22author%22%2C%22firstName%22%3A%22Maxim%22%2C%22lastName%22%3A%22Krikun%22%7D%2C%7B%22creatorType%22%3A%22author%22%2C%22firstName%22%3A%22Mia%20Xu%22%2C%22lastName%22%3A%22Chen%22%7D%2C%7B%22creatorType%22%3A%22author%22%2C%22firstName%22%3A%22Yuan%22%2C%22lastName%22%3A%22Cao%22%7D%2C%7B%22creatorType%22%3A%22author%22%2C%22firstName%22%3A%22George%22%2C%22lastName%22%3A%22Foster%22%7D%2C%7B%22creatorType%22%3A%22author%22%2C%22firstName%22%3A%22Colin%22%2C%22lastName%22%3A%22Cherry%22%7D%2C%7B%22creatorType%22%3A%22author%22%2C%22firstName%22%3A%22Wolfgang%22%2C%22lastName%22%3A%22Macherey%22%7D%2C%7B%22creatorType%22%3A%22author%22%2C%22firstName%22%3A%22Zhifeng%22%2C%22lastName%22%3A%22Chen%22%7D%2C%7B%22creatorType%22%3A%22author%22%2C%22firstName%22%3A%22Yonghui%22%2C%22lastName%22%3A%22Wu%22%7D%5D%2C%22abstractNote%22%3A%22We%20introduce%20our%20efforts%20towards%20building%20a%20universal%20neural%20machine%20translation%20%28NMT%29%20system%20capable%20of%20translating%20between%20any%20language%20pair.%20We%20set%20a%20milestone%20towards%20this%20goal%20by%20building%20a%20single%20massively%20multilingual%20NMT%20model%20handling%20103%20languages%20trained%20on%20over%2025%20billion%20examples.%20Our%20system%20demonstrates%20effective%20transfer%20learning%20ability%2C%20significantly%20improving%20translation%20quality%20of%20low-resource%20languages%2C%20while%20keeping%20high-resource%20language%20translation%20quality%20on-par%20with%20competitive%20bilingual%20baselines.%20We%20provide%20in-depth%20analysis%20of%20various%20aspects%20of%20model%20building%20that%20are%20crucial%20to%20achieving%20quality%20and%20practicality%20in%20universal%20NMT.%20While%20we%20prototype%20a%20high-quality%20universal%20translation%20system%2C%20our%20extensive%20empirical%20analysis%20exposes%20issues%20that%20need%20to%20be%20further%20addressed%2C%20and%20we%20suggest%20directions%20for%20future%20research.%22%2C%22date%22%3A%222019-07-11%22%2C%22language%22%3A%22%22%2C%22DOI%22%3A%22%22%2C%22ISSN%22%3A%22%22%2C%22url%22%3A%22http%3A%5C%2F%5C%2Farxiv.org%5C%2Fabs%5C%2F1907.05019%22%2C%22collections%22%3A%5B%22L68MPL5N%22%5D%2C%22dateModified%22%3A%222019-11-18T13%3A01%3A17Z%22%7D%7D%2C%7B%22key%22%3A%226CWRJSJ5%22%2C%22library%22%3A%7B%22id%22%3A5248838%7D%2C%22meta%22%3A%7B%22creatorSummary%22%3A%22Artetxe%20et%20al.%22%2C%22parsedDate%22%3A%222017-10-30%22%2C%22numChildren%22%3A2%7D%2C%22bib%22%3A%22%3Cdiv%20class%3D%5C%22csl-bib-body%5C%22%20style%3D%5C%22line-height%3A%202%3B%20padding-left%3A%201em%3B%20text-indent%3A-1em%3B%5C%22%3E%5Cn%20%20%3Cdiv%20class%3D%5C%22csl-entry%5C%22%3EArtetxe%2C%20M.%2C%20Labaka%2C%20G.%2C%20Agirre%2C%20E.%2C%20%26amp%3B%20Cho%2C%20K.%20%282017%2C%20October%2030%29.%20Unsupervised%20Neural%20Machine%20Translation.%20%3Ci%3EICLR%202018%3C%5C%2Fi%3E.%20ICLR%202018.%20%3Ca%20href%3D%27http%3A%5C%2F%5C%2Farxiv.org%5C%2Fabs%5C%2F1710.11041%27%3Ehttp%3A%5C%2F%5C%2Farxiv.org%5C%2Fabs%5C%2F1710.11041%3C%5C%2Fa%3E%3C%5C%2Fdiv%3E%5Cn%3C%5C%2Fdiv%3E%22%2C%22data%22%3A%7B%22itemType%22%3A%22conferencePaper%22%2C%22title%22%3A%22Unsupervised%20Neural%20Machine%20Translation%22%2C%22creators%22%3A%5B%7B%22creatorType%22%3A%22author%22%2C%22firstName%22%3A%22Mikel%22%2C%22lastName%22%3A%22Artetxe%22%7D%2C%7B%22creatorType%22%3A%22author%22%2C%22firstName%22%3A%22Gorka%22%2C%22lastName%22%3A%22Labaka%22%7D%2C%7B%22creatorType%22%3A%22author%22%2C%22firstName%22%3A%22Eneko%22%2C%22lastName%22%3A%22Agirre%22%7D%2C%7B%22creatorType%22%3A%22author%22%2C%22firstName%22%3A%22Kyunghyun%22%2C%22lastName%22%3A%22Cho%22%7D%5D%2C%22abstractNote%22%3A%22In%20spite%20of%20the%20recent%20success%20of%20neural%20machine%20translation%20%28NMT%29%20in%20standard%20benchmarks%2C%20the%20lack%20of%20large%20parallel%20corpora%20poses%20a%20major%20practical%20problem%20for%20many%20language%20pairs.%20There%20have%20been%20several%20proposals%20to%20alleviate%20this%20issue%20with%2C%20for%20instance%2C%20triangulation%20and%20semi-supervised%20learning%20techniques%2C%20but%20they%20still%20require%20a%20strong%20cross-lingual%20signal.%20In%20this%20work%2C%20we%20completely%20remove%20the%20need%20of%20parallel%20data%20and%20propose%20a%20novel%20method%20to%20train%20an%20NMT%20system%20in%20a%20completely%20unsupervised%20manner%2C%20relying%20on%20nothing%20but%20monolingual%20corpora.%20Our%20model%20builds%20upon%20the%20recent%20work%20on%20unsupervised%20embedding%20mappings%2C%20and%20consists%20of%20a%20slightly%20modified%20attentional%20encoder-decoder%20model%20that%20can%20be%20trained%20on%20monolingual%20corpora%20alone%20using%20a%20combination%20of%20denoising%20and%20backtranslation.%20Despite%20the%20simplicity%20of%20the%20approach%2C%20our%20system%20obtains%2015.56%20and%2010.21%20BLEU%20points%20in%20WMT%202014%20French-to-English%20and%20German-to-English%20translation.%20The%20model%20can%20also%20profit%20from%20small%20parallel%20corpora%2C%20and%20attains%2021.81%20and%2015.24%20points%20when%20combined%20with%20100%2C000%20parallel%20sentences%2C%20respectively.%20Our%20implementation%20is%20released%20as%20an%20open%20source%20project.%22%2C%22date%22%3A%222017-10-30%22%2C%22proceedingsTitle%22%3A%22ICLR%202018%22%2C%22conferenceName%22%3A%22ICLR%202018%22%2C%22language%22%3A%22%22%2C%22DOI%22%3A%22%22%2C%22ISBN%22%3A%22%22%2C%22url%22%3A%22http%3A%5C%2F%5C%2Farxiv.org%5C%2Fabs%5C%2F1710.11041%22%2C%22collections%22%3A%5B%22L68MPL5N%22%5D%2C%22dateModified%22%3A%222019-01-28T10%3A54%3A36Z%22%7D%7D%2C%7B%22key%22%3A%22I8NY6UEI%22%2C%22library%22%3A%7B%22id%22%3A5248838%7D%2C%22meta%22%3A%7B%22creatorSummary%22%3A%22Bahdanau%20et%20al.%22%2C%22parsedDate%22%3A%222014-09-01%22%2C%22numChildren%22%3A2%7D%2C%22bib%22%3A%22%3Cdiv%20class%3D%5C%22csl-bib-body%5C%22%20style%3D%5C%22line-height%3A%202%3B%20padding-left%3A%201em%3B%20text-indent%3A-1em%3B%5C%22%3E%5Cn%20%20%3Cdiv%20class%3D%5C%22csl-entry%5C%22%3EBahdanau%2C%20D.%2C%20Cho%2C%20K.%2C%20%26amp%3B%20Bengio%2C%20Y.%20%282014%29.%20Neural%20Machine%20Translation%20by%20Jointly%20Learning%20to%20Align%20and%20Translate.%20%3Ci%3EArXiv%3A1409.0473%20%5BCs%2C%20Stat%5D%3C%5C%2Fi%3E.%20%3Ca%20href%3D%27http%3A%5C%2F%5C%2Farxiv.org%5C%2Fabs%5C%2F1409.0473%27%3Ehttp%3A%5C%2F%5C%2Farxiv.org%5C%2Fabs%5C%2F1409.0473%3C%5C%2Fa%3E%3C%5C%2Fdiv%3E%5Cn%3C%5C%2Fdiv%3E%22%2C%22data%22%3A%7B%22itemType%22%3A%22journalArticle%22%2C%22title%22%3A%22Neural%20Machine%20Translation%20by%20Jointly%20Learning%20to%20Align%20and%20Translate%22%2C%22creators%22%3A%5B%7B%22creatorType%22%3A%22author%22%2C%22firstName%22%3A%22Dzmitry%22%2C%22lastName%22%3A%22Bahdanau%22%7D%2C%7B%22creatorType%22%3A%22author%22%2C%22firstName%22%3A%22Kyunghyun%22%2C%22lastName%22%3A%22Cho%22%7D%2C%7B%22creatorType%22%3A%22author%22%2C%22firstName%22%3A%22Yoshua%22%2C%22lastName%22%3A%22Bengio%22%7D%5D%2C%22abstractNote%22%3A%22Neural%20machine%20translation%20is%20a%20recently%20proposed%20approach%20to%20machine%20translation.%20Unlike%20the%20traditional%20statistical%20machine%20translation%2C%20the%20neural%20machine%20translation%20aims%20at%20building%20a%20single%20neural%20network%20that%20can%20be%20jointly%20tuned%20to%20maximize%20the%20translation%20performance.%20The%20models%20proposed%20recently%20for%20neural%20machine%20translation%20often%20belong%20to%20a%20family%20of%20encoder-decoders%20and%20consists%20of%20an%20encoder%20that%20encodes%20a%20source%20sentence%20into%20a%20fixed-length%20vector%20from%20which%20a%20decoder%20generates%20a%20translation.%20In%20this%20paper%2C%20we%20conjecture%20that%20the%20use%20of%20a%20fixed-length%20vector%20is%20a%20bottleneck%20in%20improving%20the%20performance%20of%20this%20basic%20encoder-decoder%20architecture%2C%20and%20propose%20to%20extend%20this%20by%20allowing%20a%20model%20to%20automatically%20%28soft-%29search%20for%20parts%20of%20a%20source%20sentence%20that%20are%20relevant%20to%20predicting%20a%20target%20word%2C%20without%20having%20to%20form%20these%20parts%20as%20a%20hard%20segment%20explicitly.%20With%20this%20new%20approach%2C%20we%20achieve%20a%20translation%20performance%20comparable%20to%20the%20existing%20state-of-the-art%20phrase-based%20system%20on%20the%20task%20of%20English-to-French%20translation.%20Furthermore%2C%20qualitative%20analysis%20reveals%20that%20the%20%28soft-%29alignments%20found%20by%20the%20model%20agree%20well%20with%20our%20intuition.%22%2C%22date%22%3A%222014-09-01%22%2C%22language%22%3A%22%22%2C%22DOI%22%3A%22%22%2C%22ISSN%22%3A%22%22%2C%22url%22%3A%22http%3A%5C%2F%5C%2Farxiv.org%5C%2Fabs%5C%2F1409.0473%22%2C%22collections%22%3A%5B%22L68MPL5N%22%5D%2C%22dateModified%22%3A%222018-11-13T16%3A38%3A46Z%22%7D%7D%2C%7B%22key%22%3A%22WLDN2TQ3%22%2C%22library%22%3A%7B%22id%22%3A5248838%7D%2C%22meta%22%3A%7B%22creatorSummary%22%3A%22Barakos%20and%20Selleck%22%2C%22parsedDate%22%3A%222019-01-17%22%2C%22numChildren%22%3A1%7D%2C%22bib%22%3A%22%3Cdiv%20class%3D%5C%22csl-bib-body%5C%22%20style%3D%5C%22line-height%3A%202%3B%20padding-left%3A%201em%3B%20text-indent%3A-1em%3B%5C%22%3E%5Cn%20%20%3Cdiv%20class%3D%5C%22csl-entry%5C%22%3EBarakos%2C%20E.%2C%20%26amp%3B%20Selleck%2C%20C.%20%282019%29.%20Elite%20multilingualism%3A%20discourses%2C%20practices%2C%20and%20debates.%20%3Ci%3EJournal%20of%20Multilingual%20and%20Multicultural%20Development%3C%5C%2Fi%3E%2C%20%3Ci%3E0%3C%5C%2Fi%3E%280%29%2C%201%26%23x2013%3B14.%20%3Ca%20href%3D%27https%3A%5C%2F%5C%2Fdoi.org%5C%2F10.1080%5C%2F01434632.2018.1543691%27%3Ehttps%3A%5C%2F%5C%2Fdoi.org%5C%2F10.1080%5C%2F01434632.2018.1543691%3C%5C%2Fa%3E%3C%5C%2Fdiv%3E%5Cn%3C%5C%2Fdiv%3E%22%2C%22data%22%3A%7B%22itemType%22%3A%22journalArticle%22%2C%22title%22%3A%22Elite%20multilingualism%3A%20discourses%2C%20practices%2C%20and%20debates%22%2C%22creators%22%3A%5B%7B%22creatorType%22%3A%22author%22%2C%22firstName%22%3A%22Elisabeth%22%2C%22lastName%22%3A%22Barakos%22%7D%2C%7B%22creatorType%22%3A%22author%22%2C%22firstName%22%3A%22Charlotte%22%2C%22lastName%22%3A%22Selleck%22%7D%5D%2C%22abstractNote%22%3A%22In%20the%20introduction%20to%20the%20special%20issue%20%5Cu2018Elite%20Multilingualism%3A%20Discourses%2C%20practices%2C%20and%20debates%5Cu2019%2C%20we%20focus%20on%20%5Cu2018elite%20multilingualism%5Cu2019%20as%20a%20means%20to%20provide%20a%20window%20into%20the%20complex%20layers%20and%20nuances%20of%20today%27s%20multilingual%2C%20mobile%20and%20global%20society.%20Our%20aims%20here%20are%20to%20provide%20an%20empirical%20and%20conceptual%20discussion%20of%20a%20growing%20language-centred%20elitism.%20We%20also%20aim%20to%20expand%20current%20scholarship%20on%20the%20construction%2C%20valuation%20and%20instrumentalisation%20of%20multilingualism%2C%20and%20its%20consequences%20for%20the%20formation%20of%20social%20boundaries%20and%20inequalities.%20We%20first%20discuss%20major%20concepts%20such%20as%20the%20notion%20of%20elite%5C%2Fness%20and%20multilingualism%2C%20commodification%2C%20authenticity%20and%20hierarchies%20and%20the%20linguistic%20market%20in%20a%20global%20knowledge%20economy.%20We%20also%20discuss%20the%20critical%20sociolinguistic%2C%20discourse%20and%20ethnographic%20approaches%20that%20frame%20this%20special%20issue%20and%20go%20on%20to%20outline%20the%20diverse%20manifestations%20of%20elite%20multilingualism%20in%20different%20educational%20and%20social%20settings.%20Finally%2C%20we%20conclude%20by%20reflecting%20on%20the%20value%20of%20the%20concept%20of%20elite%20multilingualism%20as%20a%20social%20practice%2C%20and%20argue%20for%20the%20importance%20of%20examining%20the%20lived%20experience%20of%20multilinguals%20on%20the%20ground.%22%2C%22date%22%3A%22January%2017%2C%202019%22%2C%22language%22%3A%22%22%2C%22DOI%22%3A%2210.1080%5C%2F01434632.2018.1543691%22%2C%22ISSN%22%3A%220143-4632%22%2C%22url%22%3A%22https%3A%5C%2F%5C%2Fdoi.org%5C%2F10.1080%5C%2F01434632.2018.1543691%22%2C%22collections%22%3A%5B%22L68MPL5N%22%5D%2C%22dateModified%22%3A%222019-02-01T06%3A09%3A08Z%22%7D%7D%2C%7B%22key%22%3A%224TBHUSK2%22%2C%22library%22%3A%7B%22id%22%3A5248838%7D%2C%22meta%22%3A%7B%22creatorSummary%22%3A%22Benjamin%22%2C%22parsedDate%22%3A%221997%22%2C%22numChildren%22%3A1%7D%2C%22bib%22%3A%22%3Cdiv%20class%3D%5C%22csl-bib-body%5C%22%20style%3D%5C%22line-height%3A%202%3B%20padding-left%3A%201em%3B%20text-indent%3A-1em%3B%5C%22%3E%5Cn%20%20%3Cdiv%20class%3D%5C%22csl-entry%5C%22%3EBenjamin%2C%20M.%20%281997%29.%20Malangali%20and%20the%20Cyberians%3A%20Reflections%20on%20the%20Internet%20Living%20Swahili%20Dictionary.%20%3Ci%3EAfrica%20Today%3C%5C%2Fi%3E%2C%20%3Ci%3E44%3C%5C%2Fi%3E%283%29%2C%20339%26%23x2013%3B356.%20%3Ca%20href%3D%27https%3A%5C%2F%5C%2Finfoscience.epfl.ch%5C%2Frecord%5C%2F218656%27%3Ehttps%3A%5C%2F%5C%2Finfoscience.epfl.ch%5C%2Frecord%5C%2F218656%3C%5C%2Fa%3E%3C%5C%2Fdiv%3E%5Cn%3C%5C%2Fdiv%3E%22%2C%22data%22%3A%7B%22itemType%22%3A%22journalArticle%22%2C%22title%22%3A%22Malangali%20and%20the%20Cyberians%3A%20Reflections%20on%20the%20Internet%20Living%20Swahili%20Dictionary%22%2C%22creators%22%3A%5B%7B%22creatorType%22%3A%22author%22%2C%22firstName%22%3A%22Martin%22%2C%22lastName%22%3A%22Benjamin%22%7D%5D%2C%22abstractNote%22%3A%22Benjamin%2C%20Martin%22%2C%22date%22%3A%221997%22%2C%22language%22%3A%22en%22%2C%22DOI%22%3A%22%22%2C%22ISSN%22%3A%22%22%2C%22url%22%3A%22https%3A%5C%2F%5C%2Finfoscience.epfl.ch%5C%2Frecord%5C%2F218656%22%2C%22collections%22%3A%5B%22L68MPL5N%22%5D%2C%22dateModified%22%3A%222019-01-02T09%3A49%3A04Z%22%7D%7D%2C%7B%22key%22%3A%22KYGIU4AM%22%2C%22library%22%3A%7B%22id%22%3A5248838%7D%2C%22meta%22%3A%7B%22creatorSummary%22%3A%22Benjamin%22%2C%22parsedDate%22%3A%222004%22%2C%22numChildren%22%3A1%7D%2C%22bib%22%3A%22%3Cdiv%20class%3D%5C%22csl-bib-body%5C%22%20style%3D%5C%22line-height%3A%202%3B%20padding-left%3A%201em%3B%20text-indent%3A-1em%3B%5C%22%3E%5Cn%20%20%3Cdiv%20class%3D%5C%22csl-entry%5C%22%3EBenjamin%2C%20M.%20%282004%29.%20Drinking%20to%20their%20health%3A%20social%20analysis%20of%20a%20micronutrient-fortified%20beverage%20field%20trial.%20%3Ci%3EFood%20and%20Nutrition%20Bulletin%3C%5C%2Fi%3E%2C%20%3Ci%3E24%3C%5C%2Fi%3E%284%29%2C%20S141-145.%20%3Ca%20href%3D%27https%3A%5C%2F%5C%2Finfoscience.epfl.ch%5C%2Frecord%5C%2F203525%27%3Ehttps%3A%5C%2F%5C%2Finfoscience.epfl.ch%5C%2Frecord%5C%2F203525%3C%5C%2Fa%3E%3C%5C%2Fdiv%3E%5Cn%3C%5C%2Fdiv%3E%22%2C%22data%22%3A%7B%22itemType%22%3A%22journalArticle%22%2C%22title%22%3A%22Drinking%20to%20their%20health%3A%20social%20analysis%20of%20a%20micronutrient-fortified%20beverage%20field%20trial%22%2C%22creators%22%3A%5B%7B%22creatorType%22%3A%22author%22%2C%22firstName%22%3A%22Martin%22%2C%22lastName%22%3A%22Benjamin%22%7D%5D%2C%22abstractNote%22%3A%22Anthropologic%20research%20was%20conducted%20among%20pregnant%20and%20lactating%20women%20in%20rural%20Tanzania%20in%20conjunction%20with%20clinical%20trials%20of%20a%20micronutrient-fortified%20beverage.%20Use%20of%20the%20beverage%20was%20examined%20through%20interviews%20and%20ethnographic%20observation%20in%20clinics%20and%20at%20home.%20Women%20liked%20the%20taste%20of%20the%20beverage%2C%20considered%20it%20beneficial%20to%20their%20health%2C%20preferred%20it%20to%20pills%20or%20injections%2C%20and%20most%20were%20willing%20and%20able%20to%20use%20it%20according%20to%20instructions.%20Most%20consumed%20the%20beverage%20according%20to%20schedule%20in%20the%20hope%20of%20improving%20pregnancy%20outcomes.%20However%2C%20public%20health%20facilities%20in%20Tanzania%20are%20not%20currently%20equipped%20to%20ensure%20regular%20delivery%20of%20micronutrient%20supplements%2C%20and%20many%20of%20the%20women%20with%20the%20worst%20nutrition%20profiles%20are%20also%20those%20who%20would%20be%20least%20able%20to%20purchase%20supplements%20on%20the%20open%20market.%20Successful%20distribution%20of%20micronutrient%20supplements%20in%20forms%20that%20appeal%20to%20consumers%2C%20such%20as%20a%20fortified%20beverage%2C%20will%20require%20programmatic%20attention%20to%20locally%20appropriate%20social%20marketing%20and%20to%20the%20challenges%20of%20reaching%20those%20with%20extremely%20low%20incomes.%20Benjamin%2C%20Martin%22%2C%22date%22%3A%222004%22%2C%22language%22%3A%22en%22%2C%22DOI%22%3A%22%22%2C%22ISSN%22%3A%22%22%2C%22url%22%3A%22https%3A%5C%2F%5C%2Finfoscience.epfl.ch%5C%2Frecord%5C%2F203525%22%2C%22collections%22%3A%5B%22L68MPL5N%22%5D%2C%22dateModified%22%3A%222019-01-02T09%3A35%3A58Z%22%7D%7D%2C%7B%22key%22%3A%22NKF8N8IN%22%2C%22library%22%3A%7B%22id%22%3A5248838%7D%2C%22meta%22%3A%7B%22creatorSummary%22%3A%22Benjamin%22%2C%22parsedDate%22%3A%222011%22%2C%22numChildren%22%3A1%7D%2C%22bib%22%3A%22%3Cdiv%20class%3D%5C%22csl-bib-body%5C%22%20style%3D%5C%22line-height%3A%202%3B%20padding-left%3A%201em%3B%20text-indent%3A-1em%3B%5C%22%3E%5Cn%20%20%3Cdiv%20class%3D%5C%22csl-entry%5C%22%3EBenjamin%2C%20M.%20%282011%29.%20Toward%20a%20Standard%20for%20Community%20Participation%20in%20Terminology%20Development.%20%3Ci%3EProceedings%20of%20the%20First%20Conference%20on%20Terminology%2C%20Language%2C%20and%20Content%20Resources%3C%5C%2Fi%3E.%20First%20Conference%20on%20Terminology%2C%20Language%2C%20and%20Content%20Resources%2C%20Seoul%2C%20Korea.%20%3Ca%20href%3D%27https%3A%5C%2F%5C%2Finfoscience.epfl.ch%5C%2Frecord%5C%2F200389%27%3Ehttps%3A%5C%2F%5C%2Finfoscience.epfl.ch%5C%2Frecord%5C%2F200389%3C%5C%2Fa%3E%3C%5C%2Fdiv%3E%5Cn%3C%5C%2Fdiv%3E%22%2C%22data%22%3A%7B%22itemType%22%3A%22conferencePaper%22%2C%22title%22%3A%22Toward%20a%20Standard%20for%20Community%20Participation%20in%20Terminology%20Development%22%2C%22creators%22%3A%5B%7B%22creatorType%22%3A%22author%22%2C%22firstName%22%3A%22Martin%22%2C%22lastName%22%3A%22Benjamin%22%7D%5D%2C%22abstractNote%22%3A%22This%20paper%20is%20intended%20to%20stimulate%20discussion%20about%20the%20creation%20of%20a%20standard%20for%20a%20community%20participation%20model%20of%20terminology%20development.%20It%20begins%20with%20a%20discussion%20of%20why%20the%20current%20state%20of%20terminology%20development%20in%20Africa%20brings%20forth%20the%20need%20for%20such%20a%20standard%20process.%20The%20paper%20then%20presents%20the%20outcome%20of%20an%20experiment%20in%20the%20development%20of%20ICT%20terminology%20for%20Swahili%2C%20as%20well%20as%20a%20subsequent%20project%20to%20incorporate%20the%20experiment%5Cu2019s%20results%20in%20the%20creation%20of%20terminology%20sets%20in%20African%20languages%20for%20multiple%20domains.%20A%20final%20section%20sets%20forth%20considerations%20for%20developing%20a%20community%20standard%2C%20particularly%20for%20contexts%20where%20no%20corps%20of%20professional%20terminologists%20exists.%20The%20proposed%20process%20is%20expected%20to%20deliver%20linguistically-appropriate%20terminology%20that%20will%20be%20acceptable%20to%20specialists%20and%20the%20general%20public%2C%20and%20will%20be%20adopted%20within%20a%20wide%20range%20of%20technical%20activities.%20Benjamin%2C%20Martin%22%2C%22date%22%3A%222011%22%2C%22proceedingsTitle%22%3A%22Proceedings%20of%20the%20First%20Conference%20on%20Terminology%2C%20Language%2C%20and%20Content%20Resources%22%2C%22conferenceName%22%3A%22First%20Conference%20on%20Terminology%2C%20Language%2C%20and%20Content%20Resources%22%2C%22language%22%3A%22en%22%2C%22DOI%22%3A%22%22%2C%22ISBN%22%3A%22%22%2C%22url%22%3A%22https%3A%5C%2F%5C%2Finfoscience.epfl.ch%5C%2Frecord%5C%2F200389%22%2C%22collections%22%3A%5B%22L68MPL5N%22%5D%2C%22dateModified%22%3A%222019-01-02T09%3A58%3A42Z%22%7D%7D%2C%7B%22key%22%3A%22X2C9EKAC%22%2C%22library%22%3A%7B%22id%22%3A5248838%7D%2C%22meta%22%3A%7B%22creatorSummary%22%3A%22Benjamin%22%2C%22parsedDate%22%3A%222014%22%2C%22numChildren%22%3A1%7D%2C%22bib%22%3A%22%3Cdiv%20class%3D%5C%22csl-bib-body%5C%22%20style%3D%5C%22line-height%3A%202%3B%20padding-left%3A%201em%3B%20text-indent%3A-1em%3B%5C%22%3E%5Cn%20%20%3Cdiv%20class%3D%5C%22csl-entry%5C%22%3EBenjamin%2C%20M.%20%282014%29.%20Collaboration%20in%20the%20Production%20of%20a%20Massively%20Multilingual%20Lexicon.%20%3Ci%3ELREC%202014%20Proceedings%3C%5C%2Fi%3E.%20Language%20Resources%20and%20Evaluation%20Conference%2C%20Reykjavik%2C%20Iceland.%20%3Ca%20href%3D%27https%3A%5C%2F%5C%2Finfoscience.epfl.ch%5C%2Frecord%5C%2F200376%27%3Ehttps%3A%5C%2F%5C%2Finfoscience.epfl.ch%5C%2Frecord%5C%2F200376%3C%5C%2Fa%3E%3C%5C%2Fdiv%3E%5Cn%3C%5C%2Fdiv%3E%22%2C%22data%22%3A%7B%22itemType%22%3A%22conferencePaper%22%2C%22title%22%3A%22Collaboration%20in%20the%20Production%20of%20a%20Massively%20Multilingual%20Lexicon%22%2C%22creators%22%3A%5B%7B%22creatorType%22%3A%22author%22%2C%22firstName%22%3A%22Martin%22%2C%22lastName%22%3A%22Benjamin%22%7D%5D%2C%22abstractNote%22%3A%22This%20paper%20discusses%20the%20multiple%20approaches%20to%20collaboration%20that%20the%20Kamusi%20Project%20is%20employing%20in%20the%20creation%20of%20a%20massively%20multilingual%20lexical%20resource.%20The%20project%5Cu2019s%20data%20structure%20enables%20the%20inclusion%20of%20large%20amounts%20of%20rich%20data%20within%20each%20sense-specific%20entry%2C%20with%20transitive%20concept-based%20links%20across%20languages.%20Data%20collection%20involves%20mining%20existing%20data%20sets%2C%20language%20experts%20using%20an%20online%20editing%20system%2C%20crowdsourcing%2C%20and%20games%20with%20a%20purpose.%20The%20paper%20discusses%20the%20benefits%20and%20drawbacks%20of%20each%20of%20these%20elements%2C%20and%20the%20steps%20the%20project%20is%20taking%20to%20account%20for%20those.%20Special%20attention%20is%20paid%20to%20guiding%20crowd%20members%20with%20targeted%20questions%20that%20produce%20results%20in%20a%20specific%20format.%20Collaboration%20is%20seen%20as%20an%20essential%20method%20for%20generating%20large%20amounts%20of%20linguistic%20data%2C%20as%20well%20as%20for%20validating%20the%20data%20so%20it%20can%20be%20considered%20trustworthy.%20Benjamin%2C%20Martin%22%2C%22date%22%3A%222014%22%2C%22proceedingsTitle%22%3A%22LREC%202014%20Proceedings%22%2C%22conferenceName%22%3A%22Language%20Resources%20and%20Evaluation%20Conference%22%2C%22language%22%3A%22en%22%2C%22DOI%22%3A%22%22%2C%22ISBN%22%3A%22%22%2C%22url%22%3A%22https%3A%5C%2F%5C%2Finfoscience.epfl.ch%5C%2Frecord%5C%2F200376%22%2C%22collections%22%3A%5B%22L68MPL5N%22%5D%2C%22dateModified%22%3A%222019-01-02T09%3A45%3A35Z%22%7D%7D%2C%7B%22key%22%3A%22ZD8I6QTL%22%2C%22library%22%3A%7B%22id%22%3A5248838%7D%2C%22meta%22%3A%7B%22creatorSummary%22%3A%22Benjamin%22%2C%22parsedDate%22%3A%222014%22%2C%22numChildren%22%3A1%7D%2C%22bib%22%3A%22%3Cdiv%20class%3D%5C%22csl-bib-body%5C%22%20style%3D%5C%22line-height%3A%202%3B%20padding-left%3A%201em%3B%20text-indent%3A-1em%3B%5C%22%3E%5Cn%20%20%3Cdiv%20class%3D%5C%22csl-entry%5C%22%3EBenjamin%2C%20M.%20%282014%29.%20Elephant%20Beer%20and%20Shinto%20Gates%3A%20Managing%20Similar%20Concepts%20in%20a%20Multilingual%20Database.%20%3Ci%3EProceedings%20of%20the%20Seventh%20Global%20Wordnet%20Conference%3C%5C%2Fi%3E%2C%20201%26%23x2013%3B205.%20%3Ca%20href%3D%27https%3A%5C%2F%5C%2Finfoscience.epfl.ch%5C%2Frecord%5C%2F200381%27%3Ehttps%3A%5C%2F%5C%2Finfoscience.epfl.ch%5C%2Frecord%5C%2F200381%3C%5C%2Fa%3E%3C%5C%2Fdiv%3E%5Cn%3C%5C%2Fdiv%3E%22%2C%22data%22%3A%7B%22itemType%22%3A%22conferencePaper%22%2C%22title%22%3A%22Elephant%20Beer%20and%20Shinto%20Gates%3A%20Managing%20Similar%20Concepts%20in%20a%20Multilingual%20Database%22%2C%22creators%22%3A%5B%7B%22creatorType%22%3A%22author%22%2C%22firstName%22%3A%22Martin%22%2C%22lastName%22%3A%22Benjamin%22%7D%5D%2C%22abstractNote%22%3A%22This%20paper%20addresses%20problems%20in%20equivalence%20among%20concepts%2C%20within%20and%20between%20languages.%20The%20Kamusi%20Project%20has%20begun%20building%20a%20massively%20multilingual%20dictionary%20that%20relates%20as%20many%20languages%20as%20possible%20for%20which%20data%20can%20be%20gathered.%20In%20the%20process%2C%20we%20have%20encountered%20numerous%20complexities%20that%20we%20attempt%20to%20address%20through%20the%20design%20of%20our%20data%20structure.%20This%20paper%20presents%20the%20issues%20we%20have%20encountered%2C%20and%20discusses%20the%20solutions%20that%20we%20have%20developed.%20Benjamin%2C%20Martin%22%2C%22date%22%3A%222014%22%2C%22proceedingsTitle%22%3A%22Proceedings%20of%20the%20Seventh%20Global%20Wordnet%20Conference%22%2C%22conferenceName%22%3A%22%22%2C%22language%22%3A%22en%22%2C%22DOI%22%3A%22%22%2C%22ISBN%22%3A%22%22%2C%22url%22%3A%22https%3A%5C%2F%5C%2Finfoscience.epfl.ch%5C%2Frecord%5C%2F200381%22%2C%22collections%22%3A%5B%22L68MPL5N%22%5D%2C%22dateModified%22%3A%222019-01-02T09%3A36%3A59Z%22%7D%7D%2C%7B%22key%22%3A%223EQXSSK4%22%2C%22library%22%3A%7B%22id%22%3A5248838%7D%2C%22meta%22%3A%7B%22creatorSummary%22%3A%22Benjamin%22%2C%22parsedDate%22%3A%222014%22%2C%22numChildren%22%3A1%7D%2C%22bib%22%3A%22%3Cdiv%20class%3D%5C%22csl-bib-body%5C%22%20style%3D%5C%22line-height%3A%202%3B%20padding-left%3A%201em%3B%20text-indent%3A-1em%3B%5C%22%3E%5Cn%20%20%3Cdiv%20class%3D%5C%22csl-entry%5C%22%3EBenjamin%2C%20M.%20%282014%29.%20%3Ci%3EParticipatory%20Language%20Technologies%20as%20Core%20Systems%20for%20Sustainable%20Development%20Activities%3C%5C%2Fi%3E.%202014%20Tech4Dev%20International%20Conference%2C%20Lausanne%2C%20Switzerland.%20%3Ca%20href%3D%27https%3A%5C%2F%5C%2Finfoscience.epfl.ch%5C%2Frecord%5C%2F200379%27%3Ehttps%3A%5C%2F%5C%2Finfoscience.epfl.ch%5C%2Frecord%5C%2F200379%3C%5C%2Fa%3E%3C%5C%2Fdiv%3E%5Cn%3C%5C%2Fdiv%3E%22%2C%22data%22%3A%7B%22itemType%22%3A%22conferencePaper%22%2C%22title%22%3A%22Participatory%20Language%20Technologies%20as%20Core%20Systems%20for%20Sustainable%20Development%20Activities%22%2C%22creators%22%3A%5B%7B%22creatorType%22%3A%22author%22%2C%22firstName%22%3A%22Martin%22%2C%22lastName%22%3A%22Benjamin%22%7D%5D%2C%22abstractNote%22%3A%22Introduction%20and%20purpose%3A%20Language%20is%20the%20medium%20by%20which%20people%20interact%20with%20all%20aspects%20of%20their%20worlds%2C%20whether%20economics%2C%20health%2C%20the%20environment%2C%20or%20technology.%20In%20both%20development%20programs%20and%20technology%2C%20however%2C%20language%20is%20usually%20given%20secondary%20consideration%2C%20if%20any%20at%20all.%20As%20a%20result%2C%20people%20who%20do%20not%20speak%20a%20major%20language%20are%20excluded%20from%20full%20participation%20in%20development%20programs%20and%20from%20technologies%20such%20as%20ICTs%20that%20could%20enhance%20their%20economic%20and%20social%20circumstances.%20In%20Africa%2C%20for%20example%2C%20where%20only%20a%20small%20minority%20speaks%20English%20or%20French%2C%20few%20development%20programs%20have%20the%20resources%20to%20devote%20to%20the%20most%20basic%20of%20language%20considerations%2C%20such%20as%20translating%20health%20information%20into%20local%20languages.%20Language%20technology%20can%20be%20a%20fast%20and%20cost-effective%20way%20of%20overcoming%20knowledge%20and%20communication%20gaps%20that%20underlie%20many%20other%20aspects%20of%20the%20development%20agenda.%20Design%20and%20methods%3A%20The%20most%20efficient%20way%20to%20address%20language%20development%20is%20through%20public%20tools%20and%20vocabularies%20that%20can%20be%20reused%2C%20revised%2C%20and%20repurposed%20for%20multiple%20domains.%20We%20discuss%20a%20universal%20multilingual%20dictionary%20that%20is%20designed%20to%20build%20a%20parallel%20vocabulary%20of%20core%20concepts%20across%20languages%2C%20with%20a%20special%20focus%20on%20languages%20with%20few%20existing%20resources.%20The%20lexicons%20are%20built%20in%20close%20cooperation%20with%20local%20partners.%20Much%20attention%20is%20paid%20to%20a%20data%20structure%20that%20will%20enable%20downstream%20technologies.%20Further%2C%20a%20system%20develops%20domain-specific%20terminologies%20through%20a%20participatory%20process%2C%20so%20that%20complicated%20concepts%20can%20be%20communicated%20clearly%20and%20consistently.%20Data%20is%20made%20available%20to%20the%20public%20for%20free%2C%20with%20strong%20efforts%20to%20develop%20systems%20for%20access%20via%20least-cost%20technologies%20with%20the%20widest%20reach%20along%20the%20bottom%20of%20the%20pyramid.%20Results%3A%20When%20successful%2C%20a%20focus%20on%20core%20language%20development%20can%20improve%20the%20outcomes%20of%20many%20other%20projects.%20In%20health%2C%20for%20example%2C%20translation%20is%20often%20too%20expensive%20and%20too%20difficult%2C%20because%20basic%20resources%20such%20as%20dictionaries%20do%20not%20exist%20and%20technical%20terms%20do%20not%20have%20adequate%20local-language%20equivalents.%20For%20the%20one-time%20cost%20and%20effort%20of%20building%20the%20lexicons%20and%20terminologies%2C%20in%20conjunction%20with%20the%20free%20tools%20being%20created%20to%20access%20those%20vocabularies%2C%20the%20infrastructure%20opens%20for%20cheap%20and%20rapid%20translation%20of%20health%20material.%20Similarly%2C%20students%20are%20able%20to%20use%20the%20lexicons%20to%20access%20knowledge%20that%20has%20previously%20been%20blocked%20behind%20linguistic%20barriers%2C%20reducing%20future%20language-based%20inequalities.%20Participatory%20data%20collection%20methods%20mean%20that%20vocabularies%20continue%20to%20grow%20in%20response%20to%20the%20expressed%20needs%20of%20particular%20linguistic%20and%20development%20communities.%20The%20perpetual%20accessibility%20of%20the%20public%20resource%20means%20that%20development%20programs%20can%20make%20sustainable%20use%20of%20the%20data%20in%20multiple%20languages%2C%20for%20multiple%20purposes%2C%20with%20no%20further%20investment.%20Conclusion%3A%20Language%20is%20a%20hidden%20aspect%20of%20the%20development%20equation%3B%20language%20technology%20in%20itself%20does%20not%20cure%20a%20disease%20or%20put%20food%20on%20a%20table.%20However%2C%20whether%20communicating%20agricultural%20techniques%2C%20delivering%20government%20services%2C%20or%20performing%20numerous%20other%20activities%20that%20fall%20under%20the%20rubric%20of%20development%2C%20attention%20to%20developing%20language%20technologies%20for%20underserved%20language%20populations%20can%20be%20the%20difference%20between%20working%20together%20and%20talking%20past%20each%20other%20%5Cu2013%20the%20difference%20between%20failing%20to%20communicate%20and%20succeeding%20in%20expressing%20the%20path%20toward%20accomplishing%20common%20goals.%20Benjamin%2C%20Martin%22%2C%22date%22%3A%222014%22%2C%22proceedingsTitle%22%3A%22%22%2C%22conferenceName%22%3A%222014%20Tech4Dev%20International%20Conference%22%2C%22language%22%3A%22en%22%2C%22DOI%22%3A%22%22%2C%22ISBN%22%3A%22%22%2C%22url%22%3A%22https%3A%5C%2F%5C%2Finfoscience.epfl.ch%5C%2Frecord%5C%2F200379%22%2C%22collections%22%3A%5B%22L68MPL5N%22%5D%2C%22dateModified%22%3A%222019-01-02T09%3A52%3A35Z%22%7D%7D%2C%7B%22key%22%3A%22SK4B83E9%22%2C%22library%22%3A%7B%22id%22%3A5248838%7D%2C%22meta%22%3A%7B%22creatorSummary%22%3A%22Benjamin%22%2C%22parsedDate%22%3A%222015%22%2C%22numChildren%22%3A1%7D%2C%22bib%22%3A%22%3Cdiv%20class%3D%5C%22csl-bib-body%5C%22%20style%3D%5C%22line-height%3A%202%3B%20padding-left%3A%201em%3B%20text-indent%3A-1em%3B%5C%22%3E%5Cn%20%20%3Cdiv%20class%3D%5C%22csl-entry%5C%22%3EBenjamin%2C%20M.%20%282015%29.%20Crowdsourcing%20Microdata%20for%20Cost-Effective%20and%20Reliable%20Lexicography.%20%3Ci%3EProceedings%20of%20AsiaLex%202015%20Hong%20Kong%3C%5C%2Fi%3E%2C%20213%26%23x2013%3B221.%20%3Ca%20href%3D%27https%3A%5C%2F%5C%2Finfoscience.epfl.ch%5C%2Frecord%5C%2F215062%27%3Ehttps%3A%5C%2F%5C%2Finfoscience.epfl.ch%5C%2Frecord%5C%2F215062%3C%5C%2Fa%3E%3C%5C%2Fdiv%3E%5Cn%3C%5C%2Fdiv%3E%22%2C%22data%22%3A%7B%22itemType%22%3A%22conferencePaper%22%2C%22title%22%3A%22Crowdsourcing%20Microdata%20for%20Cost-Effective%20and%20Reliable%20Lexicography%22%2C%22creators%22%3A%5B%7B%22creatorType%22%3A%22author%22%2C%22firstName%22%3A%22Martin%22%2C%22lastName%22%3A%22Benjamin%22%7D%5D%2C%22abstractNote%22%3A%22Lexicography%20has%20long%20faced%20the%20challenge%20of%20having%20too%20few%20specialists%20to%20document%20too%20many%20words%20in%20too%20many%20languages%20with%20too%20many%20linguistic%20features.%20Great%20dictionaries%20are%20invariably%20the%20product%20of%20many%20person-years%20of%20labor%2C%20whether%20the%20lifetime%20work%20of%20an%20individual%20or%20the%20lengthy%20collaboration%20of%20a%20team.%20Is%20it%20possible%20to%20use%20public%20contributions%20to%20vastly%20reduce%20the%20time%20and%20cost%20of%20producing%20a%20dictionary%20while%20ensuring%20high%20quality%3F%20Crowdsourcing%2C%20often%20seen%20as%20the%20solution%20for%20large-scale%20data%20acquisition%20or%20analysis%2C%20is%20fraught%20with%20problems%20in%20the%20context%20of%20lexicography.%20Language%20is%20not%20binary%2C%20so%20there%20may%20be%20no%20one%20right%20answer%20to%20say%20that%20a%20word%20%5Cu201cmeans%5Cu201d%20a%20particular%20definition%2C%20or%20that%20a%20word%20in%20one%20language%20%5Cu201cis%5Cu201d%20the%20same%20as%20a%20particular%20translation%20term.%20People%20may%20misinterpret%20instructions%20or%20misread%20terms%20or%20make%20typographical%20or%20conceptual%20errors.%20Some%20crowd%20members%20intentionally%20add%20bad%20data.%20Without%20a%20payment%20system%2C%20incentives%20for%20participation%20are%20slim%3B%20micro-payments%20introduce%20the%20incentive%20to%20maximize%20income%20over%20quality.%20Our%20project%20introduces%20a%20public%20interface%20that%20breaks%20lexicographic%20data%20collection%20into%20targeted%20microtasks%2C%20within%20a%20stimulating%20game%20environment%20on%20Facebook%2C%20phones%2C%20and%20the%20web.%20Players%20earn%20points%20for%20answers%20that%20win%20consensus.%20Validation%20is%20achieved%20by%20redundancy%2C%20while%20malicious%20users%20are%20detected%20through%20persistent%20deviations.%20Data%20can%20be%20collected%20for%20any%20language%2C%20in%20an%20integrated%20multilingual%20framework%20focused%20on%20the%20serial%20production%20of%20monolingual%20dictionaries%20linked%20at%20the%20concept%20level.%20Questions%20are%20sequential%2C%20first%20eliciting%20a%20lemma%2C%20then%20a%20definition%2C%20then%20other%20information%2C%20according%20to%20a%20prioritized%20concept%20list.%20The%20method%20can%20also%20be%20used%20to%20merge%20existing%20data%20sets.%20Intensive%20trials%20are%20currently%20underway%20in%20Vietnamese%2C%20with%20the%20inclusion%20of%20additional%20Asian%20languages%20an%20explicit%20objective.%20Benjamin%2C%20Martin%22%2C%22date%22%3A%222015%22%2C%22proceedingsTitle%22%3A%22Proceedings%20of%20AsiaLex%202015%20Hong%20Kong%22%2C%22conferenceName%22%3A%22AsiaLex%202015%22%2C%22language%22%3A%22en%22%2C%22DOI%22%3A%22%22%2C%22ISBN%22%3A%22%22%2C%22url%22%3A%22https%3A%5C%2F%5C%2Finfoscience.epfl.ch%5C%2Frecord%5C%2F215062%22%2C%22collections%22%3A%5B%22L68MPL5N%22%5D%2C%22dateModified%22%3A%222019-01-02T09%3A44%3A44Z%22%7D%7D%2C%7B%22key%22%3A%22AVTZA3CH%22%2C%22library%22%3A%7B%22id%22%3A5248838%7D%2C%22meta%22%3A%7B%22creatorSummary%22%3A%22Benjamin%22%2C%22parsedDate%22%3A%222015%22%2C%22numChildren%22%3A1%7D%2C%22bib%22%3A%22%3Cdiv%20class%3D%5C%22csl-bib-body%5C%22%20style%3D%5C%22line-height%3A%202%3B%20padding-left%3A%201em%3B%20text-indent%3A-1em%3B%5C%22%3E%5Cn%20%20%3Cdiv%20class%3D%5C%22csl-entry%5C%22%3EBenjamin%2C%20M.%20%282015%29.%20%3Ci%3EExcluded%20Linguistic%20Communities%20and%20the%20Production%20of%20an%20Inclusive%20Multilingual%20Digital%20Language%20Infrastructure%3C%5C%2Fi%3E.%2011th%20Language%20and%20Development%20Conference%2C%20New%20Delhi%2C%20India.%20%3Ca%20href%3D%27https%3A%5C%2F%5C%2Finfoscience.epfl.ch%5C%2Frecord%5C%2F222706%27%3Ehttps%3A%5C%2F%5C%2Finfoscience.epfl.ch%5C%2Frecord%5C%2F222706%3C%5C%2Fa%3E%3C%5C%2Fdiv%3E%5Cn%3C%5C%2Fdiv%3E%22%2C%22data%22%3A%7B%22itemType%22%3A%22conferencePaper%22%2C%22title%22%3A%22Excluded%20Linguistic%20Communities%20and%20the%20Production%20of%20an%20Inclusive%20Multilingual%20Digital%20Language%20Infrastructure%22%2C%22creators%22%3A%5B%7B%22creatorType%22%3A%22author%22%2C%22firstName%22%3A%22Martin%22%2C%22lastName%22%3A%22Benjamin%22%7D%5D%2C%22abstractNote%22%3A%22The%20consequence%20of%20linguistic%20digital%20exclusion%20is%20the%20inability%20of%20billions%20of%20people%20to%20access%20vital%20knowledge%20and%20economic%20resources%20that%20contribute%20to%20prosperity%20in%20an%20era%20of%20globalization.%20However%2C%20rectifying%20linguistic%20inequity%20is%20mostly%20absent%20from%20development%20discourse%20and%20the%20agendas%20of%20governments%20and%20agencies%20that%20undertake%20development%20activities.%20Most%20efforts%20to%20produce%20content%20for%20excluded%20languages%20depend%20on%20the%20haphazard%20occurrence%20of%20a%20commercial%2C%20academic%2C%20or%20programmatic%20purpose%20for%20an%20activity%20in%20a%20given%20language%20at%20a%20particular%20moment.%20The%20Kamusi%20Project%20seeks%20to%20address%20the%20digital%20linguistic%20divide%20by%20engaging%20communities%20in%20the%20systematic%20collection%20of%20codified%20data%20for%20any%20language%20%5Cu2013%20linguistic%20information%20that%20can%20be%20used%20in%20many%20kinds%20of%20advanced%20knowledge%20and%20technology%20resources.%20This%20paper%20explores%20assumptions%20about%20participants%5Cu2019%20motivations%20and%20behaviors%20that%20underlie%20the%20project%5Cu2019s%20methods%2C%20including%20participation%20in%20online%20games%20and%20interactive%20mobile%20apps%20intended%20to%20elicit%20speakers%5Cu2019%20knowledge%20of%20their%20own%20languages%20in%20ways%20that%20can%20be%20shared%20by%20others.%20While%20the%20Kamusi%20system%20aims%20to%20welcome%20all%2C%20disparities%20may%20continue%20to%20exclude%20those%20without%20substantial%20time%2C%20network%20access%2C%20equipment%2C%20digital%20experience%2C%20or%20literacy%2C%20leaving%20international%20members%20of%20a%20diasporic%20language%20group%20as%20its%20most%20active%20contributors.%20Further%2C%20smaller%20and%20more%20remote%20languages%20have%2C%20by%20definition%2C%20fewer%20potential%20participants%20and%20less%20access%20for%20participation%2C%20thus%20perpetuating%20their%20inability%20to%20jump%20the%20digital%20divide.%20Without%20external%20support%20for%20the%20time%20and%20effort%20necessary%20to%20gather%20linguistic%20knowledge%2C%20even%20the%20most%20carefully%20constructed%20tools%20will%20fail%20for%20thousands%20of%20languages%20spoken%20by%20millions%20of%20people%2C%20including%20many%20languages%20near%20extinction.%20This%20paper%20raises%2C%20without%20definitively%20resolving%2C%20the%20social%20challenges%20of%20a%20multilingual%20digital%20infrastructure%20platform%20that%20has%20the%20technical%20capacity%20to%20document%20every%20word%20in%20every%20language%2C%20but%20can%20only%20approach%20accomplishing%20this%20objective%20through%20the%20involvement%20of%20those%20who%20have%20the%20least%20access%20to%20taking%20part.%20Benjamin%2C%20Martin%22%2C%22date%22%3A%222015%22%2C%22proceedingsTitle%22%3A%22%22%2C%22conferenceName%22%3A%2211th%20Language%20and%20Development%20Conference%22%2C%22language%22%3A%22en%22%2C%22DOI%22%3A%22%22%2C%22ISBN%22%3A%22%22%2C%22url%22%3A%22https%3A%5C%2F%5C%2Finfoscience.epfl.ch%5C%2Frecord%5C%2F222706%22%2C%22collections%22%3A%5B%22L68MPL5N%22%5D%2C%22dateModified%22%3A%222019-01-02T09%3A42%3A52Z%22%7D%7D%2C%7B%22key%22%3A%224PKKPKD8%22%2C%22library%22%3A%7B%22id%22%3A5248838%7D%2C%22meta%22%3A%7B%22creatorSummary%22%3A%22Benjamin%22%2C%22parsedDate%22%3A%222016%22%2C%22numChildren%22%3A1%7D%2C%22bib%22%3A%22%3Cdiv%20class%3D%5C%22csl-bib-body%5C%22%20style%3D%5C%22line-height%3A%202%3B%20padding-left%3A%201em%3B%20text-indent%3A-1em%3B%5C%22%3E%5Cn%20%20%3Cdiv%20class%3D%5C%22csl-entry%5C%22%3EBenjamin%2C%20M.%20%282016%29.%20%3Ci%3EDigital%20Language%20Diversity%3A%20Seeking%20the%20Value%20Proposition%3C%5C%2Fi%3E.%202nd%20Workshop%20on%20Collaboration%20and%20Computing%20for%20Under-Resourced%20Languages%2C%20Portoroz%2C%20Slovenia.%20%3Ca%20href%3D%27https%3A%5C%2F%5C%2Finfoscience.epfl.ch%5C%2Frecord%5C%2F222525%27%3Ehttps%3A%5C%2F%5C%2Finfoscience.epfl.ch%5C%2Frecord%5C%2F222525%3C%5C%2Fa%3E%3C%5C%2Fdiv%3E%5Cn%3C%5C%2Fdiv%3E%22%2C%22data%22%3A%7B%22itemType%22%3A%22conferencePaper%22%2C%22title%22%3A%22Digital%20Language%20Diversity%3A%20Seeking%20the%20Value%20Proposition%22%2C%22creators%22%3A%5B%7B%22creatorType%22%3A%22author%22%2C%22firstName%22%3A%22Martin%22%2C%22lastName%22%3A%22Benjamin%22%7D%5D%2C%22abstractNote%22%3A%22This%20paper%20is%20a%20response%20to%20the%20CCURL%20workshop%20call%20for%20discussion%20about%20issues%20pertaining%20to%20the%20creation%20of%20an%20Alliance%20for%20Digital%20Language%20Diversity.%20As%20a%20global%20project%2C%20Kamusi%20has%20been%20building%20collaborative%20relationships%20with%20numerous%20organizations%2C%20becoming%20more%20familiar%20than%20most%20with%20global%20activities%20and%20the%20global%20funding%20situation%20for%20less-resourced%20languages.%20This%20paper%20reviews%20the%20experiences%20of%20many%20involved%20with%20creating%20or%20using%20digital%20resources%20for%20diverse%20languages%2C%20with%20an%20analysis%20of%20who%20finds%20such%20resources%20important%2C%20who%20does%20not%2C%20what%20brings%20such%20resources%20into%20existence%2C%20and%20what%20the%20barriers%20are%20to%20the%20wider%20development%20of%20inclusive%20language%20technology.%20It%20is%20seen%20that%20practitioners%20face%20obstacles%20to%20maximizing%20the%20effects%20of%20their%20own%20work%20and%20gaining%20from%20the%20advances%20of%20others%20due%20to%20a%20funding%20environment%20that%20does%20not%20recognize%20the%20value%20of%20linguistic%20resources%20for%20diverse%20languages%2C%20as%20either%20a%20social%20or%20economic%20good.%20Proposed%20solutions%20include%20the%20normalization%20of%20the%20expectation%20that%20digital%20services%20will%20be%20available%20in%20major%20local%20languages%2C%20international%20legal%20requirements%20for%20language%20provision%20on%20par%20with%20European%20regulations%2C%20involvement%20of%20speaker%20communities%20in%20the%20guided%20production%20of%20open%20linguistic%20resources%2C%20and%20the%20formation%20of%20a%20research%20consortium%20that%20can%20together%20build%20a%20common%20linguistic%20data%20infrastructure.%20Benjamin%2C%20Martin%22%2C%22date%22%3A%222016%22%2C%22proceedingsTitle%22%3A%22%22%2C%22conferenceName%22%3A%222nd%20Workshop%20on%20Collaboration%20and%20Computing%20for%20Under-Resourced%20Languages%22%2C%22language%22%3A%22en%22%2C%22DOI%22%3A%22%22%2C%22ISBN%22%3A%22%22%2C%22url%22%3A%22https%3A%5C%2F%5C%2Finfoscience.epfl.ch%5C%2Frecord%5C%2F222525%22%2C%22collections%22%3A%5B%22L68MPL5N%22%5D%2C%22dateModified%22%3A%222019-01-02T09%3A43%3A53Z%22%7D%7D%2C%7B%22key%22%3A%22QXD4GU3C%22%2C%22library%22%3A%7B%22id%22%3A5248838%7D%2C%22meta%22%3A%7B%22creatorSummary%22%3A%22Benjamin%22%2C%22parsedDate%22%3A%222016%22%2C%22numChildren%22%3A1%7D%2C%22bib%22%3A%22%3Cdiv%20class%3D%5C%22csl-bib-body%5C%22%20style%3D%5C%22line-height%3A%202%3B%20padding-left%3A%201em%3B%20text-indent%3A-1em%3B%5C%22%3E%5Cn%20%20%3Cdiv%20class%3D%5C%22csl-entry%5C%22%3EBenjamin%2C%20M.%20%282016%29.%20%3Ci%3EKamusi%20Pre%3AD%20%26%23x2013%3B%20Lexicon-based%20source-side%20predisambiguation%20for%20MT%20and%20other%20text%20processing%20applications%3C%5C%2Fi%3E.%20European%20Association%20of%20e-Lexigography%2C%20%26%23x201C%3BLexicographic%20data%20meet%20computational%20linguistics%20and%20knowledge%20based%20systems%26%23x201D%3B%2C%20COST%20ENeL%20WG3%20meeting%2C%20Brno%2C%20Czech%20Republic.%20%3Ca%20href%3D%27https%3A%5C%2F%5C%2Finfoscience.epfl.ch%5C%2Frecord%5C%2F222524%27%3Ehttps%3A%5C%2F%5C%2Finfoscience.epfl.ch%5C%2Frecord%5C%2F222524%3C%5C%2Fa%3E%3C%5C%2Fdiv%3E%5Cn%3C%5C%2Fdiv%3E%22%2C%22data%22%3A%7B%22itemType%22%3A%22conferencePaper%22%2C%22title%22%3A%22Kamusi%20Pre%3AD%20%5Cu2013%20Lexicon-based%20source-side%20predisambiguation%20for%20MT%20and%20other%20text%20processing%20applications%22%2C%22creators%22%3A%5B%7B%22creatorType%22%3A%22author%22%2C%22firstName%22%3A%22Martin%22%2C%22lastName%22%3A%22Benjamin%22%7D%5D%2C%22abstractNote%22%3A%22Kamusi%20has%20been%20developing%20a%20system%20to%20analyze%20texts%20on%20the%20source%20side%20and%20present%20users%20with%20sense-specified%20dictionary%20options.%20Similarly%20to%20spellcheck%2C%20the%20user%20selects%20the%20intended%20meaning.%20We%20then%20use%20a%20multilingual%20lexical%20database%20to%20bridge%20to%20matching%20vocabulary%20in%20other%20languages.%20When%20paired%20with%20Freeling%2C%20additional%20pre-processing%20is%20possible%20for%20several%20languages.%20Integration%20with%20MT%20via%20Moses%20and%20Apertium%20is%20planned%2C%20but%20not%20yet%20undertaken.%20MWEs%20treatment%20is%20important.%20An%20MWE%20is%20lexicalized%20in%20the%20Kamusi%20database%20and%20marked%20for%20separability%2C%20with%20a%20definition%20and%20translation%20equivalents%20%28one%20or%20more%20words%29%20in%20other%20languages.%20When%20the%20initial%20term%20of%20an%20MWE%20appears%20in%20the%20source%20text%2C%20Pre%3AD%20queries%20the%20database%20and%20scans%20the%20sentence%20for%20all%20MWEs%20that%20could%20follow.%20The%20user%20can%20select%20the%20relevant%20MWE%20rather%20than%20the%20component%20words.%20A%20user%20can%20submit%20a%20missing%20sense%20or%20MWE%20for%20inclusion%20in%20the%20lexicon.%20Named%20entities%20can%20also%20be%20identified%20from%20data%20sources%20or%20by%20users%20and%20rendered%20appropriately%20across%20languages.%20When%20users%20agree%2C%20we%20will%20also%20use%20sense-tagged%20sentences%20for%20machine%20learning.%20A%20prototype%20of%20the%20core%20system%20is%20already%20functional.%20Benjamin%2C%20Martin%22%2C%22date%22%3A%222016%22%2C%22proceedingsTitle%22%3A%22%22%2C%22conferenceName%22%3A%22European%20Association%20of%20e-Lexigography%2C%20%5C%22Lexicographic%20data%20meet%20computational%20linguistics%20and%20knowledge%20based%20systems%5C%22%2C%20COST%20ENeL%20WG3%20meeting%22%2C%22language%22%3A%22en%22%2C%22DOI%22%3A%22%22%2C%22ISBN%22%3A%22%22%2C%22url%22%3A%22https%3A%5C%2F%5C%2Finfoscience.epfl.ch%5C%2Frecord%5C%2F222524%22%2C%22collections%22%3A%5B%22L68MPL5N%22%5D%2C%22dateModified%22%3A%222019-01-02T09%3A41%3A32Z%22%7D%7D%2C%7B%22key%22%3A%224SGI33ZT%22%2C%22library%22%3A%7B%22id%22%3A5248838%7D%2C%22meta%22%3A%7B%22creatorSummary%22%3A%22Benjamin%22%2C%22parsedDate%22%3A%222016%22%2C%22numChildren%22%3A1%7D%2C%22bib%22%3A%22%3Cdiv%20class%3D%5C%22csl-bib-body%5C%22%20style%3D%5C%22line-height%3A%202%3B%20padding-left%3A%201em%3B%20text-indent%3A-1em%3B%5C%22%3E%5Cn%20%20%3Cdiv%20class%3D%5C%22csl-entry%5C%22%3EBenjamin%2C%20M.%20%282016%29.%20Problems%20and%20Procedures%20to%20Make%20Wordnet%20Data%20%28Retro%29Fit%20for%20a%20Multilingual%20Dictionary.%20%3Ci%3EProceedings%20of%20the%20Eighth%20Global%20WordNet%20Conference%3C%5C%2Fi%3E.%20Global%20WordNet%20Conference%202016%2C%20Bucharest%2C%20Romania.%20%3Ca%20href%3D%27https%3A%5C%2F%5C%2Finfoscience.epfl.ch%5C%2Frecord%5C%2F221046%27%3Ehttps%3A%5C%2F%5C%2Finfoscience.epfl.ch%5C%2Frecord%5C%2F221046%3C%5C%2Fa%3E%3C%5C%2Fdiv%3E%5Cn%3C%5C%2Fdiv%3E%22%2C%22data%22%3A%7B%22itemType%22%3A%22conferencePaper%22%2C%22title%22%3A%22Problems%20and%20Procedures%20to%20Make%20Wordnet%20Data%20%28Retro%29Fit%20for%20a%20Multilingual%20Dictionary%22%2C%22creators%22%3A%5B%7B%22creatorType%22%3A%22author%22%2C%22firstName%22%3A%22Martin%22%2C%22lastName%22%3A%22Benjamin%22%7D%5D%2C%22abstractNote%22%3A%22The%20data%20compiled%20through%20many%20Wordnet%20projects%20can%20be%20a%20rich%20source%20of%20seed%20information%20for%20a%20multilingual%20dictionary.%20However%2C%20the%20original%20Princeton%20WordNet%20was%20not%20intended%20as%20a%20dictionary%20per%20se%2C%20and%20spawning%20other%20languages%20from%20it%20introduces%20inherent%20ambiguity%20that%20confounds%20precise%20inter-lingual%20linking.%20This%20paper%20discusses%20a%20new%20presentation%20of%20existing%20Wordnet%20data%20that%20displays%20joints%20%28distance%20between%20predicted%20links%29%20and%20substitution%20%28degree%20of%20equivalence%20between%20confirmed%20pairs%29%20as%20a%20two-tiered%20horizontal%20ontology.%20Improvements%20to%20make%20Wordnet%20data%20function%20as%20lexicography%20include%20term-specific%20English%20definitions%20where%20the%20topical%20synset%20glosses%20are%20inadequate%2C%20validation%20of%20mappings%20between%20each%20member%20of%20an%20English%20synset%20and%20each%20member%20of%20the%20synsets%20from%20other%20languages%2C%20removal%20of%20erroneous%20translation%20terms%2C%20creation%20of%20own-language%20definitions%20for%20the%20many%20languages%20where%20those%20are%20absent%2C%20and%20validation%20of%20predicted%20links%20between%20non-English%20pairs.%20The%20paper%20describes%20the%20current%20state%20and%20future%20directions%20of%20a%20system%20to%20crowdsource%20human%20review%20and%20expansion%20of%20Wordnet%20data%2C%20using%20gamification%20to%20build%20consensus%20validated%2C%20dictionary%20caliber%20data%20for%20languages%20now%20in%20the%20Global%20WordNet%20as%20well%20as%20new%20languages%20that%20do%20not%20have%20formal%20Wordnet%20projects%20of%20their%20own.%20Benjamin%2C%20Martin%22%2C%22date%22%3A%222016%22%2C%22proceedingsTitle%22%3A%22Proceedings%20of%20the%20Eighth%20Global%20WordNet%20Conference%22%2C%22conferenceName%22%3A%22Global%20WordNet%20Conference%202016%22%2C%22language%22%3A%22en%22%2C%22DOI%22%3A%22%22%2C%22ISBN%22%3A%22%22%2C%22url%22%3A%22https%3A%5C%2F%5C%2Finfoscience.epfl.ch%5C%2Frecord%5C%2F221046%22%2C%22collections%22%3A%5B%22L68MPL5N%22%5D%2C%22dateModified%22%3A%222019-01-02T09%3A55%3A05Z%22%7D%7D%2C%7B%22key%22%3A%22VM8RCGI2%22%2C%22library%22%3A%7B%22id%22%3A5248838%7D%2C%22meta%22%3A%7B%22creatorSummary%22%3A%22Benjamin%22%2C%22parsedDate%22%3A%222018-05%22%2C%22numChildren%22%3A1%7D%2C%22bib%22%3A%22%3Cdiv%20class%3D%5C%22csl-bib-body%5C%22%20style%3D%5C%22line-height%3A%202%3B%20padding-left%3A%201em%3B%20text-indent%3A-1em%3B%5C%22%3E%5Cn%20%20%3Cdiv%20class%3D%5C%22csl-entry%5C%22%3EBenjamin%2C%20M.%20%282018%29.%20Hard%20Numbers%3A%20Language%20Exclusion%20in%20Computational%20Linguistics%20and%20Natural%20Language%20Processing.%20%3Ci%3EProceedings%20of%20the%20Eleventh%20International%20Conference%20on%20Language%20Resources%20and%20Evaluation%3C%5C%2Fi%3E%2C%206.%20%3Ca%20href%3D%27http%3A%5C%2F%5C%2Flrec-conf.org%5C%2Fworkshops%5C%2Flrec2018%5C%2FW26%5C%2Fpdf%5C%2F23_W26.pdf%27%3Ehttp%3A%5C%2F%5C%2Flrec-conf.org%5C%2Fworkshops%5C%2Flrec2018%5C%2FW26%5C%2Fpdf%5C%2F23_W26.pdf%3C%5C%2Fa%3E%3C%5C%2Fdiv%3E%5Cn%3C%5C%2Fdiv%3E%22%2C%22data%22%3A%7B%22itemType%22%3A%22conferencePaper%22%2C%22title%22%3A%22Hard%20Numbers%3A%20Language%20Exclusion%20in%20Computational%20Linguistics%20and%20Natural%20Language%20Processing%22%2C%22creators%22%3A%5B%7B%22creatorType%22%3A%22author%22%2C%22firstName%22%3A%22Martin%22%2C%22lastName%22%3A%22Benjamin%22%7D%5D%2C%22abstractNote%22%3A%22The%20intersection%20between%20computer%20science%20and%20human%20language%20occurs%20largely%20for%20English%20and%20a%20few%20dozen%20other%20languages%20with%20strong%20economic%20or%20political%20support.%20The%20supermajority%20of%20the%20world%5Cu2019s%20languages%20have%20extremely%20little%20digital%20presence%2C%20and%20little%20activity%20that%20can%20be%20forecast%20to%20change%20that%20status.%20However%2C%20such%20an%20assertion%20has%20remained%20impressionistic%20in%20the%20absence%20of%20data%20comparing%20the%20attention%20lavished%20on%20elite%20languages%20with%20that%20given%20to%20the%20rest%20of%20the%20world.%20This%20study%20seeks%20to%20give%20some%20numbers%20to%20the%20extent%20to%20which%20non-lucrative%20languages%20sit%20at%20the%20margins%20of%20language%20technology%20and%20computational%20research.%20Three%20datasets%20are%20explored%20that%20reveal%20current%20hiring%20and%20research%20activity%20at%20universities%20and%20corporations%20concerned%20with%20computational%20linguistics%20and%20natural%20language%20processing.%20The%20data%20supports%20the%20conclusion%20that%20most%20research%20activity%20and%20career%20opportunities%20focus%20on%20a%20few%20languages%2C%20while%20most%20languages%20have%20little%20or%20no%20current%20research%20and%20little%20possibility%20for%20the%20professional%20pursuit%20of%20their%20development.%22%2C%22date%22%3A%22May%202018%22%2C%22proceedingsTitle%22%3A%22Proceedings%20of%20the%20Eleventh%20International%20Conference%20on%20Language%20Resources%20and%20Evaluation%22%2C%22conferenceName%22%3A%22LREC%202018%22%2C%22language%22%3A%22en%22%2C%22DOI%22%3A%22%22%2C%22ISBN%22%3A%22%22%2C%22url%22%3A%22http%3A%5C%2F%5C%2Flrec-conf.org%5C%2Fworkshops%5C%2Flrec2018%5C%2FW26%5C%2Fpdf%5C%2F23_W26.pdf%22%2C%22collections%22%3A%5B%22L68MPL5N%22%5D%2C%22dateModified%22%3A%222019-04-07T19%3A45%3A10Z%22%7D%7D%2C%7B%22key%22%3A%22PXAAPPJ6%22%2C%22library%22%3A%7B%22id%22%3A5248838%7D%2C%22meta%22%3A%7B%22creatorSummary%22%3A%22Benjamin%22%2C%22parsedDate%22%3A%222018-12-20%22%2C%22numChildren%22%3A2%7D%2C%22bib%22%3A%22%3Cdiv%20class%3D%5C%22csl-bib-body%5C%22%20style%3D%5C%22line-height%3A%202%3B%20padding-left%3A%201em%3B%20text-indent%3A-1em%3B%5C%22%3E%5Cn%20%20%3Cdiv%20class%3D%5C%22csl-entry%5C%22%3EBenjamin%2C%20M.%20%282018%29.%20Inside%20Baseball%3A%20Coverage%2C%20quality%2C%20and%20culture%20in%20the%20Global%20WordNet.%20%3Ci%3ECognitive%20Studies%20%7C%20%26%23xC9%3Btudes%20Cognitives%3C%5C%2Fi%3E%2C%20%3Ci%3E0%3C%5C%2Fi%3E%2818%29.%20%3Ca%20href%3D%27https%3A%5C%2F%5C%2Fdoi.org%5C%2F10.11649%5C%2Fcs.1712%27%3Ehttps%3A%5C%2F%5C%2Fdoi.org%5C%2F10.11649%5C%2Fcs.1712%3C%5C%2Fa%3E%3C%5C%2Fdiv%3E%5Cn%3C%5C%2Fdiv%3E%22%2C%22data%22%3A%7B%22itemType%22%3A%22journalArticle%22%2C%22title%22%3A%22Inside%20Baseball%3A%20Coverage%2C%20quality%2C%20and%20culture%20in%20the%20Global%20WordNet%22%2C%22creators%22%3A%5B%7B%22creatorType%22%3A%22author%22%2C%22firstName%22%3A%22Martin%22%2C%22lastName%22%3A%22Benjamin%22%7D%5D%2C%22abstractNote%22%3A%22Inside%20Baseball%3A%20Coverage%2C%20quality%2C%20and%20culture%20in%20the%20Global%20WordNetThe%20Global%20WordNet%20is%20succeeding%20in%20producing%20relatively%20open%20linguistic%20data%20that%20is%20coordinated%20to%20a%20degree%20among%20numerous%20languages.%20The%20project%20has%20grown%20organically%2C%20with%20no%20overall%20plan%20or%20direction.%20The%20result%20is%20a%20certain%20amount%20of%20incoherence%20in%20determining%20what%20items%20should%20be%20treated%20in%20wordnets%2C%20and%20how%20the%20various%20wordnets%20should%20aspire%20to%20consistent%20quality.%20Using%20the%20example%20of%20terms%20related%20to%20baseball%2C%20which%20constitute%20a%20non-trivial%20portion%20of%20the%20Princeton%20WordNet%2C%20this%20paper%20discusses%20problems%20of%20coverage%20selection%20both%20for%20English%20and%20for%20other%20languages%2C%20as%20well%20as%20methods%20to%20improve%20quality%20and%20depth%20through%20public%20review%20of%20current%20content%2C%20and%20contribution%20of%20missing%20terms%20and%20definitions.%20It%20is%20proposed%20that%20proper%20names%20be%20removed%20entirely%20from%20WordNet%20and%20treated%20as%20a%20separate%20project%2C%20and%20that%20individual%20languages%20produce%20annexes%20of%20indigenous%20concepts%20that%20can%20be%20readily%20considered%20within%20sister%20projects%20as%20a%20supplement%20to%20the%20Anglo-American%20weighting%20of%20the%20current%20endeavor.%20To%20produce%20a%20consistent%20product%20that%20transmits%20inter-intelligible%20understanding%20at%20a%20high%20level%20across%20languages%2C%20it%20is%20proposed%20that%20an%20open%20committee%20of%20interested%20stakeholders%20convene%20to%20consider%20the%20project%27s%20goals%20and%20develop%20a%20roadmap%20for%20how%20to%20achieve%20them.%5Cu00a0Baseball%20dla%20zaawansowanych%3A%20pokrycie%20leksykalne%2C%20jako%5Cu015b%5Cu0107%20i%20kultura%20w%20Global%20WordNetGlobal%20WordNet%20z%20powodzeniem%20tworzy%20stosunkowo%20otwarte%20dane%20j%5Cu0119zykowe%2C%20do%20pewnego%20stopnia%20powi%5Cu0105zane%20pomi%5Cu0119dzy%20wieloma%20j%5Cu0119zykami.%20Projekt%20%5Cu017cyje%20w%5Cu0142asnym%20%5Cu017cyciem%2C%20bez%20%5Cu017cadnego%20og%5Cu00f3lnego%20planu%20ani%20kierunku.%20Rezultatem%20jest%20pewna%20niesp%5Cu00f3jno%5Cu015b%5Cu0107%20w%20okre%5Cu015blaniu%2C%20kt%5Cu00f3re%20elementy%20powinny%20znale%5Cu017a%5Cu0107%20si%5Cu0119%20w%20wordnetach%20oraz%20w%20jaki%20spos%5Cu00f3b%20r%5Cu00f3%5Cu017cne%20wordnety%20powinny%20d%5Cu0105%5Cu017cy%5Cu0107%20do%20utrzymania%20tej%20samej%20jako%5Cu015bci.%20Na%20przyk%5Cu0142adzie%20termin%5Cu00f3w%20zwi%5Cu0105zanych%20z%20baseballem%2C%20kt%5Cu00f3re%20zajmuj%5Cu0105%20niema%5Cu0142%5Cu0105%20cz%5Cu0119%5Cu015b%5Cu0107%20Princeton%20WordNet%2C%20niniejszy%20artyku%5Cu0142%20omawia%20problemy%20wyboru%20pokrycia%20leksykalnego%20zar%5Cu00f3wno%20dla%20j%5Cu0119zyka%20angielskiego%2C%20jak%20i%20innych%20j%5Cu0119zyk%5Cu00f3w%2C%20a%20tak%5Cu017ce%20metody%20poprawy%20jako%5Cu015bci%20poprzez%20publiczny%20przegl%5Cu0105d%20aktualnych%20tre%5Cu015bci%20oraz%20dodanie%20brakuj%5Cu0105cych%20termin%5Cu00f3w%20i%20definicji.%20Proponuje%20si%5Cu0119%2C%20aby%20nazwy%20w%5Cu0142asne%20zosta%5Cu0142y%20ca%5Cu0142kowicie%20usuni%5Cu0119te%20z%20WordNetu%20i%20potraktowane%20jako%20odr%5Cu0119bny%20projekt%2C%20a%20w%20ramach%20poszczeg%5Cu00f3lnych%20j%5Cu0119zyk%5Cu00f3w%20utworzone%20zosta%5Cu0142y%20aneksy%20rodzimych%20poj%5Cu0119%5Cu0107%2C%20kt%5Cu00f3re%20mo%5Cu017cna%20wzi%5Cu0105%5Cu0107%20pod%20uwag%5Cu0119%20w%20ramach%20siostrzanych%20projekt%5Cu00f3w%20jako%20uzupe%5Cu0142nienie%20obecnego%20anglo-ameryka%5Cu0144skiego%20przedsi%5Cu0119wzi%5Cu0119cia.%20W%20celu%20stworzenia%20sp%5Cu00f3jnego%20produktu%2C%20kt%5Cu00f3ry%20b%5Cu0119dzie%20charakteryzowa%5Cu0142%20si%5Cu0119%20wzajemn%5Cu0105%20zrozumia%5Cu0142o%5Cu015bci%5Cu0105%20na%20wysokim%20poziomie%20w%20r%5Cu00f3%5Cu017cnych%20j%5Cu0119zykach%2C%20proponuje%20si%5Cu0119%20zwo%5Cu0142anie%20otwartego%20komitetu%20zainteresowanych%20podmiot%5Cu00f3w%2C%20aby%20rozwa%5Cu017cy%5Cu0107%20cele%20projektu%20i%20opracowa%5Cu0107%20plan%20dzia%5Cu0142ania%2C%20w%20jaki%20spos%5Cu00f3b%20cele%20te%20osi%5Cu0105gn%5Cu0105%5Cu0107.%22%2C%22date%22%3A%222018%5C%2F12%5C%2F20%22%2C%22language%22%3A%22en%22%2C%22DOI%22%3A%2210.11649%5C%2Fcs.1712%22%2C%22ISSN%22%3A%222392-2397%22%2C%22url%22%3A%22https%3A%5C%2F%5C%2Fispan.waw.pl%5C%2Fjournals%5C%2Findex.php%5C%2Fcs-ec%5C%2Farticle%5C%2Fview%5C%2Fcs.1712%22%2C%22collections%22%3A%5B%22L68MPL5N%22%5D%2C%22dateModified%22%3A%222019-05-23T13%3A45%3A13Z%22%7D%7D%2C%7B%22key%22%3A%22MT82WAQT%22%2C%22library%22%3A%7B%22id%22%3A5248838%7D%2C%22meta%22%3A%7B%22creatorSummary%22%3A%22Benjamin%22%2C%22parsedDate%22%3A%222000%22%2C%22numChildren%22%3A10%7D%2C%22bib%22%3A%22%3Cdiv%20class%3D%5C%22csl-bib-body%5C%22%20style%3D%5C%22line-height%3A%202%3B%20padding-left%3A%201em%3B%20text-indent%3A-1em%3B%5C%22%3E%5Cn%20%20%3Cdiv%20class%3D%5C%22csl-entry%5C%22%3EBenjamin%2C%20M.%20%282000%29.%20%3Ci%3EDevelopment%20Consumers%3A%20An%20Ethnography%20of%20%26%23x201C%3BThe%20Poorest%20of%20the%20Poor%26%23x201D%3B%20and%20International%20Aid%20in%20Rural%20Tanzania%3C%5C%2Fi%3E%20%5BYale%20University%5D.%20%3Ca%20href%3D%27https%3A%5C%2F%5C%2Finfoscience.epfl.ch%5C%2Frecord%5C%2F215064%5C%2F%27%3Ehttps%3A%5C%2F%5C%2Finfoscience.epfl.ch%5C%2Frecord%5C%2F215064%5C%2F%3C%5C%2Fa%3E%3C%5C%2Fdiv%3E%5Cn%3C%5C%2Fdiv%3E%22%2C%22data%22%3A%7B%22itemType%22%3A%22thesis%22%2C%22title%22%3A%22Development%20Consumers%3A%20An%20Ethnography%20of%20%5C%22The%20Poorest%20of%20the%20Poor%5C%22%20and%20International%20Aid%20in%20Rural%20Tanzania%22%2C%22creators%22%3A%5B%7B%22creatorType%22%3A%22author%22%2C%22firstName%22%3A%22Martin%22%2C%22lastName%22%3A%22Benjamin%22%7D%5D%2C%22abstractNote%22%3A%22This%20is%20a%20multi-site%20ethnographic%20study%20of%20the%20interactions%20between%20programs%20that%20intend%20to%20bring%20%5Cu201cdevelopment%5Cu201d%20to%20rural%20Africa%2C%20and%20the%20residents%20of%20Malangali%20division%2C%20Tanzania.%20It%20explores%20development%20through%20an%20internal%20examination%20of%20a%20European%20non-governmental%20organization%2C%20as%20well%20as%20a%20village-based%20ethnography%20of%20people%20the%20aid%20agency%20has%20defined%20as%20%5Cu201cthe%20poorest%20of%20the%20poor.%5Cu201d%20Research%20was%20also%20conducted%20in%20Dublin%2C%20Ireland%2C%20about%20the%20knowledge%20and%20attitudes%20about%20charity%20and%20rural%20Africans%20of%20donors%20to%20and%20designers%20of%20aid%20programs.%20Chapters%20specifically%20examine%20agriculture%2C%20forestry%2C%20and%20water%20programs%2C%20as%20well%20as%20programs%20intended%20for%20women%2C%20including%20population%20control%20through%20family%20planning.%20The%20research%20shows%20agriculture%20programs%20to%20depict%20rural%20Africans%20as%20barely%20capable%20of%20achieving%20subsistence%2C%20while%20Malangali%20residents%20make%20farming%20and%20labor%20decisions%20based%20more%20upon%20considerations%20of%20profit%20than%20of%20yield.%20Forestry%20programs%20were%20designed%20to%20combat%20deforestation%20that%20planners%20asserted%20but%20never%20demonstrated%20with%20reference%20to%20a%20local%20ecology%20featuring%20areas%20of%20thriving%20miombo%20woodlands%3B%20even%20so%2C%20many%20male%20residents%20engaged%20in%20tree%20planting%20when%20they%20foresaw%20high%20enough%20potential%20financial%20benefit.%20The%20water%20program%2C%20which%20delivered%20water%20to%20thousands%20of%20area%20residents%2C%20was%20seen%20by%20them%20as%20a%20success%2C%20but%20was%20viewed%20as%20a%20failure%20by%20aid%20planners%20on%20the%20basis%20that%20it%20lacked%20%5Cu201csustainability%2C%5Cu201d%20a%20concept%20that%20emerged%20in%20development%20thinking%20during%20the%20course%20of%20the%20project.%20Projects%20for%20women%20were%20aimed%20to%20address%20what%20planners%20perceived%20as%20conditions%20of%20gender%20oppression%2C%20but%20Malangali%20women%20never%20came%20to%20agree%20with%20the%20details%20of%20that%20analysis.%20Area%20residents%20accepted%20the%20presence%20of%20development%20programs%20in%20part%20because%20of%20perceptions%20and%20demonstrations%20of%20power%2C%20but%20then%20evaluated%20them%20on%20the%20basis%20of%20what%20they%20thought%20appropriate%20given%20their%20goals%20and%20experiences.%20The%20dissertation%20concludes%20that%20Malangali%20residents%20are%20sophisticated%20consumers%20of%20development%20who%20make%20choices%20based%20on%20their%20opportunities%20and%20constraints%20as%20they%20understand%20them.%20The%20clientele%20of%20development%20projects%2C%20however%2C%20are%20not%20%5Cu201cthe%20poorest%20of%20the%20poor%2C%5Cu201d%20but%20rather%20the%20theorists%2C%20donors%2C%20and%20designers%20of%20international%20aid%20programs%3B%20international%20aid%20is%20therefore%20designed%20to%20appeal%20to%20the%20intellectual%20and%20emotional%20concerns%20of%20those%20groups.%20Benjamin%2C%20Martin%22%2C%22thesisType%22%3A%22%22%2C%22university%22%3A%22Yale%20University%22%2C%22date%22%3A%222000%22%2C%22language%22%3A%22en%22%2C%22url%22%3A%22https%3A%5C%2F%5C%2Finfoscience.epfl.ch%5C%2Frecord%5C%2F215064%5C%2F%22%2C%22collections%22%3A%5B%22L68MPL5N%22%5D%2C%22dateModified%22%3A%222018-12-29T07%3A51%3A55Z%22%7D%7D%2C%7B%22key%22%3A%228NXNN8TL%22%2C%22library%22%3A%7B%22id%22%3A5248838%7D%2C%22meta%22%3A%7B%22creatorSummary%22%3A%22Benjamin%22%2C%22parsedDate%22%3A%222000%22%2C%22numChildren%22%3A2%7D%2C%22bib%22%3A%22%3Cdiv%20class%3D%5C%22csl-bib-body%5C%22%20style%3D%5C%22line-height%3A%202%3B%20padding-left%3A%201em%3B%20text-indent%3A-1em%3B%5C%22%3E%5Cn%20%20%3Cdiv%20class%3D%5C%22csl-entry%5C%22%3EBenjamin%2C%20M.%20%282000%29.%20%3Ci%3EDevelopment%20Consumers%3A%20Conclusions%20%28Chapters%208%20and%209%29%3C%5C%2Fi%3E%20%5BYale%20University%5D.%20%3Ca%20href%3D%27https%3A%5C%2F%5C%2Finfoscience.epfl.ch%5C%2Frecord%5C%2F215064%5C%2F%27%3Ehttps%3A%5C%2F%5C%2Finfoscience.epfl.ch%5C%2Frecord%5C%2F215064%5C%2F%3C%5C%2Fa%3E%3C%5C%2Fdiv%3E%5Cn%3C%5C%2Fdiv%3E%22%2C%22data%22%3A%7B%22itemType%22%3A%22thesis%22%2C%22title%22%3A%22Development%20Consumers%3A%20Conclusions%20%28Chapters%208%20and%209%29%22%2C%22creators%22%3A%5B%7B%22creatorType%22%3A%22author%22%2C%22firstName%22%3A%22Martin%22%2C%22lastName%22%3A%22Benjamin%22%7D%5D%2C%22abstractNote%22%3A%22These%20two%20chapters%20did%20not%20upload%20to%20Zotero%20with%20the%20first%207%20chapters%20of%20the%20dissertation.%22%2C%22thesisType%22%3A%22%22%2C%22university%22%3A%22Yale%20University%22%2C%22date%22%3A%222000%22%2C%22language%22%3A%22en%22%2C%22url%22%3A%22https%3A%5C%2F%5C%2Finfoscience.epfl.ch%5C%2Frecord%5C%2F215064%5C%2F%22%2C%22collections%22%3A%5B%22L68MPL5N%22%5D%2C%22dateModified%22%3A%222019-11-08T15%3A36%3A32Z%22%7D%7D%2C%7B%22key%22%3A%227ENLHBDQ%22%2C%22library%22%3A%7B%22id%22%3A5248838%7D%2C%22meta%22%3A%7B%22creatorSummary%22%3A%22Benjamin%20and%20Allen%22%2C%22parsedDate%22%3A%222016%22%2C%22numChildren%22%3A1%7D%2C%22bib%22%3A%22%3Cdiv%20class%3D%5C%22csl-bib-body%5C%22%20style%3D%5C%22line-height%3A%202%3B%20padding-left%3A%201em%3B%20text-indent%3A-1em%3B%5C%22%3E%5Cn%20%20%3Cdiv%20class%3D%5C%22csl-entry%5C%22%3EBenjamin%2C%20M.%2C%20%26amp%3B%20Allen%2C%20J.%20%282016%29.%20%3Ci%3EKamusi%20Pre%3AD%20-%20Source-Side%20Disambiguation%20and%20a%20Sense%20Aligned%20Multilingual%20Lexicon%3C%5C%2Fi%3E.%20Translating%20and%20the%20Computer%2037%2C%20London%2C%20England.%20%3Ca%20href%3D%27https%3A%5C%2F%5C%2Finfoscience.epfl.ch%5C%2Frecord%5C%2F215063%27%3Ehttps%3A%5C%2F%5C%2Finfoscience.epfl.ch%5C%2Frecord%5C%2F215063%3C%5C%2Fa%3E%3C%5C%2Fdiv%3E%5Cn%3C%5C%2Fdiv%3E%22%2C%22data%22%3A%7B%22itemType%22%3A%22conferencePaper%22%2C%22title%22%3A%22Kamusi%20Pre%3AD%20-%20Source-Side%20Disambiguation%20and%20a%20Sense%20Aligned%20Multilingual%20Lexicon%22%2C%22creators%22%3A%5B%7B%22creatorType%22%3A%22author%22%2C%22firstName%22%3A%22Martin%22%2C%22lastName%22%3A%22Benjamin%22%7D%2C%7B%22creatorType%22%3A%22author%22%2C%22firstName%22%3A%22Jeff%22%2C%22lastName%22%3A%22Allen%22%7D%5D%2C%22abstractNote%22%3A%22This%20paper%20discusses%20Kamusi%20Pre%3AD%2C%20a%20system%20to%20improve%20translation%20by%20disambiguating%20word%20senses%20in%20a%20source%20document%20with%20reference%20to%20a%20large%20concept-based%20lexicon%20that%20is%20aligned%20by%20sense%20across%20numerous%20languages.%20Currently%20under%20active%20development%2C%20the%20program%20prompts%20users%20to%20select%20the%20intended%20meaning%20when%20polysemous%20terms%20occur%2C%20and%20gives%20the%20user%20the%20option%20to%20select%20multiword%20expressions%20instead%20of%20individual%20words%20when%20the%20MWE%20occurs%20as%20a%20lexicalized%20dictionary%20entry.%20The%20disambiguated%20text%20is%20then%20automatically%20matched%20to%20sense-specific%20translation%20equivalents%20that%20have%20been%20aligned%20across%20languages.%20Pre%3AD%20is%20intended%20to%20integrate%20with%20existing%20translation%20tools%2C%20but%20greatly%20improve%20accuracy%20by%20involving%20human%20intelligence%20in%20vocabulary%20selection%2C%20both%20through%20manual%20document%20review%20of%20ambiguous%20terms%20and%20by%20reference%20to%20the%20underlying%20curated%20multilingual%20Kamusi%20dictionary%20data.%20Pre%3AD%20will%20aid%20accurate%20vocabulary%20translation%20among%20a%20wide%20range%20of%20language%20pairs%2C%20most%20currently%20unserved%2C%20and%20offer%20significant%20advantages%20in%20time%2C%20effort%2C%20and%20quality%20for%20multilingual%20translation%20projects%20by%20disambiguating%20a%20document%20one%20time%20for%20concepts%20that%20can%20be%20rendered%20appropriately%20across%20numerous%20languages.%20Benjamin%2C%20Martin%3B%20Allen%2C%20Jeff%22%2C%22date%22%3A%222016%22%2C%22proceedingsTitle%22%3A%22%22%2C%22conferenceName%22%3A%22Translating%20and%20the%20Computer%2037%22%2C%22language%22%3A%22en%22%2C%22DOI%22%3A%22%22%2C%22ISBN%22%3A%22%22%2C%22url%22%3A%22https%3A%5C%2F%5C%2Finfoscience.epfl.ch%5C%2Frecord%5C%2F215063%22%2C%22collections%22%3A%5B%22L68MPL5N%22%5D%2C%22dateModified%22%3A%222019-01-02T09%3A47%3A28Z%22%7D%7D%2C%7B%22key%22%3A%22XWXAUE4C%22%2C%22library%22%3A%7B%22id%22%3A5248838%7D%2C%22meta%22%3A%7B%22creatorSummary%22%3A%22Benjamin%20and%20Biersteker%22%2C%22parsedDate%22%3A%222001%22%2C%22numChildren%22%3A1%7D%2C%22bib%22%3A%22%3Cdiv%20class%3D%5C%22csl-bib-body%5C%22%20style%3D%5C%22line-height%3A%202%3B%20padding-left%3A%201em%3B%20text-indent%3A-1em%3B%5C%22%3E%5Cn%20%20%3Cdiv%20class%3D%5C%22csl-entry%5C%22%3EBenjamin%2C%20M.%2C%20%26amp%3B%20Biersteker%2C%20A.%20%282001%29.%20The%20Kamusi%20Project%20Edit%20Engine%3A%20A%20New%20Tool%20for%20Collaborative%20Lexicography.%20%3Ci%3EJournal%20of%20African%20Language%20Learning%20and%20Teaching%3C%5C%2Fi%3E%2C%20%3Ci%3E1%3C%5C%2Fi%3E%281%29%2C%2075%26%23x2013%3B88.%20%3Ca%20href%3D%27https%3A%5C%2F%5C%2Finfoscience.epfl.ch%5C%2Frecord%5C%2F215061%27%3Ehttps%3A%5C%2F%5C%2Finfoscience.epfl.ch%5C%2Frecord%5C%2F215061%3C%5C%2Fa%3E%3C%5C%2Fdiv%3E%5Cn%3C%5C%2Fdiv%3E%22%2C%22data%22%3A%7B%22itemType%22%3A%22journalArticle%22%2C%22title%22%3A%22The%20Kamusi%20Project%20Edit%20Engine%3A%20A%20New%20Tool%20for%20Collaborative%20Lexicography%22%2C%22creators%22%3A%5B%7B%22creatorType%22%3A%22author%22%2C%22firstName%22%3A%22Martin%22%2C%22lastName%22%3A%22Benjamin%22%7D%2C%7B%22creatorType%22%3A%22author%22%2C%22firstName%22%3A%22Ann%22%2C%22lastName%22%3A%22Biersteker%22%7D%5D%2C%22abstractNote%22%3A%22Benjamin%2C%20Martin%3B%20Biersteker%2C%20Ann%22%2C%22date%22%3A%222001%22%2C%22language%22%3A%22en%22%2C%22DOI%22%3A%22%22%2C%22ISSN%22%3A%22%22%2C%22url%22%3A%22https%3A%5C%2F%5C%2Finfoscience.epfl.ch%5C%2Frecord%5C%2F215061%22%2C%22collections%22%3A%5B%22L68MPL5N%22%5D%2C%22dateModified%22%3A%222019-01-02T09%3A47%3A28Z%22%7D%7D%2C%7B%22key%22%3A%22S89RD8RP%22%2C%22library%22%3A%7B%22id%22%3A5248838%7D%2C%22meta%22%3A%7B%22creatorSummary%22%3A%22Benjamin%20and%20Houssouba%22%2C%22parsedDate%22%3A%222015%22%2C%22numChildren%22%3A1%7D%2C%22bib%22%3A%22%3Cdiv%20class%3D%5C%22csl-bib-body%5C%22%20style%3D%5C%22line-height%3A%202%3B%20padding-left%3A%201em%3B%20text-indent%3A-1em%3B%5C%22%3E%5Cn%20%20%3Cdiv%20class%3D%5C%22csl-entry%5C%22%3EBenjamin%2C%20M.%2C%20%26amp%3B%20Houssouba%2C%20M.%20%282015%29.%20%3Ci%3ELooking%20forward%20by%20looking%20back%3A%20Applying%20lessons%20from%2020%20years%20of%20African%20language%20technology%3C%5C%2Fi%3E.%207th%20Language%20%26amp%3B%20Technology%20Conference%3A%20Human%20Language%20Technologies%20as%20a%20Challenge%20for%20Computer%20Science%20and%20Linguistics%2C%20Pozna%26%23x144%3B%2C%20Poland.%20%3Ca%20href%3D%27https%3A%5C%2F%5C%2Finfoscience.epfl.ch%5C%2Frecord%5C%2F222615%27%3Ehttps%3A%5C%2F%5C%2Finfoscience.epfl.ch%5C%2Frecord%5C%2F222615%3C%5C%2Fa%3E%3C%5C%2Fdiv%3E%5Cn%3C%5C%2Fdiv%3E%22%2C%22data%22%3A%7B%22itemType%22%3A%22conferencePaper%22%2C%22title%22%3A%22Looking%20forward%20by%20looking%20back%3A%20Applying%20lessons%20from%2020%20years%20of%20African%20language%20technology%22%2C%22creators%22%3A%5B%7B%22creatorType%22%3A%22author%22%2C%22firstName%22%3A%22Martin%22%2C%22lastName%22%3A%22Benjamin%22%7D%2C%7B%22creatorType%22%3A%22author%22%2C%22firstName%22%3A%22Mohomodou%22%2C%22lastName%22%3A%22Houssouba%22%7D%5D%2C%22abstractNote%22%3A%22This%20paper%20takes%20a%20frank%20look%20at%20what%20has%20and%20has%20not%20been%20achieved%20in%20African%20language%20technology%20during%20the%20past%20two%20decades.%20Several%20questions%20are%20addressed%3A%20What%20was%20the%20status%20of%20technology%20for%20African%20languages%2020%20years%20ago%3F%20What%20were%20the%20major%20initiatives%20during%20that%20time%3F%20What%20were%20their%20successes%20and%20failures%3F%20What%20can%20we%20learn%20from%20these%20experiences%3F%20How%20does%20this%20inform%20the%20work%20that%20we%20are%20planning%20going%20forward%3F%20Examining%20in%20particular%20the%20history%20of%20Swahili%2C%20it%20is%20argued%20that%20technology%20projects%20have%20often%20achieved%20their%20expressed%20aims%2C%20but%20have%20collectively%20not%20significantly%20advanced%20the%20normalization%20of%20African%20languages%20as%20operable%20within%20the%20technical%20sphere%2C%20even%20while%20Africa%20has%20become%20blanketed%20with%20mobile%20technology.%20It%20is%20argued%20that%20future%20projects%20will%20succeed%20only%20by%20asserting%20the%20goal%20that%20technology%20of%202035%20must%20be%20fully%20operational%20in%20users%27%20primary%20languages%2C%20and%20gearing%20policy%2C%20funding%2C%20and%20individual%20project%20efforts%20toward%20gathering%20and%20deploying%20linguistic%20data%20for%20a%20large%20number%20of%20African%20languages%20to%20meet%20cutting-edge%20technologies%20as%20they%20emerge%20Benjamin%2C%20Martin%3B%20Houssouba%2C%20Mohomodou%22%2C%22date%22%3A%222015%22%2C%22proceedingsTitle%22%3A%22%22%2C%22conferenceName%22%3A%227th%20Language%20%26%20Technology%20Conference%3A%20Human%20Language%20Technologies%20as%20a%20Challenge%20for%20Computer%20Science%20and%20Linguistics%22%2C%22language%22%3A%22en%22%2C%22DOI%22%3A%22%22%2C%22ISBN%22%3A%22%22%2C%22url%22%3A%22https%3A%5C%2F%5C%2Finfoscience.epfl.ch%5C%2Frecord%5C%2F222615%22%2C%22collections%22%3A%5B%22L68MPL5N%22%5D%2C%22dateModified%22%3A%222019-01-02T09%3A48%3A45Z%22%7D%7D%2C%7B%22key%22%3A%22HUR5GTSX%22%2C%22library%22%3A%7B%22id%22%3A5248838%7D%2C%22meta%22%3A%7B%22creatorSummary%22%3A%22Benjamin%20and%20Radetzky%22%2C%22parsedDate%22%3A%222014%22%2C%22numChildren%22%3A1%7D%2C%22bib%22%3A%22%3Cdiv%20class%3D%5C%22csl-bib-body%5C%22%20style%3D%5C%22line-height%3A%202%3B%20padding-left%3A%201em%3B%20text-indent%3A-1em%3B%5C%22%3E%5Cn%20%20%3Cdiv%20class%3D%5C%22csl-entry%5C%22%3EBenjamin%2C%20M.%2C%20%26amp%3B%20Radetzky%2C%20P.%20%282014%29.%20%3Ci%3EMultilingual%20Lexicography%20with%20a%20Focus%20on%20Less-Resourced%20Languages%3A%20Data%20Mining%2C%20Expert%20Input%2C%20Crowdsourcing%2C%20and%20Gamification%3C%5C%2Fi%3E.%20Language%20Resources%20and%20Evaluation%20Conference%2C%20Reykjavik%2C%20Iceland.%20%3Ca%20href%3D%27https%3A%5C%2F%5C%2Finfoscience.epfl.ch%5C%2Frecord%5C%2F200375%27%3Ehttps%3A%5C%2F%5C%2Finfoscience.epfl.ch%5C%2Frecord%5C%2F200375%3C%5C%2Fa%3E%3C%5C%2Fdiv%3E%5Cn%3C%5C%2Fdiv%3E%22%2C%22data%22%3A%7B%22itemType%22%3A%22conferencePaper%22%2C%22title%22%3A%22Multilingual%20Lexicography%20with%20a%20Focus%20on%20Less-Resourced%20Languages%3A%20Data%20Mining%2C%20Expert%20Input%2C%20Crowdsourcing%2C%20and%20Gamification%22%2C%22creators%22%3A%5B%7B%22creatorType%22%3A%22author%22%2C%22firstName%22%3A%22Martin%22%2C%22lastName%22%3A%22Benjamin%22%7D%2C%7B%22creatorType%22%3A%22author%22%2C%22firstName%22%3A%22Paula%22%2C%22lastName%22%3A%22Radetzky%22%7D%5D%2C%22abstractNote%22%3A%22This%20paper%20looks%20at%20the%20challenges%20that%20the%20Kamusi%20Project%20faces%20for%20acquiring%20open%20lexical%20data%20for%20less-resourced%20languages%20%28LRLs%29%2C%20of%20a%20range%2C%20depth%2C%20and%20quality%20that%20can%20be%20useful%20within%20Human%20Language%20Technology%20%28HLT%29.%20These%20challenges%20include%20accessing%20and%20reforming%20existing%20lexicons%20into%20interoperable%20data%2C%20recruiting%20language%20specialists%20and%20citizen%20linguists%2C%20and%20obtaining%20large%20volumes%20of%20quality%20input%20from%20the%20crowd.%20We%20introduce%20our%20crowdsourcing%20model%2C%20specifically%20%281%29%20motivating%20participation%20using%20a%20%5Cu201cplay%20to%20pay%5Cu201d%20system%2C%20games%2C%20social%20rewards%2C%20and%20material%20prizes%3B%20%282%29%20steering%20the%20crowd%20to%20contribute%20structured%20and%20reliable%20data%20via%20targeted%20questions%3B%20and%20%283%29%20evaluating%20participants%5Cu2019%20input%20through%20crowd%20validation%20and%20statistical%20analysis%20to%20ensure%20that%20only%20trust-worthy%20material%20is%20incorporated%20into%20Kamusi%5Cu2019s%20master%20database.%20We%20discuss%20the%20mobile%20application%20Kamusi%20has%20developed%20for%20crowd%20participation%20that%20elicits%20high-quality%20structured%20data%20directly%20from%20each%20language%5Cu2019s%20speakers%20through%20narrow%20questions%20that%20can%20be%20answered%20with%20a%20minimum%20of%20time%20and%20effort.%20Through%20the%20integration%20of%20existing%20lexicons%2C%20expert%20input%2C%20and%20innovative%20methods%20of%20acquiring%20knowledge%20from%20the%20crowd%2C%20an%20accurate%20and%20reliable%20multilingual%20dictionary%20with%20a%20focus%20on%20LRLs%20will%20grow%20and%20become%20available%20as%20a%20free%20public%20resource.%20Benjamin%2C%20Martin%3B%20Radetzky%2C%20Paula%22%2C%22date%22%3A%222014%22%2C%22proceedingsTitle%22%3A%22%22%2C%22conferenceName%22%3A%22Language%20Resources%20and%20Evaluation%20Conference%22%2C%22language%22%3A%22en%22%2C%22DOI%22%3A%22%22%2C%22ISBN%22%3A%22%22%2C%22url%22%3A%22https%3A%5C%2F%5C%2Finfoscience.epfl.ch%5C%2Frecord%5C%2F200375%22%2C%22collections%22%3A%5B%22L68MPL5N%22%5D%2C%22dateModified%22%3A%222019-01-02T09%3A51%3A28Z%22%7D%7D%2C%7B%22key%22%3A%22EAP5YUTL%22%2C%22library%22%3A%7B%22id%22%3A5248838%7D%2C%22meta%22%3A%7B%22creatorSummary%22%3A%22Benjamin%20and%20Radetzky%22%2C%22parsedDate%22%3A%222014%22%2C%22numChildren%22%3A1%7D%2C%22bib%22%3A%22%3Cdiv%20class%3D%5C%22csl-bib-body%5C%22%20style%3D%5C%22line-height%3A%202%3B%20padding-left%3A%201em%3B%20text-indent%3A-1em%3B%5C%22%3E%5Cn%20%20%3Cdiv%20class%3D%5C%22csl-entry%5C%22%3EBenjamin%2C%20M.%2C%20%26amp%3B%20Radetzky%2C%20P.%20%282014%29.%20Small%20Languages%2C%20Big%20Data%3A%20Multilingual%20Computational%20Tools%20and%20Techniques%20for%20the%20Lexicography%20of%20Endangered%20Languages.%20%3Ci%3EProceedings%20of%20the%202014%20Workshop%20on%20the%20Use%20of%20Computational%20Methods%20in%20the%20Study%20of%20Endangered%20Languages%3C%5C%2Fi%3E%2C%2015%26%23x2013%3B23.%20%3Ca%20href%3D%27https%3A%5C%2F%5C%2Finfoscience.epfl.ch%5C%2Frecord%5C%2F200377%27%3Ehttps%3A%5C%2F%5C%2Finfoscience.epfl.ch%5C%2Frecord%5C%2F200377%3C%5C%2Fa%3E%3C%5C%2Fdiv%3E%5Cn%3C%5C%2Fdiv%3E%22%2C%22data%22%3A%7B%22itemType%22%3A%22conferencePaper%22%2C%22title%22%3A%22Small%20Languages%2C%20Big%20Data%3A%20Multilingual%20Computational%20Tools%20and%20Techniques%20for%20the%20Lexicography%20of%20Endangered%20Languages%22%2C%22creators%22%3A%5B%7B%22creatorType%22%3A%22author%22%2C%22firstName%22%3A%22Martin%22%2C%22lastName%22%3A%22Benjamin%22%7D%2C%7B%22creatorType%22%3A%22author%22%2C%22firstName%22%3A%22Paula%22%2C%22lastName%22%3A%22Radetzky%22%7D%5D%2C%22abstractNote%22%3A%22The%20Kamusi%20Project%2C%20a%20multilingual%20online%20dictionary%20website%2C%20has%20as%20one%20of%20its%20goals%20to%20document%20the%20lexicons%20of%20en-dangered%20and%20less-resourced%20languages%20%28LRLs%29.%20Kamusi.org%20provides%20a%20unified%20platform%20and%20repository%20for%20this%20kind%20of%20data%20that%20is%20both%20simple%20to%20use%20and%20free%20to%20researchers%20and%20the%20public.%20Since%20Kamusi%20has%20a%20separate%20entry%20for%20each%20homophone%20or%20polyseme%2C%20it%20can%20be%20used%20to%20produce%20sophisticated%20multilingual%20dictionaries.%20We%20have%20recently%20been%20confronting%20issues%20inherent%20in%20contact%20language-based%20lexi-cography%2C%20especially%20the%20elicitation%20of%20culturally-specific%20semantic%20terms%2C%20which%20cannot%20be%20obtained%20through%20fieldwork%20purely%20reliant%20on%20a%20contact%20language.%20To%20address%20this%2C%20we%20have%20designed%20a%20system%20of%20%5Cu201cballoons.%5Cu201d%20Based%20on%20a%20variety%20of%20fac-tors%2C%20balloons%20raise%20the%20likelihood%20of%20re-vealing%20terms%20and%20fields%20that%20have%20partic-ular%20relevance%20within%20a%20culture%2C%20rather%20than%20perpetuating%20linguistic%20bias%20toward%20the%20concerns%20and%20artifacts%20of%20more%20power-ful%20groups.%20Kamusi%20has%20also%20developed%20a%20smartphone%20application%20which%20can%20be%20used%20for%20crowdsourcing%20contributions%20and%20validation.%20It%20will%20also%20be%20invaluable%20in%20gathering%20oral%20data%20from%20speakers%20of%20en-dangered%20languages%20for%20the%20production%20of%20monolingual%20talking%20dictionaries.%20The%20first%20of%20these%20projects%20is%20planned%20for%20the%20Arrernte%20language%20in%20central%20Australia.%20Benjamin%2C%20Martin%3B%20Radetzky%2C%20Paula%22%2C%22date%22%3A%222014%22%2C%22proceedingsTitle%22%3A%22Proceedings%20of%20the%202014%20Workshop%20on%20the%20Use%20of%20Computational%20Methods%20in%20the%20Study%20of%20Endangered%20Languages%22%2C%22conferenceName%22%3A%2252nd%20Annual%20Meeting%20of%20the%20Association%20for%20Computational%20Linguistics%22%2C%22language%22%3A%22en%22%2C%22DOI%22%3A%22%22%2C%22ISBN%22%3A%22%22%2C%22url%22%3A%22https%3A%5C%2F%5C%2Finfoscience.epfl.ch%5C%2Frecord%5C%2F200377%22%2C%22collections%22%3A%5B%22L68MPL5N%22%5D%2C%22dateModified%22%3A%222019-01-02T09%3A56%3A35Z%22%7D%7D%2C%7B%22key%22%3A%22CAJAM6YB%22%2C%22library%22%3A%7B%22id%22%3A5248838%7D%2C%22meta%22%3A%7B%22creatorSummary%22%3A%22Benjamin%20et%20al.%22%2C%22parsedDate%22%3A%222017-03-05%22%2C%22numChildren%22%3A2%7D%2C%22bib%22%3A%22%3Cdiv%20class%3D%5C%22csl-bib-body%5C%22%20style%3D%5C%22line-height%3A%202%3B%20padding-left%3A%201em%3B%20text-indent%3A-1em%3B%5C%22%3E%5Cn%20%20%3Cdiv%20class%3D%5C%22csl-entry%5C%22%3EBenjamin%2C%20M.%2C%20Mansour%20Lakouraj%2C%20S.%2C%20%26amp%3B%20Aberer%2C%20K.%20%282017%2C%20March%205%29.%20%3Ci%3EDUCKS%20in%20a%20Row%3A%20Aligning%20open%20linguistic%20data%20through%20crowdsourcing%20to%20build%20a%20broad%20multilingual%20lexicon%3C%5C%2Fi%3E.%205th%20International%20Conference%20on%20Language%20Documentation%20and%20Conservation%20%28ICLDC%29%2C%20Honolulu%2C%20Hawaii.%20%3Ca%20href%3D%27http%3A%5C%2F%5C%2Fscholarspace.manoa.hawaii.edu%5C%2Fhandle%5C%2F10125%5C%2F41982%27%3Ehttp%3A%5C%2F%5C%2Fscholarspace.manoa.hawaii.edu%5C%2Fhandle%5C%2F10125%5C%2F41982%3C%5C%2Fa%3E%3C%5C%2Fdiv%3E%5Cn%3C%5C%2Fdiv%3E%22%2C%22data%22%3A%7B%22itemType%22%3A%22conferencePaper%22%2C%22title%22%3A%22DUCKS%20in%20a%20Row%3A%20Aligning%20open%20linguistic%20data%20through%20crowdsourcing%20to%20build%20a%20broad%20multilingual%20lexicon%22%2C%22creators%22%3A%5B%7B%22creatorType%22%3A%22author%22%2C%22firstName%22%3A%22Martin%22%2C%22lastName%22%3A%22Benjamin%22%7D%2C%7B%22creatorType%22%3A%22author%22%2C%22firstName%22%3A%22Sina%22%2C%22lastName%22%3A%22Mansour%20Lakouraj%22%7D%2C%7B%22creatorType%22%3A%22author%22%2C%22firstName%22%3A%22Karl%22%2C%22lastName%22%3A%22Aberer%22%7D%5D%2C%22abstractNote%22%3A%22This%20paper%20introduces%20DUCKS%2C%20Data%20Unified%20Conceptual%20Knowledge%20Sets%2C%20as%20a%20tool%20for%20aligning%20lexical%20data%20across%20any%20number%20of%20languages.%20A%20starting%20point%20in%20producing%20a%20multilingual%20dictionary%20is%20to%20merge%20bilingual%20datasets%20through%20the%20overlapping%20words%20in%20a%20common%20pivot%20language.%20An%20essential%20problem%20in%20maintaining%20accuracy%20across%20languages%20is%20determining%20the%20matching%20senses%20of%20a%20polysemous%20pivot%20term%2C%20e.g.%20a%20term%20in%20Language-A%20meaning%20%5Cu201cspicy%5Cu201d%20might%20well%20be%20paired%20to%20a%20term%20in%20Language-C%20meaning%20%5Cu201csweltering%5Cu201d%20because%20they%20are%20both%20connected%20to%20English%20%5Cu201chot%5Cu201d.%20DUCKS%20addresses%20this%20problem%20through%20a%20game-like%20interface%20that%20invites%20experts%20and%20interested%20members%20of%20the%20public%20to%20participate%20in%20the%20sense%20disambiguation%20of%20linguistic%20datasets.%20DUCKS%20starts%20with%20the%20100%2C000%20concepts%20defined%20in%20the%20Princeton%20WordNet%2C%20for%20200%2C000%20English%20lemmas%2C%20and%20English%20will%20be%20expanded%20through%20a%20version%20of%20the%20game%20that%20matches%20senses%20from%20Wiktionary.%20In%20the%20basic%20case%2C%20we%20start%20with%20a%20dataset%20between%20Language-A%20and%20English.%20When%20a%20user%20selects%20a%20term%20in%20Language-A%2C%20we%20show%20all%20the%20contextual%20information%20about%20that%20item%20in%20a%20graphic%20block%20on%20the%20left%20of%20their%20screen%2C%20and%20all%20the%20senses%20of%20the%20designated%20English%20term%20on%20the%20right.%20The%20user%20slides%20the%20block%20to%20the%20definition%20that%20best%20matches%20the%20meaning%20in%20Language-A.%20If%20two%20or%20more%20English%20senses%20apply%2C%20duplicate%20bricks%20are%20available.%20The%20user%20may%20also%20select%20%5Cu201cno%20definition%20applies%5Cu201d%20when%20relevant.%20If%20English%20is%20absent%20from%20the%20dataset%2C%20the%20user%20must%20first%20type%20an%20equivalent%20term%20in%20English%20or%20another%20language%20that%20has%20already%20been%20aligned.%20We%20then%20fetch%20the%20possible%20senses%2C%20and%20play%20proceeds%20as%20above.%20A%20match%20is%20considered%20valid%20when%20a%20threshold%20number%20of%20players%20has%20made%20the%20same%20selection.%20DUCKS%20does%20not%20address%20semantic%20drift%2C%20which%20is%20resolved%20in%20other%20games%20the%20project%20has%20developed.%20In%20addition%20to%20integrating%20Language-A%20with%20all%20other%20languages%20in%20the%20system%20that%20share%20similar%20concepts%20for%20accurate%20multilingual%20exchange%2C%20concepts%20without%20English%20equivalents%20can%20be%20discovered%20that%20may%20be%20unique%20to%20that%20language.%20Data%20has%20been%20aligned%20among%20several%20dozen%20languages%20to%20date%2C%20beginning%20with%20languages%20with%20open%20data%20previously%20linked%20to%20WordNet.%20A%20large%20challenge%20now%20is%20that%20many%20existing%20datasets%20for%20less-resourced%20languages%20are%20closed%20data%3B%20it%20is%20hoped%20that%20DUCKS%20will%20inspire%20their%20proprietors%20toward%20joining%20the%20multilingual%20lexicon.%22%2C%22date%22%3A%222017-03-05%22%2C%22proceedingsTitle%22%3A%22%22%2C%22conferenceName%22%3A%225th%20International%20Conference%20on%20Language%20Documentation%20and%20Conservation%20%28ICLDC%29%22%2C%22language%22%3A%22en%22%2C%22DOI%22%3A%22%22%2C%22ISBN%22%3A%22%22%2C%22url%22%3A%22http%3A%5C%2F%5C%2Fscholarspace.manoa.hawaii.edu%5C%2Fhandle%5C%2F10125%5C%2F41982%22%2C%22collections%22%3A%5B%22L68MPL5N%22%5D%2C%22dateModified%22%3A%222019-04-19T07%3A38%3A45Z%22%7D%7D%2C%7B%22key%22%3A%22EUMUMYUV%22%2C%22library%22%3A%7B%22id%22%3A5248838%7D%2C%22meta%22%3A%7B%22creatorSummary%22%3A%22Bond%22%2C%22parsedDate%22%3A%222018-06-11%22%2C%22numChildren%22%3A1%7D%2C%22bib%22%3A%22%3Cdiv%20class%3D%5C%22csl-bib-body%5C%22%20style%3D%5C%22line-height%3A%202%3B%20padding-left%3A%201em%3B%20text-indent%3A-1em%3B%5C%22%3E%5Cn%20%20%3Cdiv%20class%3D%5C%22csl-entry%5C%22%3EBond%2C%20E.%20%282018%2C%20June%2011%29.%20%3Ci%3EEngland%26%23x2019%3Bs%20Top%20Judge%20Predicts%20%26%23x2018%3Bthe%20End%20of%20Interpreters.%26%23x2019%3B%3C%5C%2Fi%3E%20Slator.%20%3Ca%20href%3D%27https%3A%5C%2F%5C%2Fslator.com%5C%2Findustry-news%5C%2Fenglands-top-judge-predicts-the-end-of-interpreters%5C%2F%27%3Ehttps%3A%5C%2F%5C%2Fslator.com%5C%2Findustry-news%5C%2Fenglands-top-judge-predicts-the-end-of-interpreters%5C%2F%3C%5C%2Fa%3E%3C%5C%2Fdiv%3E%5Cn%3C%5C%2Fdiv%3E%22%2C%22data%22%3A%7B%22itemType%22%3A%22webpage%22%2C%22title%22%3A%22England%5Cu2019s%20Top%20Judge%20Predicts%20%5Cu2018the%20End%20of%20Interpreters%5Cu2019%22%2C%22creators%22%3A%5B%7B%22creatorType%22%3A%22author%22%2C%22firstName%22%3A%22Esther%22%2C%22lastName%22%3A%22Bond%22%7D%5D%2C%22abstractNote%22%3A%22One%20of%20the%20senior%20representatives%20of%20the%20English%20judicial%20system%20wades%20into%20the%20machine%20translation%20debate%20by%20predicting%20AI%20will%20replace%20interpreters%20in%20the%20courtroom.%22%2C%22date%22%3A%222018-06-11T17%3A01%3A49%2B00%3A00%22%2C%22url%22%3A%22https%3A%5C%2F%5C%2Fslator.com%5C%2Findustry-news%5C%2Fenglands-top-judge-predicts-the-end-of-interpreters%5C%2F%22%2C%22language%22%3A%22en-US%22%2C%22collections%22%3A%5B%22L68MPL5N%22%5D%2C%22dateModified%22%3A%222018-11-15T15%3A49%3A28Z%22%7D%7D%2C%7B%22key%22%3A%22D49386EB%22%2C%22library%22%3A%7B%22id%22%3A5248838%7D%2C%22meta%22%3A%7B%22creatorSummary%22%3A%22Brabham%22%2C%22parsedDate%22%3A%222013%22%2C%22numChildren%22%3A0%7D%2C%22bib%22%3A%22%3Cdiv%20class%3D%5C%22csl-bib-body%5C%22%20style%3D%5C%22line-height%3A%202%3B%20padding-left%3A%201em%3B%20text-indent%3A-1em%3B%5C%22%3E%5Cn%20%20%3Cdiv%20class%3D%5C%22csl-entry%5C%22%3EBrabham%2C%20D.%20%282013%29.%20Crowdsourcing%3A%20A%20Model%20for%20Leveraging%20Online%20Communities.%20In%20A.%20Delwiche%20%26amp%3B%20J.%20J.%20Henderson%20%28Eds.%29%2C%20%3Ci%3EThe%20Participatory%20Cultures%20Handbook%3C%5C%2Fi%3E%20%28pp.%20120%26%23x2013%3B129%29.%20Routledge.%3C%5C%2Fdiv%3E%5Cn%3C%5C%2Fdiv%3E%22%2C%22data%22%3A%7B%22itemType%22%3A%22bookSection%22%2C%22title%22%3A%22Crowdsourcing%3A%20A%20Model%20for%20Leveraging%20Online%20Communities%22%2C%22creators%22%3A%5B%7B%22creatorType%22%3A%22author%22%2C%22firstName%22%3A%22Daren%22%2C%22lastName%22%3A%22Brabham%22%7D%2C%7B%22creatorType%22%3A%22editor%22%2C%22firstName%22%3A%22Aaron%22%2C%22lastName%22%3A%22Delwiche%22%7D%2C%7B%22creatorType%22%3A%22editor%22%2C%22firstName%22%3A%22Jennifer%20Jacobs%22%2C%22lastName%22%3A%22Henderson%22%7D%5D%2C%22abstractNote%22%3A%22%22%2C%22bookTitle%22%3A%22The%20Participatory%20Cultures%20Handbook%22%2C%22date%22%3A%222013%22%2C%22language%22%3A%22%22%2C%22ISBN%22%3A%22%22%2C%22url%22%3A%22%22%2C%22collections%22%3A%5B%22L68MPL5N%22%5D%2C%22dateModified%22%3A%222019-01-16T14%3A01%3A23Z%22%7D%7D%2C%7B%22key%22%3A%22IXILJZTP%22%2C%22library%22%3A%7B%22id%22%3A5248838%7D%2C%22meta%22%3A%7B%22creatorSummary%22%3A%22Buckley%22%2C%22parsedDate%22%3A%222015-02-18%22%2C%22numChildren%22%3A1%7D%2C%22bib%22%3A%22%3Cdiv%20class%3D%5C%22csl-bib-body%5C%22%20style%3D%5C%22line-height%3A%202%3B%20padding-left%3A%201em%3B%20text-indent%3A-1em%3B%5C%22%3E%5Cn%20%20%3Cdiv%20class%3D%5C%22csl-entry%5C%22%3EBuckley%2C%20C.%20%282015%2C%20February%2018%29.%20A%20Lunar%20New%20Year%20With%20a%20Name%20That%26%23x2019%3Bs%20a%20Matter%20of%20Opinion.%20%3Ci%3EThe%20New%20York%20Times%3C%5C%2Fi%3E.%20%3Ca%20href%3D%27https%3A%5C%2F%5C%2Fwww.nytimes.com%5C%2F2015%5C%2F02%5C%2F19%5C%2Fworld%5C%2Fasia%5C%2Fchinese-new-year-sheep-goat.html%27%3Ehttps%3A%5C%2F%5C%2Fwww.nytimes.com%5C%2F2015%5C%2F02%5C%2F19%5C%2Fworld%5C%2Fasia%5C%2Fchinese-new-year-sheep-goat.html%3C%5C%2Fa%3E%3C%5C%2Fdiv%3E%5Cn%3C%5C%2Fdiv%3E%22%2C%22data%22%3A%7B%22itemType%22%3A%22newspaperArticle%22%2C%22title%22%3A%22A%20Lunar%20New%20Year%20With%20a%20Name%20That%5Cu2019s%20a%20Matter%20of%20Opinion%22%2C%22creators%22%3A%5B%7B%22creatorType%22%3A%22author%22%2C%22firstName%22%3A%22Chris%22%2C%22lastName%22%3A%22Buckley%22%7D%5D%2C%22abstractNote%22%3A%22The%20word%20for%20the%20eighth%20animal%20in%20the%20Chinese%20zodiac%5Cu2019s%2012-year%20cycle%20of%20creatures%20in%20Mandarin%20does%20not%20make%20the%20distinction%20found%20in%20English%20between%20goats%20and%20sheep.%22%2C%22date%22%3A%222%5C%2F18%5C%2F2015%22%2C%22section%22%3A%22World%22%2C%22language%22%3A%22en-US%22%2C%22ISSN%22%3A%220362-4331%22%2C%22url%22%3A%22https%3A%5C%2F%5C%2Fwww.nytimes.com%5C%2F2015%5C%2F02%5C%2F19%5C%2Fworld%5C%2Fasia%5C%2Fchinese-new-year-sheep-goat.html%22%2C%22collections%22%3A%5B%22L68MPL5N%22%5D%2C%22dateModified%22%3A%222018-11-22T17%3A11%3A39Z%22%7D%7D%2C%7B%22key%22%3A%224GRNAU2U%22%2C%22library%22%3A%7B%22id%22%3A5248838%7D%2C%22meta%22%3A%7B%22creatorSummary%22%3A%22Carroll%22%2C%22parsedDate%22%3A%221865%22%2C%22numChildren%22%3A1%7D%2C%22bib%22%3A%22%3Cdiv%20class%3D%5C%22csl-bib-body%5C%22%20style%3D%5C%22line-height%3A%202%3B%20padding-left%3A%201em%3B%20text-indent%3A-1em%3B%5C%22%3E%5Cn%20%20%3Cdiv%20class%3D%5C%22csl-entry%5C%22%3ECarroll%2C%20L.%20%281865%29.%20%3Ci%3EAlice%26%23x2019%3Bs%20Adventures%20in%20Wonderland%3C%5C%2Fi%3E.%20%3Ca%20href%3D%27https%3A%5C%2F%5C%2Febooks.adelaide.edu.au%5C%2Fc%5C%2Fcarroll%5C%2Flewis%5C%2Falice%5C%2F%27%3Ehttps%3A%5C%2F%5C%2Febooks.adelaide.edu.au%5C%2Fc%5C%2Fcarroll%5C%2Flewis%5C%2Falice%5C%2F%3C%5C%2Fa%3E%3C%5C%2Fdiv%3E%5Cn%3C%5C%2Fdiv%3E%22%2C%22data%22%3A%7B%22itemType%22%3A%22book%22%2C%22title%22%3A%22Alice%5Cu2019s%20Adventures%20in%20Wonderland%22%2C%22creators%22%3A%5B%7B%22creatorType%22%3A%22author%22%2C%22firstName%22%3A%22Lewis%22%2C%22lastName%22%3A%22Carroll%22%7D%5D%2C%22abstractNote%22%3A%22Alice%5Cu2019s%20Adventures%20in%20Wonderland%2C%20illustrated%20by%20Sir%20John%20Tenniel%22%2C%22date%22%3A%221865%22%2C%22language%22%3A%22en%22%2C%22ISBN%22%3A%22%22%2C%22url%22%3A%22https%3A%5C%2F%5C%2Febooks.adelaide.edu.au%5C%2Fc%5C%2Fcarroll%5C%2Flewis%5C%2Falice%5C%2F%22%2C%22collections%22%3A%5B%22L68MPL5N%22%5D%2C%22dateModified%22%3A%222019-01-15T12%3A30%3A36Z%22%7D%7D%2C%7B%22key%22%3A%22GCXEDV7A%22%2C%22library%22%3A%7B%22id%22%3A5248838%7D%2C%22meta%22%3A%7B%22creatorSummary%22%3A%22Cho%20et%20al.%22%2C%22parsedDate%22%3A%222014-09-03%22%2C%22numChildren%22%3A1%7D%2C%22bib%22%3A%22%3Cdiv%20class%3D%5C%22csl-bib-body%5C%22%20style%3D%5C%22line-height%3A%202%3B%20padding-left%3A%201em%3B%20text-indent%3A-1em%3B%5C%22%3E%5Cn%20%20%3Cdiv%20class%3D%5C%22csl-entry%5C%22%3ECho%2C%20K.%2C%20van%20Merrienboer%2C%20B.%2C%20Bahdanau%2C%20D.%2C%20%26amp%3B%20Bengio%2C%20Y.%20%282014%29.%20On%20the%20Properties%20of%20Neural%20Machine%20Translation%3A%20Encoder-Decoder%20Approaches.%20%3Ci%3EArXiv%3A1409.1259%20%5BCs%2C%20Stat%5D%3C%5C%2Fi%3E.%20%3Ca%20href%3D%27http%3A%5C%2F%5C%2Farxiv.org%5C%2Fabs%5C%2F1409.1259%27%3Ehttp%3A%5C%2F%5C%2Farxiv.org%5C%2Fabs%5C%2F1409.1259%3C%5C%2Fa%3E%3C%5C%2Fdiv%3E%5Cn%3C%5C%2Fdiv%3E%22%2C%22data%22%3A%7B%22itemType%22%3A%22journalArticle%22%2C%22title%22%3A%22On%20the%20Properties%20of%20Neural%20Machine%20Translation%3A%20Encoder-Decoder%20Approaches%22%2C%22creators%22%3A%5B%7B%22creatorType%22%3A%22author%22%2C%22firstName%22%3A%22Kyunghyun%22%2C%22lastName%22%3A%22Cho%22%7D%2C%7B%22creatorType%22%3A%22author%22%2C%22firstName%22%3A%22Bart%22%2C%22lastName%22%3A%22van%20Merrienboer%22%7D%2C%7B%22creatorType%22%3A%22author%22%2C%22firstName%22%3A%22Dzmitry%22%2C%22lastName%22%3A%22Bahdanau%22%7D%2C%7B%22creatorType%22%3A%22author%22%2C%22firstName%22%3A%22Yoshua%22%2C%22lastName%22%3A%22Bengio%22%7D%5D%2C%22abstractNote%22%3A%22Neural%20machine%20translation%20is%20a%20relatively%20new%20approach%20to%20statistical%20machine%20translation%20based%20purely%20on%20neural%20networks.%20The%20neural%20machine%20translation%20models%20often%20consist%20of%20an%20encoder%20and%20a%20decoder.%20The%20encoder%20extracts%20a%20%5Cufb01xed-length%20representation%20from%20a%20variable-length%20input%20sentence%2C%20and%20the%20decoder%20generates%20a%20correct%20translation%20from%20this%20representation.%20In%20this%20paper%2C%20we%20focus%20on%20analyzing%20the%20properties%20of%20the%20neural%20machine%20translation%20using%20two%20models%3B%20RNN%20Encoder%5Cu2013Decoder%20and%20a%20newly%20proposed%20gated%20recursive%20convolutional%20neural%20network.%20We%20show%20that%20the%20neural%20machine%20translation%20performs%20relatively%20well%20on%20short%20sentences%20without%20unknown%20words%2C%20but%20its%20performance%20degrades%20rapidly%20as%20the%20length%20of%20the%20sentence%20and%20the%20number%20of%20unknown%20words%20increase.%20Furthermore%2C%20we%20%5Cufb01nd%20that%20the%20proposed%20gated%20recursive%20convolutional%20network%20learns%20a%20grammatical%20structure%20of%20a%20sentence%20automatically.%22%2C%22date%22%3A%222014-09-03%22%2C%22language%22%3A%22en%22%2C%22DOI%22%3A%22%22%2C%22ISSN%22%3A%22%22%2C%22url%22%3A%22http%3A%5C%2F%5C%2Farxiv.org%5C%2Fabs%5C%2F1409.1259%22%2C%22collections%22%3A%5B%22L68MPL5N%22%5D%2C%22dateModified%22%3A%222018-11-13T16%3A40%3A48Z%22%7D%7D%2C%7B%22key%22%3A%22JWQUU4EA%22%2C%22library%22%3A%7B%22id%22%3A5248838%7D%2C%22meta%22%3A%7B%22creatorSummary%22%3A%22Christian%22%2C%22parsedDate%22%3A%222018-07-20%22%2C%22numChildren%22%3A0%7D%2C%22bib%22%3A%22%3Cdiv%20class%3D%5C%22csl-bib-body%5C%22%20style%3D%5C%22line-height%3A%202%3B%20padding-left%3A%201em%3B%20text-indent%3A-1em%3B%5C%22%3E%5Cn%20%20%3Cdiv%20class%3D%5C%22csl-entry%5C%22%3EChristian%2C%20J.%20%282018%2C%20July%2020%29.%20Why%20Is%20Google%20Translate%20Spitting%20Out%20Sinister%20Religious%20Prophecies%3F%20%3Ci%3EMotherboard%3C%5C%2Fi%3E.%20%3Ca%20href%3D%27https%3A%5C%2F%5C%2Fmotherboard.vice.com%5C%2Fen_us%5C%2Farticle%5C%2Fj5npeg%5C%2Fwhy-is-google-translate-spitting-out-sinister-religious-prophecies%27%3Ehttps%3A%5C%2F%5C%2Fmotherboard.vice.com%5C%2Fen_us%5C%2Farticle%5C%2Fj5npeg%5C%2Fwhy-is-google-translate-spitting-out-sinister-religious-prophecies%3C%5C%2Fa%3E%3C%5C%2Fdiv%3E%5Cn%3C%5C%2Fdiv%3E%22%2C%22data%22%3A%7B%22itemType%22%3A%22blogPost%22%2C%22title%22%3A%22Why%20Is%20Google%20Translate%20Spitting%20Out%20Sinister%20Religious%20Prophecies%3F%22%2C%22creators%22%3A%5B%7B%22creatorType%22%3A%22author%22%2C%22firstName%22%3A%22Jon%22%2C%22lastName%22%3A%22Christian%22%7D%5D%2C%22abstractNote%22%3A%22Google%20Translate%20is%20moonlighting%20as%20a%20deranged%20oracle%5Cu2014and%20experts%20say%20it%5Cu2019s%20likely%20because%20of%20the%20spooky%20nature%20of%20neural%20networks.%22%2C%22blogTitle%22%3A%22Motherboard%22%2C%22date%22%3A%222018-07-20T17%3A04%3A02.412Z%22%2C%22url%22%3A%22https%3A%5C%2F%5C%2Fmotherboard.vice.com%5C%2Fen_us%5C%2Farticle%5C%2Fj5npeg%5C%2Fwhy-is-google-translate-spitting-out-sinister-religious-prophecies%22%2C%22language%22%3A%22en-US%22%2C%22collections%22%3A%5B%22L68MPL5N%22%5D%2C%22dateModified%22%3A%222019-01-28T09%3A01%3A44Z%22%7D%7D%2C%7B%22key%22%3A%22IWCY3KIK%22%2C%22library%22%3A%7B%22id%22%3A5248838%7D%2C%22meta%22%3A%7B%22creatorSummary%22%3A%22Clifford%20et%20al.%22%2C%22parsedDate%22%3A%222013-06-03%22%2C%22numChildren%22%3A2%7D%2C%22bib%22%3A%22%3Cdiv%20class%3D%5C%22csl-bib-body%5C%22%20style%3D%5C%22line-height%3A%202%3B%20padding-left%3A%201em%3B%20text-indent%3A-1em%3B%5C%22%3E%5Cn%20%20%3Cdiv%20class%3D%5C%22csl-entry%5C%22%3EClifford%2C%20J.%2C%20Merschel%2C%20L.%2C%20%26amp%3B%20Munn%26%23xE9%3B%2C%20J.%20%282013%29.%20Surveying%20the%20Landscape%3A%20What%20is%20the%20Role%20of%20Machine%20Translation%20in%20Language%20Learning%3F%20%3Ci%3E%40tic%20Revista%20d%26%23x2019%3Binnovaci%26%23xF3%3B%20Educativa%3C%5C%2Fi%3E%2C%20%3Ci%3E0%3C%5C%2Fi%3E%2810%29%2C%20108%26%23x2013%3B121.%20%3Ca%20href%3D%27https%3A%5C%2F%5C%2Fdoi.org%5C%2F10.7203%5C%2Fattic.10.2228%27%3Ehttps%3A%5C%2F%5C%2Fdoi.org%5C%2F10.7203%5C%2Fattic.10.2228%3C%5C%2Fa%3E%3C%5C%2Fdiv%3E%5Cn%3C%5C%2Fdiv%3E%22%2C%22data%22%3A%7B%22itemType%22%3A%22journalArticle%22%2C%22title%22%3A%22Surveying%20the%20Landscape%3A%20What%20is%20the%20Role%20of%20Machine%20Translation%20in%20Language%20Learning%3F%22%2C%22creators%22%3A%5B%7B%22creatorType%22%3A%22author%22%2C%22firstName%22%3A%22Joan%22%2C%22lastName%22%3A%22Clifford%22%7D%2C%7B%22creatorType%22%3A%22author%22%2C%22firstName%22%3A%22Lisa%22%2C%22lastName%22%3A%22Merschel%22%7D%2C%7B%22creatorType%22%3A%22author%22%2C%22firstName%22%3A%22Joan%22%2C%22lastName%22%3A%22Munn%5Cu00e9%22%7D%5D%2C%22abstractNote%22%3A%22In%20this%20paper%20we%20present%20the%20results%20of%20surveys%20amongst%20undergraduate%20students%20at%20Duke%20University%20%28USA%29%20regarding%20their%20use%20of%20Machine%20Translation%20%28MT%29%20in%20L2%20courses%20as%20well%20as%20the%20perceptions%20of%20MT%20amongst%20L2%20instructors.%5Cu00a0%20First%2C%20we%20give%20an%20overview%20of%20the%20state%20of%20MT%20in%20national%20media%20as%20well%20as%20in%20academia%20and%20explain%20the%20impetus%20behind%20our%20own%20interest%20in%20MT.%20%5Cu00a0Second%2C%20we%20introduce%20the%20results%20of%20surveys%20administered%20in%202011-2012%20to%20students%20and%20instructors%2C%20tracking%20patterns%20of%20usage%20in%20learning%20languages%20and%20regarding%20perceptions%20on%20the%20usefulness%20of%20MT.%5Cu00a0%20Lastly%2C%20we%20look%20ahead%20to%20future%20research%20and%20discuss%20the%20implications%20of%20the%20data%20collected.%22%2C%22date%22%3A%222013%5C%2F06%5C%2F03%22%2C%22language%22%3A%22en%22%2C%22DOI%22%3A%2210.7203%5C%2Fattic.10.2228%22%2C%22ISSN%22%3A%221989-3477%22%2C%22url%22%3A%22https%3A%5C%2F%5C%2Fojs.uv.es%5C%2Findex.php%5C%2Fattic%5C%2Farticle%5C%2Fview%5C%2F2228%22%2C%22collections%22%3A%5B%22L68MPL5N%22%5D%2C%22dateModified%22%3A%222019-02-18T19%3A26%3A06Z%22%7D%7D%2C%7B%22key%22%3A%22KWAD898X%22%2C%22library%22%3A%7B%22id%22%3A5248838%7D%2C%22meta%22%3A%7B%22creatorSummary%22%3A%22Conneau%20et%20al.%22%2C%22parsedDate%22%3A%222017-10-11%22%2C%22numChildren%22%3A2%7D%2C%22bib%22%3A%22%3Cdiv%20class%3D%5C%22csl-bib-body%5C%22%20style%3D%5C%22line-height%3A%202%3B%20padding-left%3A%201em%3B%20text-indent%3A-1em%3B%5C%22%3E%5Cn%20%20%3Cdiv%20class%3D%5C%22csl-entry%5C%22%3EConneau%2C%20A.%2C%20Lample%2C%20G.%2C%20Ranzato%2C%20M.%2C%20Denoyer%2C%20L.%2C%20%26amp%3B%20J%26%23xE9%3Bgou%2C%20H.%20%282017%29.%20Word%20Translation%20Without%20Parallel%20Data.%20%3Ci%3EArXiv%3A1710.04087%20%5BCs%5D%3C%5C%2Fi%3E.%20%3Ca%20href%3D%27http%3A%5C%2F%5C%2Farxiv.org%5C%2Fabs%5C%2F1710.04087%27%3Ehttp%3A%5C%2F%5C%2Farxiv.org%5C%2Fabs%5C%2F1710.04087%3C%5C%2Fa%3E%3C%5C%2Fdiv%3E%5Cn%3C%5C%2Fdiv%3E%22%2C%22data%22%3A%7B%22itemType%22%3A%22journalArticle%22%2C%22title%22%3A%22Word%20Translation%20Without%20Parallel%20Data%22%2C%22creators%22%3A%5B%7B%22creatorType%22%3A%22author%22%2C%22firstName%22%3A%22Alexis%22%2C%22lastName%22%3A%22Conneau%22%7D%2C%7B%22creatorType%22%3A%22author%22%2C%22firstName%22%3A%22Guillaume%22%2C%22lastName%22%3A%22Lample%22%7D%2C%7B%22creatorType%22%3A%22author%22%2C%22firstName%22%3A%22Marc%27Aurelio%22%2C%22lastName%22%3A%22Ranzato%22%7D%2C%7B%22creatorType%22%3A%22author%22%2C%22firstName%22%3A%22Ludovic%22%2C%22lastName%22%3A%22Denoyer%22%7D%2C%7B%22creatorType%22%3A%22author%22%2C%22firstName%22%3A%22Herv%5Cu00e9%22%2C%22lastName%22%3A%22J%5Cu00e9gou%22%7D%5D%2C%22abstractNote%22%3A%22State-of-the-art%20methods%20for%20learning%20cross-lingual%20word%20embeddings%20have%20relied%20on%20bilingual%20dictionaries%20or%20parallel%20corpora.%20Recent%20studies%20showed%20that%20the%20need%20for%20parallel%20data%20supervision%20can%20be%20alleviated%20with%20character-level%20information.%20While%20these%20methods%20showed%20encouraging%20results%2C%20they%20are%20not%20on%20par%20with%20their%20supervised%20counterparts%20and%20are%20limited%20to%20pairs%20of%20languages%20sharing%20a%20common%20alphabet.%20In%20this%20work%2C%20we%20show%20that%20we%20can%20build%20a%20bilingual%20dictionary%20between%20two%20languages%20without%20using%20any%20parallel%20corpora%2C%20by%20aligning%20monolingual%20word%20embedding%20spaces%20in%20an%20unsupervised%20way.%20Without%20using%20any%20character%20information%2C%20our%20model%20even%20outperforms%20existing%20supervised%20methods%20on%20cross-lingual%20tasks%20for%20some%20language%20pairs.%20Our%20experiments%20demonstrate%20that%20our%20method%20works%20very%20well%20also%20for%20distant%20language%20pairs%2C%20like%20English-Russian%20or%20English-Chinese.%20We%20finally%20describe%20experiments%20on%20the%20English-Esperanto%20low-resource%20language%20pair%2C%20on%20which%20there%20only%20exists%20a%20limited%20amount%20of%20parallel%20data%2C%20to%20show%20the%20potential%20impact%20of%20our%20method%20in%20fully%20unsupervised%20machine%20translation.%20Our%20code%2C%20embeddings%20and%20dictionaries%20are%20publicly%20available.%22%2C%22date%22%3A%222017-10-11%22%2C%22language%22%3A%22%22%2C%22DOI%22%3A%22%22%2C%22ISSN%22%3A%22%22%2C%22url%22%3A%22http%3A%5C%2F%5C%2Farxiv.org%5C%2Fabs%5C%2F1710.04087%22%2C%22collections%22%3A%5B%22L68MPL5N%22%5D%2C%22dateModified%22%3A%222018-11-13T16%3A40%3A48Z%22%7D%7D%2C%7B%22key%22%3A%22A779CZZB%22%2C%22library%22%3A%7B%22id%22%3A5248838%7D%2C%22meta%22%3A%7B%22creatorSummary%22%3A%22Constant%20et%20al.%22%2C%22parsedDate%22%3A%222017-09-11%22%2C%22numChildren%22%3A2%7D%2C%22bib%22%3A%22%3Cdiv%20class%3D%5C%22csl-bib-body%5C%22%20style%3D%5C%22line-height%3A%202%3B%20padding-left%3A%201em%3B%20text-indent%3A-1em%3B%5C%22%3E%5Cn%20%20%3Cdiv%20class%3D%5C%22csl-entry%5C%22%3EConstant%2C%20M.%2C%20Eryi%26%23x11F%3Bit%2C%20G.%2C%20Monti%2C%20J.%2C%20van%20der%20Plas%2C%20L.%2C%20Ramisch%2C%20C.%2C%20Rosner%2C%20M.%2C%20%26amp%3B%20Todirascu%2C%20A.%20%282017%29.%20Multiword%20Expression%20Processing%3A%20A%20Survey.%20%3Ci%3EComputational%20Linguistics%3C%5C%2Fi%3E%2C%20%3Ci%3E43%3C%5C%2Fi%3E%284%29%2C%20837%26%23x2013%3B892.%20%3Ca%20href%3D%27https%3A%5C%2F%5C%2Fdoi.org%5C%2F10.1162%5C%2FCOLI_a_00302%27%3Ehttps%3A%5C%2F%5C%2Fdoi.org%5C%2F10.1162%5C%2FCOLI_a_00302%3C%5C%2Fa%3E%3C%5C%2Fdiv%3E%5Cn%3C%5C%2Fdiv%3E%22%2C%22data%22%3A%7B%22itemType%22%3A%22journalArticle%22%2C%22title%22%3A%22Multiword%20Expression%20Processing%3A%20A%20Survey%22%2C%22creators%22%3A%5B%7B%22creatorType%22%3A%22author%22%2C%22firstName%22%3A%22Mathieu%22%2C%22lastName%22%3A%22Constant%22%7D%2C%7B%22creatorType%22%3A%22author%22%2C%22firstName%22%3A%22G%5Cu00fcl%5Cu015fen%22%2C%22lastName%22%3A%22Eryi%5Cu011fit%22%7D%2C%7B%22creatorType%22%3A%22author%22%2C%22firstName%22%3A%22Johanna%22%2C%22lastName%22%3A%22Monti%22%7D%2C%7B%22creatorType%22%3A%22author%22%2C%22firstName%22%3A%22Lonneke%22%2C%22lastName%22%3A%22van%20der%20%20%20%20%20%20%20%20%20%20%20%20%20%20%20%20%20%20%20%20%20%20%20%20%20%20%20%20%20Plas%22%7D%2C%7B%22creatorType%22%3A%22author%22%2C%22firstName%22%3A%22Carlos%22%2C%22lastName%22%3A%22Ramisch%22%7D%2C%7B%22creatorType%22%3A%22author%22%2C%22firstName%22%3A%22Michael%22%2C%22lastName%22%3A%22Rosner%22%7D%2C%7B%22creatorType%22%3A%22author%22%2C%22firstName%22%3A%22Amalia%22%2C%22lastName%22%3A%22Todirascu%22%7D%5D%2C%22abstractNote%22%3A%22Multiword%20expressions%20%28MWEs%29%20are%20a%20class%20of%20linguistic%20forms%20spanning%20%20%20%20%20%20%20%20%20%20%20%20%20%20%20%20%20%20%20%20%20conventional%20word%20boundaries%20that%20are%20both%20idiosyncratic%20and%20pervasive%20across%20%20%20%20%20%20%20%20%20%20%20%20%20%20%20%20%20%20%20%20%20different%20languages.%20The%20structure%20of%20linguistic%20processing%20that%20depends%20on%20the%20%20%20%20%20%20%20%20%20%20%20%20%20%20%20%20%20%20%20%20%20clear%20distinction%20between%20words%20and%20phrases%20has%20to%20be%20re-thought%20to%20accommodate%20%20%20%20%20%20%20%20%20%20%20%20%20%20%20%20%20%20%20%20%20MWEs.%20The%20issue%20of%20MWE%20handling%20is%20crucial%20for%20NLP%20applications%2C%20where%20it%20raises%20%20%20%20%20%20%20%20%20%20%20%20%20%20%20%20%20%20%20%20%20a%20number%20of%20challenges.%20The%20emergence%20of%20solutions%20in%20the%20absence%20of%20guiding%20%20%20%20%20%20%20%20%20%20%20%20%20%20%20%20%20%20%20%20%20principles%20motivates%20this%20survey%2C%20whose%20aim%20is%20not%20only%20to%20provide%20a%20focused%20%20%20%20%20%20%20%20%20%20%20%20%20%20%20%20%20%20%20%20%20review%20of%20MWE%20processing%2C%20but%20also%20to%20clarify%20the%20nature%20of%20interactions%20between%20%20%20%20%20%20%20%20%20%20%20%20%20%20%20%20%20%20%20%20%20MWE%20processing%20and%20downstream%20applications.%20We%20propose%20a%20conceptual%20framework%20%20%20%20%20%20%20%20%20%20%20%20%20%20%20%20%20%20%20%20%20within%20which%20challenges%20and%20research%20contributions%20can%20be%20positioned.%20It%20offers%20%20%20%20%20%20%20%20%20%20%20%20%20%20%20%20%20%20%20%20%20a%20shared%20understanding%20of%20what%20is%20meant%20by%20%5Cu201cMWE%20processing%2C%5Cu201d%20%20%20%20%20%20%20%20%20%20%20%20%20%20%20%20%20%20%20%20%20distinguishing%20the%20subtasks%20of%20MWE%20discovery%20and%20identification.%20It%20also%20%20%20%20%20%20%20%20%20%20%20%20%20%20%20%20%20%20%20%20%20elucidates%20the%20interactions%20between%20MWE%20processing%20and%20two%20use%20cases%3A%20Parsing%20%20%20%20%20%20%20%20%20%20%20%20%20%20%20%20%20%20%20%20%20and%20machine%20translation.%20Many%20of%20the%20approaches%20in%20the%20literature%20can%20be%20%20%20%20%20%20%20%20%20%20%20%20%20%20%20%20%20%20%20%20%20differentiated%20according%20to%20how%20MWE%20processing%20is%20timed%20with%20respect%20to%20%20%20%20%20%20%20%20%20%20%20%20%20%20%20%20%20%20%20%20%20underlying%20use%20cases.%20We%20discuss%20how%20such%20orchestration%20choices%20affect%20the%20scope%20%20%20%20%20%20%20%20%20%20%20%20%20%20%20%20%20%20%20%20%20of%20MWE-aware%20systems.%20For%20each%20of%20the%20two%20MWE%20processing%20subtasks%20and%20for%20each%20%20%20%20%20%20%20%20%20%20%20%20%20%20%20%20%20%20%20%20%20of%20the%20two%20use%20cases%2C%20we%20conclude%20on%20open%20issues%20and%20research%20perspectives.%22%2C%22date%22%3A%22September%2011%2C%202017%22%2C%22language%22%3A%22%22%2C%22DOI%22%3A%2210.1162%5C%2FCOLI_a_00302%22%2C%22ISSN%22%3A%220891-2017%22%2C%22url%22%3A%22https%3A%5C%2F%5C%2Fdoi.org%5C%2F10.1162%5C%2FCOLI_a_00302%22%2C%22collections%22%3A%5B%22L68MPL5N%22%5D%2C%22dateModified%22%3A%222018-11-23T09%3A29%3A01Z%22%7D%7D%2C%7B%22key%22%3A%22LHCNX8D2%22%2C%22library%22%3A%7B%22id%22%3A5248838%7D%2C%22meta%22%3A%7B%22creatorSummary%22%3A%22Corbett%22%2C%22parsedDate%22%3A%222018-06-06%22%2C%22numChildren%22%3A1%7D%2C%22bib%22%3A%22%3Cdiv%20class%3D%5C%22csl-bib-body%5C%22%20style%3D%5C%22line-height%3A%202%3B%20padding-left%3A%201em%3B%20text-indent%3A-1em%3B%5C%22%3E%5Cn%20%20%3Cdiv%20class%3D%5C%22csl-entry%5C%22%3ECorbett%2C%20E.%20%282018%2C%20June%206%29.%20%3Ci%3EYou%20Can%20Pilot%20Larry%20Page%26%23x2019%3Bs%20New%20Flying%20Car%20With%20Just%20An%20Hour%20Of%20Training%3C%5C%2Fi%3E.%20Fortune.%20%3Ca%20href%3D%27http%3A%5C%2F%5C%2Ffortune.com%5C%2F2018%5C%2F06%5C%2F06%5C%2Flarry-page-kitty-hawk-personal-car%5C%2F%27%3Ehttp%3A%5C%2F%5C%2Ffortune.com%5C%2F2018%5C%2F06%5C%2F06%5C%2Flarry-page-kitty-hawk-personal-car%5C%2F%3C%5C%2Fa%3E%3C%5C%2Fdiv%3E%5Cn%3C%5C%2Fdiv%3E%22%2C%22data%22%3A%7B%22itemType%22%3A%22webpage%22%2C%22title%22%3A%22You%20Can%20Pilot%20Larry%20Page%27s%20New%20Flying%20Car%20With%20Just%20An%20Hour%20Of%20Training%22%2C%22creators%22%3A%5B%7B%22creatorType%22%3A%22author%22%2C%22firstName%22%3A%22Erin%22%2C%22lastName%22%3A%22Corbett%22%7D%5D%2C%22abstractNote%22%3A%22The%20new%20Kitty%20Hawk%20flying%20car%20fits%20one%2C%20and%20is%20a%20fully%20electric%2C%20joystick-operated%20vehicle%22%2C%22date%22%3A%226%5C%2F6%5C%2F2018%22%2C%22url%22%3A%22http%3A%5C%2F%5C%2Ffortune.com%5C%2F2018%5C%2F06%5C%2F06%5C%2Flarry-page-kitty-hawk-personal-car%5C%2F%22%2C%22language%22%3A%22en%22%2C%22collections%22%3A%5B%22L68MPL5N%22%5D%2C%22dateModified%22%3A%222019-07-16T08%3A50%3A13Z%22%7D%7D%2C%7B%22key%22%3A%22492KUD5C%22%2C%22library%22%3A%7B%22id%22%3A5248838%7D%2C%22meta%22%3A%7B%22creatorSummary%22%3A%22Coren%22%2C%22parsedDate%22%3A%222018-10-13%22%2C%22numChildren%22%3A1%7D%2C%22bib%22%3A%22%3Cdiv%20class%3D%5C%22csl-bib-body%5C%22%20style%3D%5C%22line-height%3A%202%3B%20padding-left%3A%201em%3B%20text-indent%3A-1em%3B%5C%22%3E%5Cn%20%20%3Cdiv%20class%3D%5C%22csl-entry%5C%22%3ECoren%2C%20M.%20J.%20%282018%2C%20October%2013%29.%20%3Ci%3EWe%20were%20promised%20flying%20cars.%20It%20looks%20like%20we%26%23x2019%3Bre%20finally%20getting%20them.%3C%5C%2Fi%3E%20Quartz.%20%3Ca%20href%3D%27https%3A%5C%2F%5C%2Fqz.com%5C%2F1422955%5C%2Fflying-cars-are-really-truly-on-their-way%5C%2F%27%3Ehttps%3A%5C%2F%5C%2Fqz.com%5C%2F1422955%5C%2Fflying-cars-are-really-truly-on-their-way%5C%2F%3C%5C%2Fa%3E%3C%5C%2Fdiv%3E%5Cn%3C%5C%2Fdiv%3E%22%2C%22data%22%3A%7B%22itemType%22%3A%22webpage%22%2C%22title%22%3A%22We%20were%20promised%20flying%20cars.%20It%20looks%20like%20we%5Cu2019re%20finally%20getting%20them.%22%2C%22creators%22%3A%5B%7B%22creatorType%22%3A%22author%22%2C%22firstName%22%3A%22Michael%20J.%22%2C%22lastName%22%3A%22Coren%22%7D%5D%2C%22abstractNote%22%3A%22Traveling%20100%20miles%20over%20congested%20urban%20areas%20would%20take%20a%20matter%20of%20minutes%20instead%20of%20the%20hours%20it%20can%20take%20on%20the%20road.%22%2C%22date%22%3A%2213%20October%202018%22%2C%22url%22%3A%22https%3A%5C%2F%5C%2Fqz.com%5C%2F1422955%5C%2Fflying-cars-are-really-truly-on-their-way%5C%2F%22%2C%22language%22%3A%22en%22%2C%22collections%22%3A%5B%22L68MPL5N%22%5D%2C%22dateModified%22%3A%222019-04-04T16%3A08%3A11Z%22%7D%7D%2C%7B%22key%22%3A%22NAL9K9WE%22%2C%22library%22%3A%7B%22id%22%3A5248838%7D%2C%22meta%22%3A%7B%22creatorSummary%22%3A%22Cronkleton%22%2C%22parsedDate%22%3A%222018-11-21%22%2C%22numChildren%22%3A1%7D%2C%22bib%22%3A%22%3Cdiv%20class%3D%5C%22csl-bib-body%5C%22%20style%3D%5C%22line-height%3A%202%3B%20padding-left%3A%201em%3B%20text-indent%3A-1em%3B%5C%22%3E%5Cn%20%20%3Cdiv%20class%3D%5C%22csl-entry%5C%22%3ECronkleton%2C%20R.%20%282018%2C%20November%2021%29.%20%3Ci%3EWinter%20storm%20could%20make%20trip%20home%20from%20Thanksgiving%20hazardous%20for%20KC-area%20travelers%3C%5C%2Fi%3E.%20Kansas%20City%20Star.%20%3Ca%20href%3D%27https%3A%5C%2F%5C%2Fwww.kansascity.com%5C%2Fweather%5C%2Farticle222012695.html%27%3Ehttps%3A%5C%2F%5C%2Fwww.kansascity.com%5C%2Fweather%5C%2Farticle222012695.html%3C%5C%2Fa%3E%3C%5C%2Fdiv%3E%5Cn%3C%5C%2Fdiv%3E%22%2C%22data%22%3A%7B%22itemType%22%3A%22webpage%22%2C%22title%22%3A%22Winter%20storm%20could%20make%20trip%20home%20from%20Thanksgiving%20hazardous%20for%20KC-area%20travelers%22%2C%22creators%22%3A%5B%7B%22creatorType%22%3A%22author%22%2C%22firstName%22%3A%22Robert%22%2C%22lastName%22%3A%22Cronkleton%22%7D%5D%2C%22abstractNote%22%3A%22Kansas%20City-area%20weather%20forecasts%20say%20Thanksgiving%20travelers%20may%20run%20into%20a%20winter%20storm%20on%20the%20way%20home.%20Winter%20weather%20could%20hit%20Nebraska%2C%20Iowa%2C%20northeast%20Kansas%20and%20northwest%20Missouri.%22%2C%22date%22%3A%2211%5C%2F21%5C%2F2018%22%2C%22url%22%3A%22https%3A%5C%2F%5C%2Fwww.kansascity.com%5C%2Fweather%5C%2Farticle222012695.html%22%2C%22language%22%3A%22en%22%2C%22collections%22%3A%5B%22L68MPL5N%22%5D%2C%22dateModified%22%3A%222018-11-22T16%3A42%3A37Z%22%7D%7D%2C%7B%22key%22%3A%22U7PN6HJL%22%2C%22library%22%3A%7B%22id%22%3A5248838%7D%2C%22meta%22%3A%7B%22creatorSummary%22%3A%22Davis%22%2C%22parsedDate%22%3A%221952%22%2C%22numChildren%22%3A0%7D%2C%22bib%22%3A%22%3Cdiv%20class%3D%5C%22csl-bib-body%5C%22%20style%3D%5C%22line-height%3A%202%3B%20padding-left%3A%201em%3B%20text-indent%3A-1em%3B%5C%22%3E%5Cn%20%20%3Cdiv%20class%3D%5C%22csl-entry%5C%22%3EDavis%2C%20K.%20H.%20%281952%29.%20Automatic%20Recognition%20of%20Spoken%20Digits.%20%3Ci%3EAcoustical%20Society%20of%20America%20Journal%3C%5C%2Fi%3E%2C%20%3Ci%3E24%3C%5C%2Fi%3E%2C%20637.%20%3Ca%20href%3D%27https%3A%5C%2F%5C%2Fdoi.org%5C%2F10.1121%5C%2F1.1906946%27%3Ehttps%3A%5C%2F%5C%2Fdoi.org%5C%2F10.1121%5C%2F1.1906946%3C%5C%2Fa%3E%3C%5C%2Fdiv%3E%5Cn%3C%5C%2Fdiv%3E%22%2C%22data%22%3A%7B%22itemType%22%3A%22journalArticle%22%2C%22title%22%3A%22Automatic%20Recognition%20of%20Spoken%20Digits%22%2C%22creators%22%3A%5B%7B%22creatorType%22%3A%22author%22%2C%22firstName%22%3A%22K.%20H.%22%2C%22lastName%22%3A%22Davis%22%7D%5D%2C%22abstractNote%22%3A%22Not%20Available%22%2C%22date%22%3A%221952%22%2C%22language%22%3A%22%22%2C%22DOI%22%3A%2210.1121%5C%2F1.1906946%22%2C%22ISSN%22%3A%220001-4966%22%2C%22url%22%3A%22http%3A%5C%2F%5C%2Fadsabs.harvard.edu%5C%2Fabs%5C%2F1952ASAJ...24..637D%22%2C%22collections%22%3A%5B%22L68MPL5N%22%5D%2C%22dateModified%22%3A%222018-11-17T06%3A41%3A22Z%22%7D%7D%2C%7B%22key%22%3A%22QXKYCHRV%22%2C%22library%22%3A%7B%22id%22%3A5248838%7D%2C%22meta%22%3A%7B%22creatorSummary%22%3A%22Debczak%22%2C%22parsedDate%22%3A%222016-10-03%22%2C%22numChildren%22%3A1%7D%2C%22bib%22%3A%22%3Cdiv%20class%3D%5C%22csl-bib-body%5C%22%20style%3D%5C%22line-height%3A%202%3B%20padding-left%3A%201em%3B%20text-indent%3A-1em%3B%5C%22%3E%5Cn%20%20%3Cdiv%20class%3D%5C%22csl-entry%5C%22%3EDebczak%2C%20M.%20%282016%2C%20October%203%29.%20%3Ci%3EImprovements%20to%20Google%20Translate%20Boost%20Accuracy%20by%2060%20Percent%3C%5C%2Fi%3E.%20%3Ca%20href%3D%27http%3A%5C%2F%5C%2Fmentalfloss.com%5C%2Farticle%5C%2F86960%5C%2Fimprovements-google-translate-boost-accuracy-60-percent%27%3Ehttp%3A%5C%2F%5C%2Fmentalfloss.com%5C%2Farticle%5C%2F86960%5C%2Fimprovements-google-translate-boost-accuracy-60-percent%3C%5C%2Fa%3E%3C%5C%2Fdiv%3E%5Cn%3C%5C%2Fdiv%3E%22%2C%22data%22%3A%7B%22itemType%22%3A%22webpage%22%2C%22title%22%3A%22Improvements%20to%20Google%20Translate%20Boost%20Accuracy%20by%2060%20Percent%22%2C%22creators%22%3A%5B%7B%22creatorType%22%3A%22author%22%2C%22firstName%22%3A%22Michele%22%2C%22lastName%22%3A%22Debczak%22%7D%5D%2C%22abstractNote%22%3A%22The%20tool%20now%20tackles%20whole%20sentences%20rather%20than%20individual%20words.%22%2C%22date%22%3A%222016-10-03T13%3A30%3A00-04%3A00%22%2C%22url%22%3A%22http%3A%5C%2F%5C%2Fmentalfloss.com%5C%2Farticle%5C%2F86960%5C%2Fimprovements-google-translate-boost-accuracy-60-percent%22%2C%22language%22%3A%22en%22%2C%22collections%22%3A%5B%22L68MPL5N%22%5D%2C%22dateModified%22%3A%222019-01-31T06%3A45%3A13Z%22%7D%7D%2C%7B%22key%22%3A%22RTH7YZL8%22%2C%22library%22%3A%7B%22id%22%3A5248838%7D%2C%22meta%22%3A%7B%22creatorSummary%22%3A%22Dent%22%2C%22parsedDate%22%3A%222016-11-24%22%2C%22numChildren%22%3A1%7D%2C%22bib%22%3A%22%3Cdiv%20class%3D%5C%22csl-bib-body%5C%22%20style%3D%5C%22line-height%3A%202%3B%20padding-left%3A%201em%3B%20text-indent%3A-1em%3B%5C%22%3E%5Cn%20%20%3Cdiv%20class%3D%5C%22csl-entry%5C%22%3EDent%2C%20S.%20%282016%2C%20November%2024%29.%20%3Ci%3EGoogle%26%23x2019%3Bs%20AI%20can%20translate%20language%20pairs%20it%20has%20never%20seen%3C%5C%2Fi%3E.%20Engadget.%20%3Ca%20href%3D%27https%3A%5C%2F%5C%2Fwww.engadget.com%5C%2F2016%5C%2F11%5C%2F24%5C%2Fgoogle-ai-translate-language-pairs-it-has-never-seen%5C%2F%27%3Ehttps%3A%5C%2F%5C%2Fwww.engadget.com%5C%2F2016%5C%2F11%5C%2F24%5C%2Fgoogle-ai-translate-language-pairs-it-has-never-seen%5C%2F%3C%5C%2Fa%3E%3C%5C%2Fdiv%3E%5Cn%3C%5C%2Fdiv%3E%22%2C%22data%22%3A%7B%22itemType%22%3A%22webpage%22%2C%22title%22%3A%22Google%27s%20AI%20can%20translate%20language%20pairs%20it%20has%20never%20seen%22%2C%22creators%22%3A%5B%7B%22creatorType%22%3A%22author%22%2C%22firstName%22%3A%22Steve%22%2C%22lastName%22%3A%22Dent%22%7D%5D%2C%22abstractNote%22%3A%22Google%27s%20AI%20is%20not%20just%20better%20at%20grasping%20languages%20like%20Mandarin%2C%20but%20can%20now%20translate%20between%20two%20languages%20it%20hasn%27t%20even%20trained%20on.%20In%20a%20research%20paper%2C...%22%2C%22date%22%3A%2211%5C%2F24%5C%2F2016%22%2C%22url%22%3A%22https%3A%5C%2F%5C%2Fwww.engadget.com%5C%2F2016%5C%2F11%5C%2F24%5C%2Fgoogle-ai-translate-language-pairs-it-has-never-seen%5C%2F%22%2C%22language%22%3A%22en%22%2C%22collections%22%3A%5B%22L68MPL5N%22%5D%2C%22dateModified%22%3A%222018-11-15T16%3A31%3A01Z%22%7D%7D%2C%7B%22key%22%3A%22KVUZXFTB%22%2C%22library%22%3A%7B%22id%22%3A5248838%7D%2C%22meta%22%3A%7B%22creatorSummary%22%3A%22Diaz%22%2C%22parsedDate%22%3A%222017-12-01%22%2C%22numChildren%22%3A1%7D%2C%22bib%22%3A%22%3Cdiv%20class%3D%5C%22csl-bib-body%5C%22%20style%3D%5C%22line-height%3A%202%3B%20padding-left%3A%201em%3B%20text-indent%3A-1em%3B%5C%22%3E%5Cn%20%20%3Cdiv%20class%3D%5C%22csl-entry%5C%22%3EDiaz%2C%20J.%20%282017%2C%20December%201%29.%20%3Ci%3EFor%20The%20First%20Time%2C%20AI%20Can%20Teach%20Itself%20Any%20Language%20On%20Earth%3C%5C%2Fi%3E.%20Fast%20Company.%20%3Ca%20href%3D%27https%3A%5C%2F%5C%2Fwww.fastcompany.com%5C%2F90152951%5C%2Ffor-the-first-time-ai-can-teach-itself-any-language-on-earth%27%3Ehttps%3A%5C%2F%5C%2Fwww.fastcompany.com%5C%2F90152951%5C%2Ffor-the-first-time-ai-can-teach-itself-any-language-on-earth%3C%5C%2Fa%3E%3C%5C%2Fdiv%3E%5Cn%3C%5C%2Fdiv%3E%22%2C%22data%22%3A%7B%22itemType%22%3A%22webpage%22%2C%22title%22%3A%22For%20The%20First%20Time%2C%20AI%20Can%20Teach%20Itself%20Any%20Language%20On%20Earth%22%2C%22creators%22%3A%5B%7B%22creatorType%22%3A%22author%22%2C%22firstName%22%3A%22Jesus%22%2C%22lastName%22%3A%22Diaz%22%7D%5D%2C%22abstractNote%22%3A%22A%20universal%20translator%5Cu2013the%20stuff%20of%20sci-fi%20legend%5Cu2013may%20be%20closer%20than%20we%20think.%22%2C%22date%22%3A%222017-12-01T11%3A28%3A28%22%2C%22url%22%3A%22https%3A%5C%2F%5C%2Fwww.fastcompany.com%5C%2F90152951%5C%2Ffor-the-first-time-ai-can-teach-itself-any-language-on-earth%22%2C%22language%22%3A%22en-US%22%2C%22collections%22%3A%5B%22L68MPL5N%22%5D%2C%22dateModified%22%3A%222019-04-05T15%3A52%3A23Z%22%7D%7D%2C%7B%22key%22%3A%22CUV9F2UL%22%2C%22library%22%3A%7B%22id%22%3A5248838%7D%2C%22meta%22%3A%7B%22creatorSummary%22%3A%22Di%5Cu00f1o%22%2C%22parsedDate%22%3A%222018-01-19%22%2C%22numChildren%22%3A1%7D%2C%22bib%22%3A%22%3Cdiv%20class%3D%5C%22csl-bib-body%5C%22%20style%3D%5C%22line-height%3A%202%3B%20padding-left%3A%201em%3B%20text-indent%3A-1em%3B%5C%22%3E%5Cn%20%20%3Cdiv%20class%3D%5C%22csl-entry%5C%22%3EDi%26%23xF1%3Bo%2C%20G.%20%282018%2C%20January%2019%29.%20%3Ci%3EMachine%20Translates%20Literature%20and%20About%2025%25%20Was%20Flawless%2C%20Research%20Claims%3C%5C%2Fi%3E.%20Slator.%20%3Ca%20href%3D%27https%3A%5C%2F%5C%2Fslator.com%5C%2Ftechnology%5C%2Fmachine-translates-literature-and-about-25-was-flawless-research-claims%5C%2F%27%3Ehttps%3A%5C%2F%5C%2Fslator.com%5C%2Ftechnology%5C%2Fmachine-translates-literature-and-about-25-was-flawless-research-claims%5C%2F%3C%5C%2Fa%3E%3C%5C%2Fdiv%3E%5Cn%3C%5C%2Fdiv%3E%22%2C%22data%22%3A%7B%22itemType%22%3A%22webpage%22%2C%22title%22%3A%22Machine%20Translates%20Literature%20and%20About%2025%25%20Was%20Flawless%2C%20Research%20Claims%22%2C%22creators%22%3A%5B%7B%22creatorType%22%3A%22author%22%2C%22firstName%22%3A%22Gino%22%2C%22lastName%22%3A%22Di%5Cu00f1o%22%7D%5D%2C%22abstractNote%22%3A%22Researchers%20train%20neural%20machine%20translation%20on%20100m%20words%20to%20translate%20Lord%20of%20the%20Flies%2C%201984%2C%20Ulysses%2C%20and%20other%20literary%20works%20from%20English%20to%20Catalan.%22%2C%22date%22%3A%222018-01-19T08%3A21%3A29%2B00%3A00%22%2C%22url%22%3A%22https%3A%5C%2F%5C%2Fslator.com%5C%2Ftechnology%5C%2Fmachine-translates-literature-and-about-25-was-flawless-research-claims%5C%2F%22%2C%22language%22%3A%22en-US%22%2C%22collections%22%3A%5B%22L68MPL5N%22%5D%2C%22dateModified%22%3A%222019-06-04T13%3A18%3A53Z%22%7D%7D%2C%7B%22key%22%3A%229VKF36X5%22%2C%22library%22%3A%7B%22id%22%3A5248838%7D%2C%22meta%22%3A%7B%22creatorSummary%22%3A%22Domingos%22%2C%22parsedDate%22%3A%222015-09-22%22%2C%22numChildren%22%3A1%7D%2C%22bib%22%3A%22%3Cdiv%20class%3D%5C%22csl-bib-body%5C%22%20style%3D%5C%22line-height%3A%202%3B%20padding-left%3A%201em%3B%20text-indent%3A-1em%3B%5C%22%3E%5Cn%20%20%3Cdiv%20class%3D%5C%22csl-entry%5C%22%3EDomingos%2C%20P.%20%282015%29.%20%3Ci%3EThe%20Master%20Algorithm%3A%20How%20the%20Quest%20for%20the%20Ultimate%20Learning%20Machine%20Will%20Remake%20Our%20World%3C%5C%2Fi%3E.%20Basic%20Books.%3C%5C%2Fdiv%3E%5Cn%3C%5C%2Fdiv%3E%22%2C%22data%22%3A%7B%22itemType%22%3A%22book%22%2C%22title%22%3A%22The%20Master%20Algorithm%3A%20How%20the%20Quest%20for%20the%20Ultimate%20Learning%20Machine%20Will%20Remake%20Our%20World%22%2C%22creators%22%3A%5B%7B%22creatorType%22%3A%22author%22%2C%22firstName%22%3A%22Pedro%22%2C%22lastName%22%3A%22Domingos%22%7D%5D%2C%22abstractNote%22%3A%22Under%20the%20aegis%20of%20machine%20learning%20in%20our%20data-driven%20machine%20age%2C%20computers%20are%20programming%20themselves%20and%20learning%20aboutand%20solvingan%20extraordinary%20range%20of%20problems%2C%20from%20the%20mundane%20to%20the%20most%20daunting.%20Today%20it%20is%20machine%20learning%20programs%20that%20enable%20Amazon%20and%20Netflix%20to%20predict%20what%20users%20will%20like%2C%20Apple%20to%20power%20Siri%27s%20ability%20to%20understand%20voices%2C%20and%20Google%20to%20pilot%20cars.%20These%20programs%20are%20already%20helping%20us%20fight%20the%20war%20on%20cancer%20and%20predict%20the%20movements%20of%20the%20stock%20market%2C%20and%20they%20are%20making%20great%20headway%20with%20instant%20language%20translation%20and%20discovering%20new%20laws%20of%20nature.But%20machine%20learning%20is%20incomplete%2C%20and%20its%20practitioners%20across%20the%20globe%20are%20seeking%20the%20most%20powerful%20algorithm%20of%20all.%20The%20Master%20Algorithm%20will%20not%20be%20limited%20to%20solving%20particular%20problems%20but%20will%20be%20able%20to%20learn%20anything%20and%20solve%20any%20problem%2C%20however%20difficult%2C%20and%20Pedro%20Domingos%2C%20a%20trailblazing%20computer%20scientist%2C%20is%20at%20the%20very%20forefront%20of%20the%20search%20for%20it.%20With%20the%20Master%20Algorithm%20in%20hand%20and%20data%20as%20its%20fuel%2C%20machine%20learningessentially%20the%20automation%20of%20discovery%2C%20a%20kind%20of%20scientific%20method%20on%20steroidswill%20become%20the%20most%20powerful%20technology%20humanity%20has%20ever%20devised.%20And%20The%20Master%20Algorithm%20will%20be%20its%20bible.%22%2C%22date%22%3A%222015-09-22%22%2C%22language%22%3A%22en%22%2C%22ISBN%22%3A%22978-0-465-06570-7%22%2C%22url%22%3A%22%22%2C%22collections%22%3A%5B%22L68MPL5N%22%5D%2C%22dateModified%22%3A%222018-11-24T09%3A43%3A33Z%22%7D%7D%2C%7B%22key%22%3A%22HLTU3GEP%22%2C%22library%22%3A%7B%22id%22%3A5248838%7D%2C%22meta%22%3A%7B%22creatorSummary%22%3A%22Drum%22%2C%22parsedDate%22%3A%222017-10-05%22%2C%22numChildren%22%3A1%7D%2C%22bib%22%3A%22%3Cdiv%20class%3D%5C%22csl-bib-body%5C%22%20style%3D%5C%22line-height%3A%202%3B%20padding-left%3A%201em%3B%20text-indent%3A-1em%3B%5C%22%3E%5Cn%20%20%3Cdiv%20class%3D%5C%22csl-entry%5C%22%3EDrum%2C%20K.%20%282017%2C%20October%205%29.%20Google%20announces%20new%20universal%20translator.%20%3Ci%3EMother%20Jones%3C%5C%2Fi%3E.%20%3Ca%20href%3D%27https%3A%5C%2F%5C%2Fwww.motherjones.com%5C%2Fkevin-drum%5C%2F2017%5C%2F10%5C%2Fgoogle-announces-new-universal-translator%5C%2F%27%3Ehttps%3A%5C%2F%5C%2Fwww.motherjones.com%5C%2Fkevin-drum%5C%2F2017%5C%2F10%5C%2Fgoogle-announces-new-universal-translator%5C%2F%3C%5C%2Fa%3E%3C%5C%2Fdiv%3E%5Cn%3C%5C%2Fdiv%3E%22%2C%22data%22%3A%7B%22itemType%22%3A%22blogPost%22%2C%22title%22%3A%22Google%20announces%20new%20universal%20translator%22%2C%22creators%22%3A%5B%7B%22creatorType%22%3A%22author%22%2C%22firstName%22%3A%22Kevin%22%2C%22lastName%22%3A%22Drum%22%7D%5D%2C%22abstractNote%22%3A%22%22%2C%22blogTitle%22%3A%22Mother%20Jones%22%2C%22date%22%3A%2210%5C%2F5%5C%2F2017%22%2C%22url%22%3A%22https%3A%5C%2F%5C%2Fwww.motherjones.com%5C%2Fkevin-drum%5C%2F2017%5C%2F10%5C%2Fgoogle-announces-new-universal-translator%5C%2F%22%2C%22language%22%3A%22en-US%22%2C%22collections%22%3A%5B%22L68MPL5N%22%5D%2C%22dateModified%22%3A%222018-11-15T16%3A02%3A17Z%22%7D%7D%2C%7B%22key%22%3A%22HEWY2F6V%22%2C%22library%22%3A%7B%22id%22%3A5248838%7D%2C%22meta%22%3A%7B%22creatorSummary%22%3A%22Erickson%20and%20Gustafsson%22%2C%22parsedDate%22%3A%221989%22%2C%22numChildren%22%3A1%7D%2C%22bib%22%3A%22%3Cdiv%20class%3D%5C%22csl-bib-body%5C%22%20style%3D%5C%22line-height%3A%202%3B%20padding-left%3A%201em%3B%20text-indent%3A-1em%3B%5C%22%3E%5Cn%20%20%3Cdiv%20class%3D%5C%22csl-entry%5C%22%3EErickson%2C%20H.%2C%20%26amp%3B%20Gustafsson%2C%20M.%20%281989%29.%20%3Ci%3EKiswahili%20Grammar%20Notes%3C%5C%2Fi%3E.%20%3Ca%20href%3D%27http%3A%5C%2F%5C%2Fkamusi.org%5C%2Fcontent%5C%2Fkiswahili-grammar-notes%27%3Ehttp%3A%5C%2F%5C%2Fkamusi.org%5C%2Fcontent%5C%2Fkiswahili-grammar-notes%3C%5C%2Fa%3E%3C%5C%2Fdiv%3E%5Cn%3C%5C%2Fdiv%3E%22%2C%22data%22%3A%7B%22itemType%22%3A%22book%22%2C%22title%22%3A%22Kiswahili%20Grammar%20Notes%22%2C%22creators%22%3A%5B%7B%22creatorType%22%3A%22author%22%2C%22firstName%22%3A%22Helen%22%2C%22lastName%22%3A%22Erickson%22%7D%2C%7B%22creatorType%22%3A%22author%22%2C%22firstName%22%3A%22Marianne%22%2C%22lastName%22%3A%22Gustafsson%22%7D%5D%2C%22abstractNote%22%3A%22Kiswahili%20Grammar%20Notes.%20The%20Kamusi%20Project%20wishes%20to%20thank%20Helen%20L.%20Erickson%20and%20Marianne%20Gustafsson%20for%20their%20kind%20permission%20to%20make%20their%20text%20available%20electronically.%22%2C%22date%22%3A%221989%22%2C%22language%22%3A%22%22%2C%22ISBN%22%3A%22%22%2C%22url%22%3A%22http%3A%5C%2F%5C%2Fkamusi.org%5C%2Fcontent%5C%2Fkiswahili-grammar-notes%22%2C%22collections%22%3A%5B%22L68MPL5N%22%5D%2C%22dateModified%22%3A%222018-11-29T20%3A46%3A43Z%22%7D%7D%5D%7D